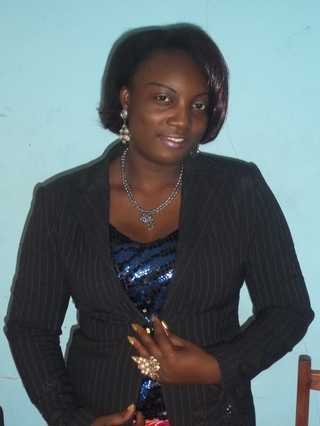 Trade Fair Show is one thing its creator holds so tight at heart. This is apparently because Emile Tah invested her intellect and mind into. And that it has turned out to be a great initiative is no surprise – after all, Trade Fair Show takes what it is to be an admirable show. For the first time, artists in the town of Kumba have had a platform to showcase their innate abilities. This brilliant initiative brings together actors, musicians, comedians and models on one hand and business enthusiasts on the other hand to expose their skills and visions respectively. Yet, the involvement of Esua Julius and Molimi Cletus, two leading movie directors in the Cameroonian film industry makes the show more professional and exciting. TIPTOPSTARS cornered Emilie Tah who also works for the State-run CRTV. In the chat with our lady in Kumba Anang Christy Ijang, she talks about herself, the Trade Fair Show and her involvement in the movies. Excerpts!
Anang Christy Ijang (ACI): Hello Emilie, welcome to TIPTOPSTARS. Tell us, what is the Trade Fair Show all about?
Emilie Tah (ET): It is an innovation of the Trade Fair, which aims to bring together both local, national and international business operators, professionals in different disciplines and entertainers that is film producers, actors, comedians, artists) in one forum, to interact and showcase their talents. I believe that entertainment and entrepreneurship are birds of a feather.
ACI: What inspired its creation?

ET: A couple of things - the recent evolution in art, science and technology and the growing awareness of the necessity to satisfy the enthusiasm in the world of business and entertainment.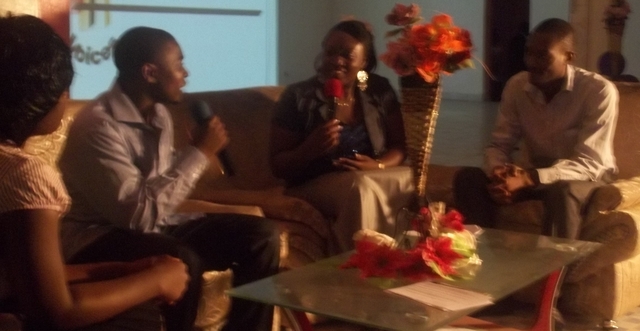 ACI: What inspired you into showbiz?

ET: I was inspired both by creation itself and the global nature of our world.

ACI: Tell us more about yourself

ET: Emilie Tah is a Cameroonian, lover of arts and a journalist with CRTV.

ACI: Who is your role model?

ET: Being of His image, God is my role model. However on the earthly realm, Oprah Winfrey and Pastor Chris Oyakhilome of the Christ Embassy are my sources of inspiration.

ACI: Any showbiz signature?

ET: I took part in three Cameroonian hit movies. I'm the producer and presenter of Career Spectrum, a programme on CRTV Buea, and the producer of Ultimate Voices, a Christian TV Show and of course the famous Trade Fair Show.

ACI: Any challenges?

ET: Finances, lack of production equipment, frequent breakdown of available equipment and occasional disappointments from crew and scheduled guests are among my greatest hurdles.


ACI: What is your source of strength?

ET: I derive satisfaction serving my employers and the public. The feedbacks I get from satisfied fans equally convince me I'm doing the right thing.

ACI: Any aspirations?

ET: Off the numerous shows I have done, the Trade Fair Show has exposed me the most. I do look forward to hosting even bigger shows of international dimension. I remain open to share my experience, creativity and talent.

ACI: A word to your fans…

ET: Nothing is new. It's the ways we handle them that differ. Those who are inspired by me should trust God first and believe in themselves. I will also like to tell them never to give up.

ACI: Thanks for your time and the interview

ET: the pleasure was equally mine. Kudos to TIPTOPSTARS!