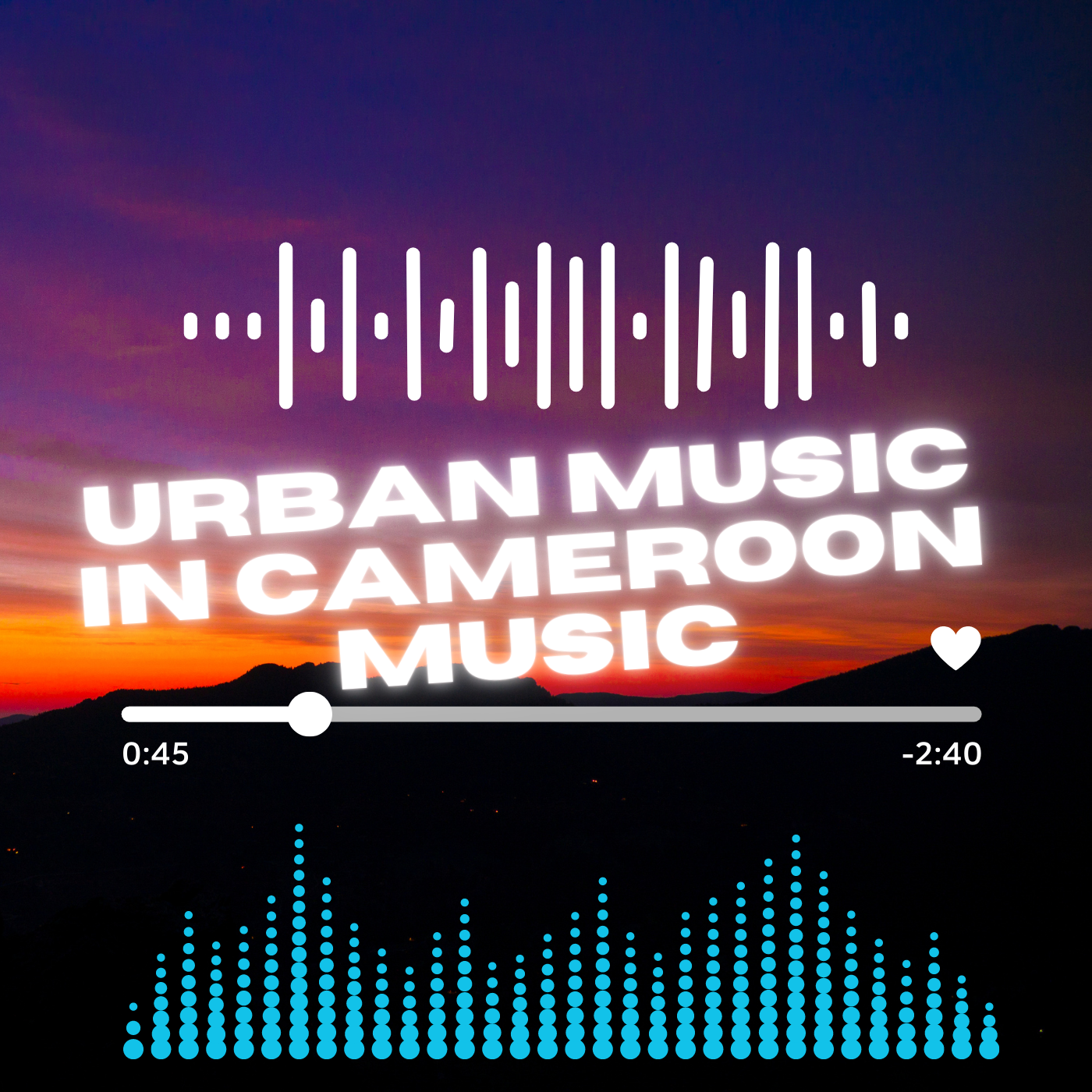 Urban music in Cameroon has come to stay, there is every indication about that. Its evolution has been a diverse and dynamic journey, shaped by the Cameroon's cultural influences and historical events. The country's music has evolved over the years to incorporate a wide range of styles and sounds.
One of the earliest forms of urban music in Cameroon was makossa, a popular dance style that emerged in the 1970s and was heavily influenced by Afrobeat and funk. Makossa was popularized by artists such as Manu Dibango and Ebanda Manfred. They blended traditional African rhythms with Western instrumentation and songwriting techniques.
As Cameroon's urban centers continued to grow and modernize in the 1980s and 1990s, new music styles began to emerge. One of the most popular was bikutsi, a high-energy dance style characterized by fast tempos and percussive rhythms. Bikutsi was popularized by artists such as Nkodo Sitony, Govinal Ndinga Essomba, Gilbrater Drakus, Roger Bekono, Sala Bekono and later K-Tino, Lady Ponce, Mani Bella, etc. Some artists such as Charlotte Dipanda and Lady Ponce have infused traditional bikutsi with elements of pop, R&B, and reggae.
In the 21st century, Cameroon's urban music scene has continued to evolve and diversify. Hip hop and rap have become increasingly popular, with artists like Jovi, Stanley Enow, Magasco, Tzy Panchak, Daphne, Mr. Leo, blending traditional African rhythms with modern beats and lyrics. Electronic dance music (EDM) has also gained a foothold, with artists like Numerica and Salatiel incorporating electronic elements into their music.
Just a few weeks ago, LiBianca (USA-based Cameroonian urban artist) shot to fame when her PEOPLE swept across the global music loving family like wildfire. The track which is currently on second spot on the second spot of the Billboard US Afrobeats Songs is being consumed with endless appetite and is still trending on TikTok. The Afro beat track and LiBianca's rise has sparked a new conversation within the Cameroonian social media community whether artists in the country should turn the wheels towards original genres such as makossa, bikutsi, bikossa, asiko, etc, or continue to delve more into Afrobeats, believed (either erroneously or not) to be an exclusively Nigeria creation and thing.
Overall, the evolution of urban music in Cameroon has been a rich and varied journey, with each new generation of artists building upon the traditions of the past while incorporating new influences and sounds. As the country continues to grow and change, it is likely that Cameroon's urban music scene will continue to evolve and thrive.