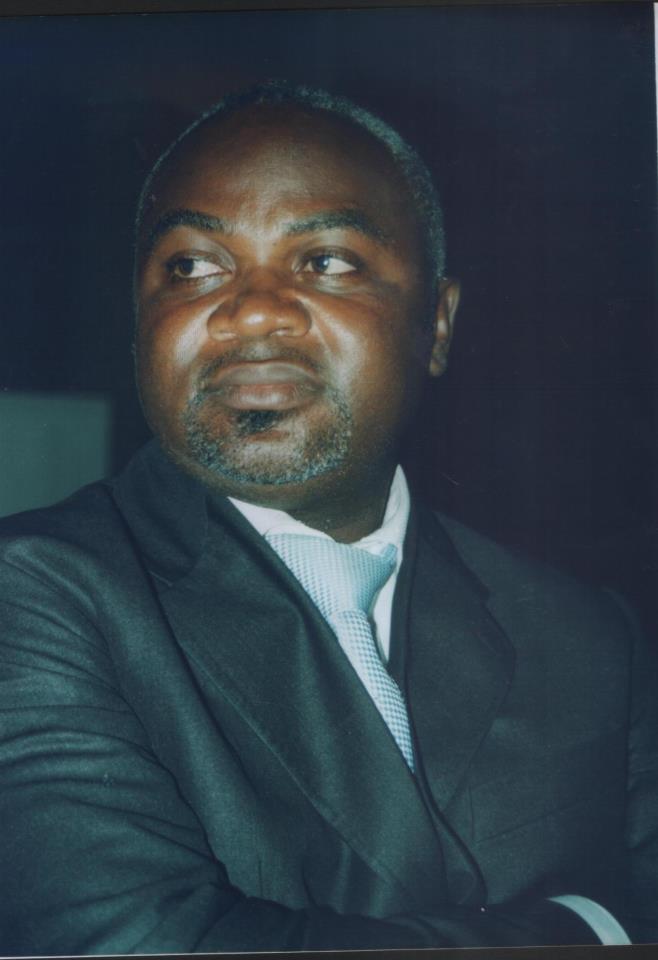 Coincidentally, the first interview Otia Vitalis, the board chair of the Cameroon Film industry CFI is granting to TIPTOPSTARS after taking office is a reaction to the one from Waa Musi, his running match at the March 23 elective GA. TO Otia, the new order stands and his team is already on the ground. We contacted the new team pilote to source his own side of the story, following the announcement from Waa Musi that he would be re-convening the GA in Yaounde on a date to be made known. Just like we did for Waa Musi's views, those of Otia Vitalis were not edited. It is to ensure balance that we talked with both men. Without any comments, we are placing both interviews side-by-side. Otia talked with Editor Ernest Kanjo!
Ernest Kanjo (EK): You just became the first ever board chair of CFI, what is your initial impression?

Otia Vitalis (OV): I feel much relieved because CFI has finally come back to its rightful owners – the members. They now have a possibility to build it and give it the shape they want.

EK: Your main challenger in the election says there were irregularities, accusing the electoral commission of violating the consensus of the electorate, which was voting through a list system and describes what transpired as a non-CFI business, your reaction to that…

OV: This is strange to me, because he single-handedly organized the general assembly, laid down the rules, paid the security to guard the place, chose the electoral college, etc. How can he say that there were irregularities? But each time that there was confusion, we were called up to agree or disagree. That's how we continued until after the counting of the ballots and he moved over to me and said congrats. We hugged each other and that was it. I was so surprised to hear this strange uttering from him the day after. I will advise you to also talk to Dr Fai Tangem Donatus who was heading the Electoral College. I can assure you, you will be disagreeably surprised by the declarations he will make.

EK: He also says the board of CFI is comprised of people who are members of CFI, probably insinuating that some of the people who make up your team, if not all are not registered members of CFI. Please react to this.

OV: Again I will say that he organized the general assembly and brought in the security. I suppose this was to check these excesses. But if he allowed all those who were there from the beginning till the end, only to complain the day after, then I'm still to understand him.

EK: Lastly, Waa Musi says he will hand over to you at a CFI constituted assembly slated for Yaounde on a later date. Are you aware or part of such an arrangement?

OV: Waa Musi has no authority to convoke a GA of CFI as it stands now. In fact he cannot convene any CFI meeting as far as I know.

EK: What are the challenges your team has met and are ready to deal with?

OV: We are already on the field to clean the shit that has been stacking there all this while. We are already working on the constitution to propose to the general assembly. We are creating new ties and rebuilding trust. I can assure you that CFI will never be the same. Everybody has a place and a contribution to make. You Mr Kanjo, I know what stuff you are made of, I know the love you have for this industry, this is the moment for you to come to the table with your contribution. Yes you have a place, every other stakeholder does.

EK: When should the industry expected the much-talked about production code.

OV: The constitutional committee that we have put in place is working on that too. We had a proposal from Ancestor. It is very useful.

EK: Thanks for talking to us.

OV: It's my pleasure!

RELATED STORY:

"The Electoral College violated the consensus, the GA will be reconvened" - Waa Musi, former president of defunct CFI Caretaker Committee