Friday, 21 October 2022 21:33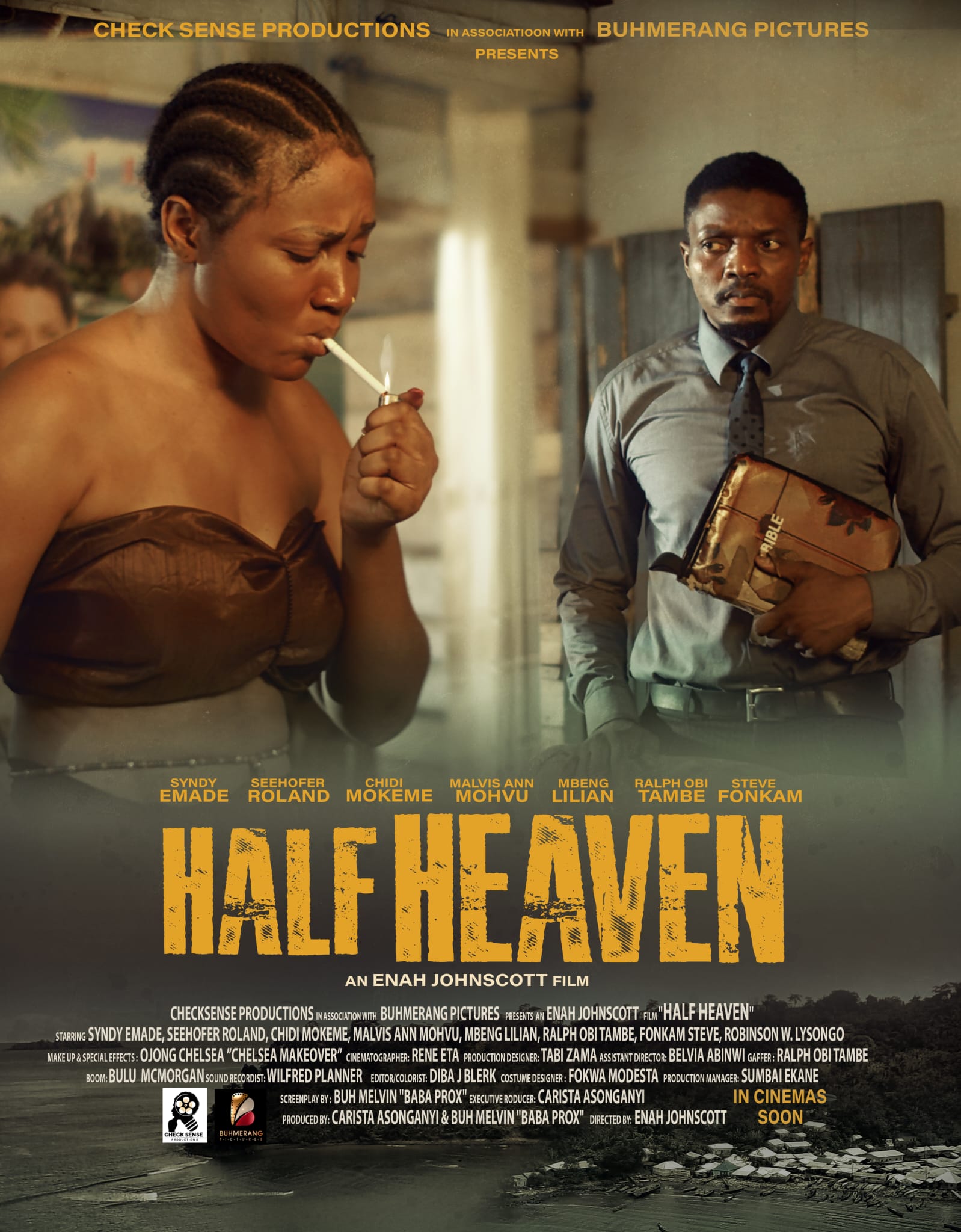 "Whenever they have their names on something, know it's going to be exceptional, special, and ground-breaking." Malvis Ann Mohvu said this of Proxy Buh Melvin aka Baba Prox and Enah Johnscott. The piece of work the actress was referring to in the ongoing reel to present the cast and crew of the movie, is HALF HEAVEN in which Proxy and Enah are respectively writer/producer and director.

Today, HALF HEAVEN is distinguished as prominent thing in the Cameroonian film space, as eager lovers of movie brace to be at the arrival point upon delivery. "My mind is fixed on it, I can't wait to see HALF HEAVEN," Flavine told TIPTOPSTARS in Columbus.

Flavine, like scores of other African movie enthusiasts in Ohio's chief city believe that it was always a memorable initiative to bring a movie premiere to Columbus. "I couldn't be excited enough, when I was told producers of HALF HEAVEN have picked Columbus to host one of the three USA premieres of the movie – at long last," Sih said. She added: "I hope Africans hailing from other countries on the continent and not only Cameroonians will throng the Phoenix Theater on October the 28th for this one-of-its kind event."

Executive Producer, Carista Asonganyi holds HALF HEAVEN very tight to her heart. "The project has never been a rush – the team modelled it to suit the standards we set," she explained. "We rolled out things step-after-step, ensuring that every input is meticulously fitted into the process," Carista went further. To the Columbus-based movie executive, her maiden production has had this incredibly inspiring public acceptance (even before officially seeing the light of day), thanks to a cream of dependable professionals gifted in turning bogus dreams into amazing reality.

When Check Sense Entertainment committed to do HALF HEAVEN months ago, its checklist was intact, no mistakes - Syndy Emade, Mbeng Lilian, Chidi Mokeme, Seehofer Seehofer, Raphael Obi, Mavis Ann Mohvu and Christian Bernard Fonkam. "I can already visualize palatable performance, looking at the cast on the movie's official poster," an anxiously waiting fan of the still-to-be-premiered movie told us. This cast is tested, proven and highly acclaimed.

Check Sense's sense of film directing touched the right bud with Enah Johnscott whom makers of HALF HEAVEN have taken turns to described as the man of the moment, sufficiently equipped to translate Proxy's beautifully woven dialogues into a cinematographic masterpiece the public is yearning to see.

At the highly anticipated Columbus Ohio premiere, topnotch red-carpet host, Crystal Beauty of the Crystal Beauty Show, is expected to beam her light on visitors to the downtown Phoenix Theatre. "I'm still speechless that Crystal would fly all the way from Cameroon, just for HALF HEAVEN," executive producer, Carista, noted with emotions.

As potential viewers await the story that is embedded in the movie, the HALF HEAVEN premiere caravan also plans to make two other buoyant appearances – Greenbelt, Mary on Saturday, October 29, 200 and Houston, Texas on Sunday, October 30, 2022.

More updates coming up!

Last Updated on Friday, 21 October 2022 21:40