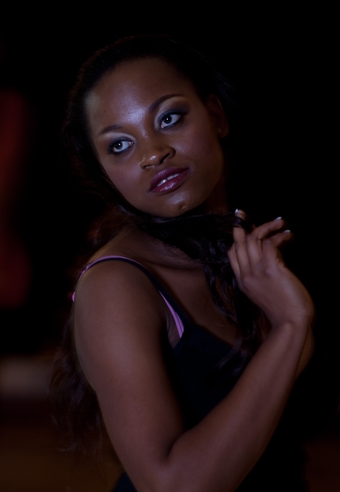 If that was the first time she was doing it, then 24-year-old Belagie Ayuk shall never afford to forget her 13th birthday. "It was such a special day in my life," the Belgium-based Cameroonian fashion designers told TIPTOPSTARS recently. On that day, she was clad in some gorgeous dress she personally designed. Yet, the top model who features on Belgian, Dutch and French podiums has designed her path and is speeding through it with an unending passion. This stems from some early ambitions nursed during her young girl and school days in Mamfe's well reputed Queen of the Rosary College, Okoyong in Manyu Division in the South West region of Cameroon. She had however known her world was found fashion designing and modeling as she grew up in the seaside resort of Limbe, University settlement of Buea and the famous K-Town, Kumba, the economic nerve centre of the South West. But as the 1.75m-tall Belagie joined her parents in Belgium, her journey to her world began and how far the young artist has gone is what she recounted in the following interview with TIPTOPSTARS' man on the beat there. Amongst other things, Belagie told Titus Banyoh about her source of inspiration, trade mark, shows and modeling. Excerpts of the chat!
Titus Banyoh (TB): How are you doing Belagie?
Belagie Ayuk (BA): I am fine thanks and you?
TB: I'm good. Tell me a bit about yourself?
BA: Hummm a bit about myself? Well, apart from me being the best in all I do, just joking though, I'm the first in a family of five. As a child, I grew up in Limbe, Buea and Kumba. I attended QRC Okoyong, Mamfe , then moved to Belgium to join my parents. Now, I'm one of the top African professional models in Belgium, Holland and France. I own a design company.
TB: What does fashion mean to you?
BA: It's part of me.
TB: Trace your route into fashion designing?
BA: It all started when I made a dress for myself on my thirteenth birthday. Actually, it was my birthday dress and I made it thanks to my needle work lessons back at home. Of course my lovely aunty was a seamstress, so she gave me a hand once a while.
TB:
How long does it usually take to you to design a piece?
BA: Well it all depends on the type of occasion you are designing for, and most of all your inspiration.
TB:
What does it take to become a fashion designer?
BA: I would say it takes patience, courage , determination and most of all love for the fashion industry. Then creativity is ultimate.
TB:
Do you have your own trade mark?
BA: Yes off course I do .It's called Beldior Fashion and Designs.
TB: How did you come about that?
BA: Haahahaha! Well, that'll be a subject for another time lolololol.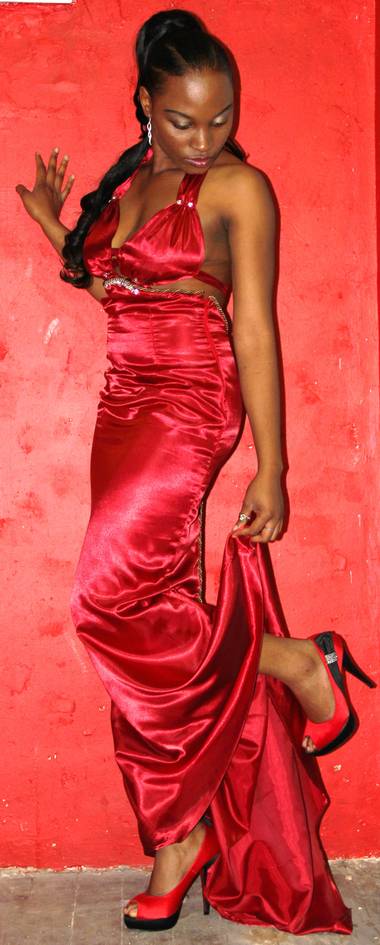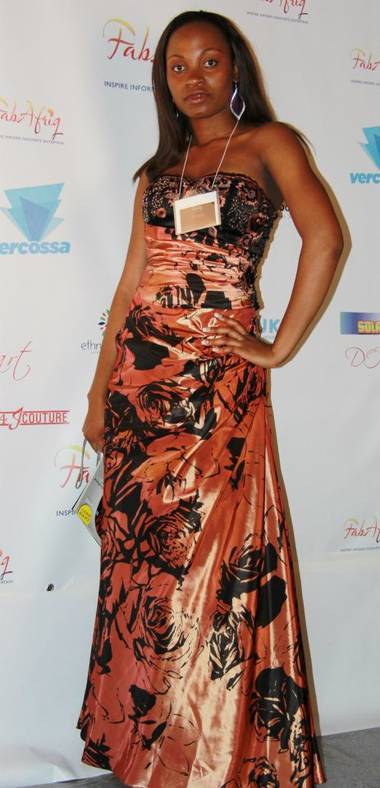 TB: Who are some of your favourite fashion designers?
BA:
Versace and Iman Ayisi
TB: For how long have you worked as a fashion designer?
BA: For as long as I can I remember. Well, I've been in this thing for long, but professionally I can say three years.
TB: What do you like best in designing clothes?
BA: I just love the creativity I put in it and the opportunity of adding my own signature on every pieces I design.
TB:
How would you describe your own style?
BA: Elegant! So I would say my style is uniquely sassy, classy and most comfortable for every African woman.
TB: From where do you get inspiration?
BA: Everything and everyone around me inspires me. But my younger sisters inspire me more.
TB: Your favourite colours to work with and why?
BA: I love red, purple, olive green, gold and brown. These colours, bring out the very best in every woman's personality, so I prefer working with them.
TB: Your favourite fabrics to work with and why?
BA: I work mostly with African fabrics such as vlisco and hollandis and satin silk. African fabric because they are very unique and satin silk because they are good in bringing out the person's shape.
TB: Any fashion show yet?
BA: Oh yes! We've done like four shows already. But I'm currently working on another show coming up this summer.
TB: What criteria do you use in selecting your models?
BA: I use mostly the young people and those who know how to hit the runway.
TB: Where can we have more information about you?
BA: Well, currently our site is under construction. But you could always visit my Facebook page which is www.facebook.com/beldior.or give us a call ;0032472372823,or at 003252859658.
TB: Thanks so much Belagie, for the nice chat, we hope to be with you next time.
BA: It was my pleasure having you here.