News /
Latest /
Sunday, 11 June 2023 23:11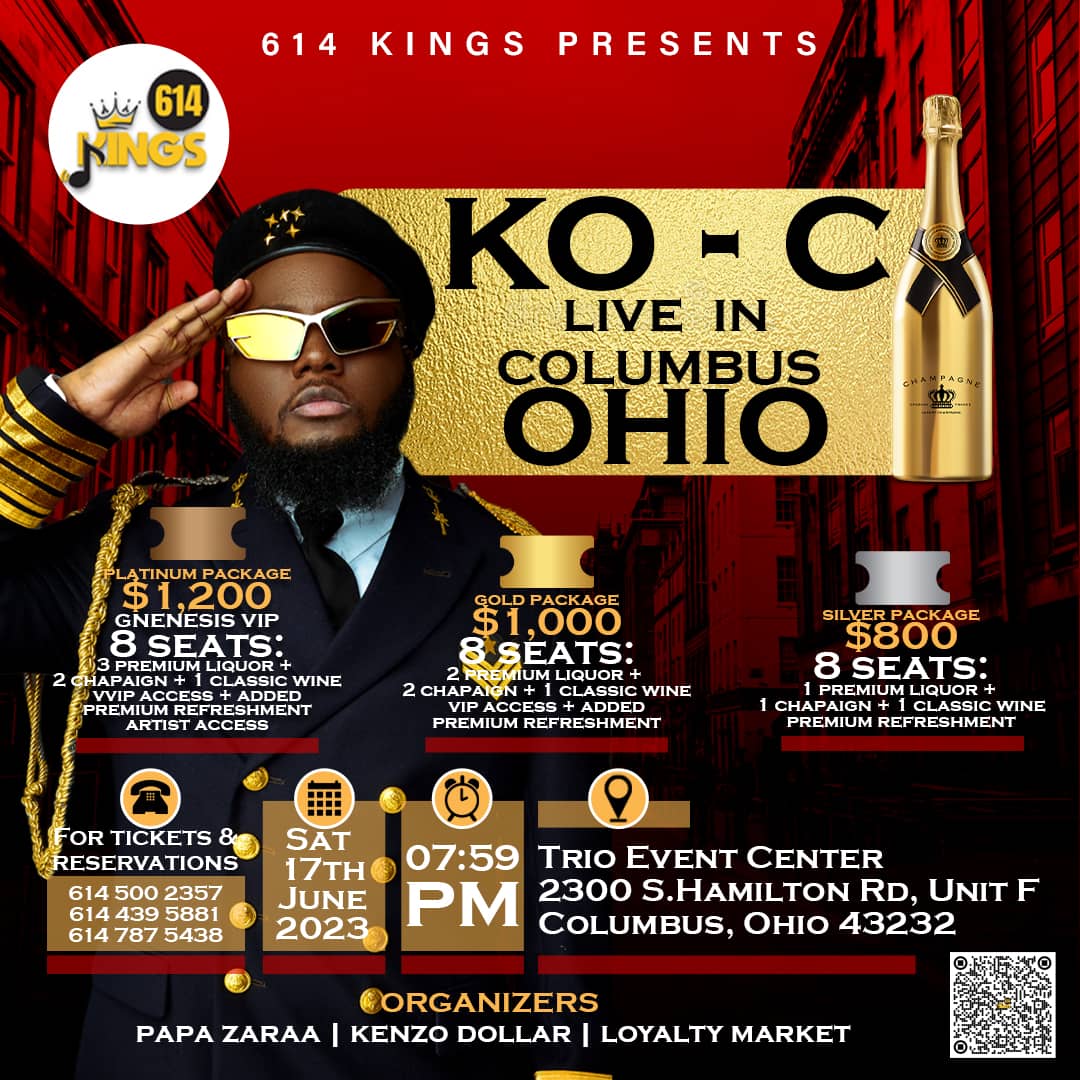 Columbus is bracing to play host to one of Cameroon's most celebrated urban artists in the history of the country's music industry. Ko-C arrives in Ohio's chief city on June 17, 2023, for what has been described as the most anticipated music concert in the African community. This is the first time the highly talented and admired rapper will be performing in Ohio, and this comes against the backdrop of his current summer music tour of the United States.

Ko-C will be served to the Columbus public thanks to 614 Kings, an Ohio-based entertainment promotion outfit run by Rex Mbouge, himself an ace promoter of arts and culture and a longtime renowned leader within the African community. "I cannot wait to have this great experience with my favorite artist – that Ko-C will be in Columbus, is one of the biggest things happening to me this year," Marthe, a Columbus fan of the rapper said.

"I'm super excited and cannot hold my anxiety – Ko-C is King and I just can't wait to watch him perform live on the night of June the seventeenth," Prina, another fan said.

Organizers of the concert including Papa Zaraa, Kenzo Dollar and Loyalty Market, have stated that the topnotch event will kick off at 7:59pm and have insisted that music lovers attending should dress to impress.

Since coming to the limelight in 2017, the rapper who doubles as songwriter and singer has been relevant not only in the Cameroonian music industry, but across Africa. He is currently trending, thanks to DUEX OEUFS SPAGHETTI, released in February 2023 with 6.6 million views (and counting) on YouTube. The track has been source of Tiktok content across different African online communities. Ko-C has won eight awards, including a Best Male Artist in 2019, Artist of The Year in 2021 and Best Urban Artist recognition the same year.

Ko-C comes to Columbus less than a year after Tzy Panchak, another trending urban artist in Cameroon. Other musicians such as Magasco, Mr Leo, Minks, etc, have previously thrilled the Cameroonian community in the city.

For more information, read the official poster for the event.