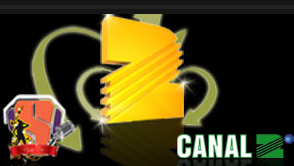 For the first time in something like four editions, Lady Ponce will not be smiling home with a Canal d'Or prize. This is not because she won't be voted for, but simply because the bikutsi diva is absent from the list of nominees in the latest edition. Canal d'Or is undoubtedly the leading music and telefilms awards run in Cameroon for the past six years. In the previous editions, Lady Ponce has continuously grabbed prizes via her hit songs and the notoriety she suddenly gained. With the release of a new album, Secouer-Secouer, the bikutsi queen would sure be candidate for Canal d'Or 2012. But that will depend on how booming it would be. Doubting that could be stupid, especially when one knows just how brilliant Lady Ponce is at winning crowds.
On the other hand, Lady Ponce's match, Majoei Ayi who has also been so attached to the hearts of music fans for quite some time now is back to the awards. Just like the award-winning Panik a Bord ("Les Homme Paniquent") Majoei's latest album Qui a bu Boira created an impact and it was normal she picked up a Canal d'Or nomination.
Meanwhile up-and-coming makossa artiste, Mathematik seems to be creating a record that will eventually require an extra-ordinarily brilliant performance to beat. He has been featuring and bagging home prizes from Canal d'Or for the past four editions in diverse categories. This year again, Mathematik is featuring as a nominee in two categories –song of the year category (with Dose Adulte) and best male artiste.
Other regular Canal d'Or nominees featuring in the up-coming edition include bendskin diva Marole Tchamba, makossa star Nicole Mara, popular actors Man No Lap, Fingon Tralala and Big Mop.The official list of nominees for the 2011 Canal d'Or awards has been released. This means that voting has kicked off. We got the full list of Canal d'Or nominations, thanks to our friends of www.nexdimempire.com Watch out for an interview with Pa Tom (Scratch Your Eye), nominated for the first time in the best comedian category. Other updates on the up-coming Canal d'Or event billed for Douala, Cameroon will be yours.
Best new artist

Best artist or group -traditional music

Best artist or group- urban music

1- Stypak Samo

2- Letis Divas

3- Mani Bella

4- Les Anges

5- Tonton Labombe

1- Marole Tchama

2- Isnebo et Faddah Kawtal

3- Aminou Poulloh

1- Franky P

2- Duc Z

3- Eric Akam

4- Sultan Oshiminh

Best artist- world music

Best music video

Best sitcom

1- Blick Bassy

2- Stypack Samo

3- Eddy Berthy

4- André Manga

1- Son mè de X Maleya par NS Picture

2- She me mi de Stypack Samo par JFT Prod

3- Je ne donne pas le lait de Duc Z par William Nsai

4- Bienvenu au Cameroun de Eric Akam par Kallash

5- Zogolo dance de Leïla 1er de Kris Kay

1- Le Procès

2- Famla'ah

3- Enemi intime

4- Scène de ménage

5- Coup de tonnerre

Best actor

Best comedian

Best artist- Africa

1- Big Mop dans Enemi intime

2- Monica dans Les aventures de Monica

3- Man no lap dans Le Procès

4- Fingon Tralala dans The message of god

5- Martin Poulibé dans Papa à tout prix

1- Valery Ndongo dans Docta

2- Major Assé dans Pick Pocket

3- Koulibally dans les Grandes gueules

4- Pa tom dans Scratch ya eye

5- Jakass dans Disons tout

1- P-Square

2- Dj Arafat

3- Toofan

4- JB Mpiana

Best male artist

Best female artist

Song of the year

1- Hugo Nyamé

2- Les 2 Kitu

3- X Maleya

4- Mony Eka

5- Mathématik de Petit Pays

1- Marole Tchamba

2- Nguea Laroute

3- Majoie Ayi

4- Nicole Mara

5- Beko Sadey

1- Mathématik , les 2 Kitu

2- Dose adulte, Mathématik de Petit Pays

3- Chicotter, Hugo Nyamè

4- Tchokolo, X Maleya

5- Un jour, Mony Eka