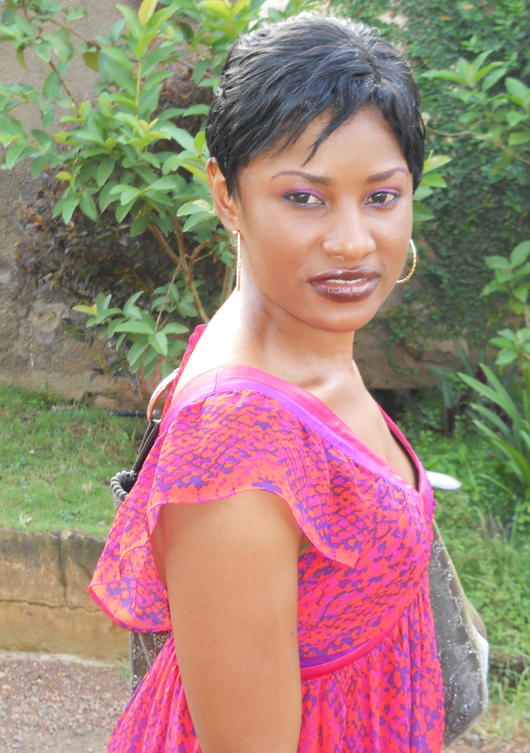 Top Cameroonian actress, Solange Yijika says she is inspired more than ever to carry the cinema aspirations of her country to higher heights. Solange was speaking recently at an actors' come-together in Yaounde which ended with the creation of the Cameroon Actors' Guild (CAMAG). The talented actress was satisfying huge desires from fellow actresses, producers and directors who have recurrently been needing her on movie sets.
"I'm still up and kicking and will be much more alive now," she told her fans. "Acting is God-given and no one can take it away from me," then reminded her audience.
The presence of the actress at the convention raised immeasurable excitement among up-and-coming actors, many of whom have regularly cited Solange as their role model in the art. Without waiting to lose the golden opportunity, they rained on her for photo poses, for posterity. Stray cameras zoomed in as their flash light spoiled on the star of the glamour actors' night.
Perhaps, the highlight of the evening was the crowd-puller star interview with Good Morning Africa Cameroon correspondent Neba Lawrence (renowned Cameroonian film director) in which Solange expressed hopes of brighter days for her country's growing film industry. She was accompanied on the recording by close associate and star actress Quinta Eyong Ashu with whom Solange had occupied a majestic position in the event hall throughout the evening.
Earlier, the actress who co-starred in Neba Lawrence's Royal Destiny produced by Ayi Chatou Inoua with Emeka Ike and Tonto Dike, took part in deliberations on the actors' guild constitution, later adopted. She was quite active in the sessions and instrumental in the decisions taken.
Solange who works at the Cameroon Prime Minister's Office has starred or featured in several frontline Cameroonian films including Trials of Passion, Royal Destiny, Great Pain, Land of Shadows and Mark of the Absolute. She will feature in a billboard health ad to be erected in all big cities of Cameroon in the coming weeks.