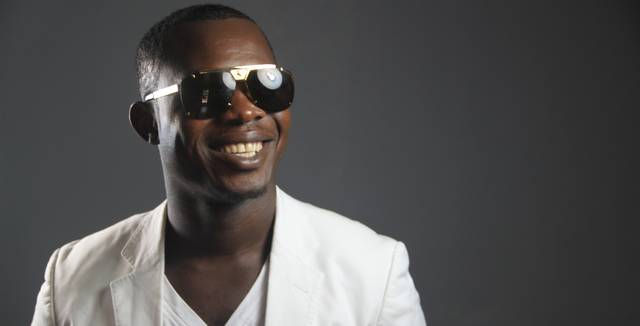 Just like a born all-round artist who would jack in every area of art, yet would master all, Dadson is clearly living by this assertion. Proof – his works! A close aide of the Bamenda-based artist with whom Dadson has worked on several movie sets told TIPTOPSTARS that the latter's know-how in music is a direct representation of his talent in acting. "He is a good actor and a brilliant singer every producer would love to work with again and again," the Dadson aide said. "His latest single is not a surprise to us. We have always known and admired him for his singing prowess," he told us.

Akongne, the said single track, just released is now fast turning into some lovable piece fans of Afro-styled zouk won't like to part ways with so easily. It is a masterpiece! "I wrote this song because I'm really concerned and disturbed about the unjustifiable hate that is displayed amongst people," Dadson explained in an interview with TIPTOPSTARS. "We need to love each other, show respect, work together for the benefit of all a sundry. That is the message I'm passing across in Akongne."

Written and only recorded two years later at the CJ Productions studio in Bamenda, headquarters of the North West region of Cameroon, the 3.47-minutes-long track is a beautifully cut piece which is self-produced by the author with Akuchu Edgar aka AK of Edgar Expression as sound engineer.

At its remote stage, the song had actually been performed at an annual song competition organized by a renowned local brewery outfit. "I did not win though, but the dreams of producing the track were kept intact," said Dadson.

Meantime, Dadson got into music through a choral group 13 years ago. It was in 2009 that the young singer cum actor decided to go professional with music because he had seen a lot happening around him and so thought it was time to start interpreting it into the art he knows best.

With the Cameroonian jazz icon Richard Bona and RnB don R. Kelly as role models, Dadson hopes to hit the apex in music. He works closely Adah Akenji and J Boy. For more information, Dadson and team could be contacted via (237) 675789579 or (237) 675749019 or (237) 699692319.