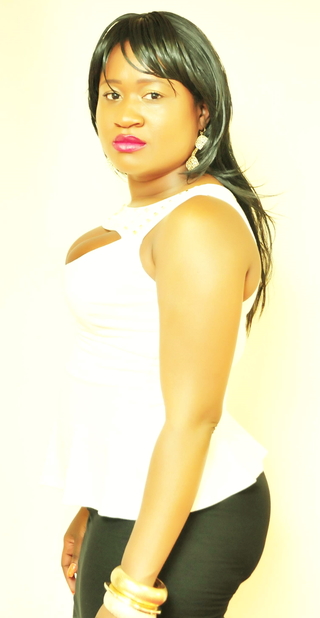 It is now clear that the crane bearing the lamps of the African film industry is spanning around and beaming its lights on countries other than Nigeria and Ghana. Such countries include Diamond-rich Sierra-Leone. Current observations indicate that the country which had quietly been nursing talents has broken loose and is now pumping them out into the world. Such talents span across the various areas of entertainment, notably music and movies. One of Sierra-Leone's illustrious daughters the country now prides itself with is USA-based Winstina Taylor, actress and film producer of great repute.

Winstina who would simply be referred to as Tina shines within the African film community in the USA and is particularly admired by Cameroonian filmmakers for obvious reason. "She is a very professionally organized actress who would respect time, people and the art she knows best," Ryan Atem, Maryland-based Cameroonian actor/comedian said of the Sierra-Leonean movie star. The comedian who told TIPTOPSTARS that he had only briefly known Tina, but had found out she was a reliably good person to work with confirmed that the actress was so work-conscious and wanted every job she is assigned with to be brilliantly done.

This has been the case with Tina's performance in movies such as Scarlet and Nurses From Hell in which she played lead character and Agony of a Home Health Aide in which the up-and-coming Sierra-Leonean played supporting actress.

As an actress, Winstina has featured in several other movies including All Things, Unholy, Burning Love, Ekei, Deep Within, Bride's War x3 and telefilms such as All My Father's Children and American Mama and Family.

The young African who has an impressive business mind has ventured into movie production with resounding success. With Prime International Productions, her movie production outfit, Tina has produced works that are being distributed across Africa via Iroko TV, DStv Channel and UK nations. "Some of my movies are currently undergoing post-production. We have Red Rose, Deceptions, Deep Within, Silent Retreat and A Place in My Heart," she told us.

The award-winning actress (laureate of the 2014 Gem of Africa Awards) who has been nominee for other African film industry recognition initiatives is a philanthropist. Amongst other things, she is engaged with helping the Sierra-Leonean community via Immaculate Charities, an organization that provides basic care assistance to the less privileged in her country.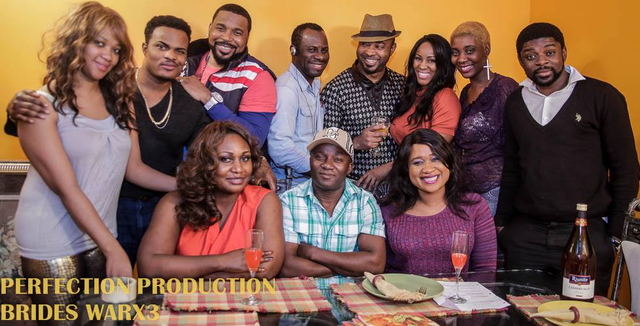 The Maryland, USA-based actress will develop this profile on Afrikka Radio's African Cocktail with Ernest Kanjo when she comes on board as main guest in the coming weeks.