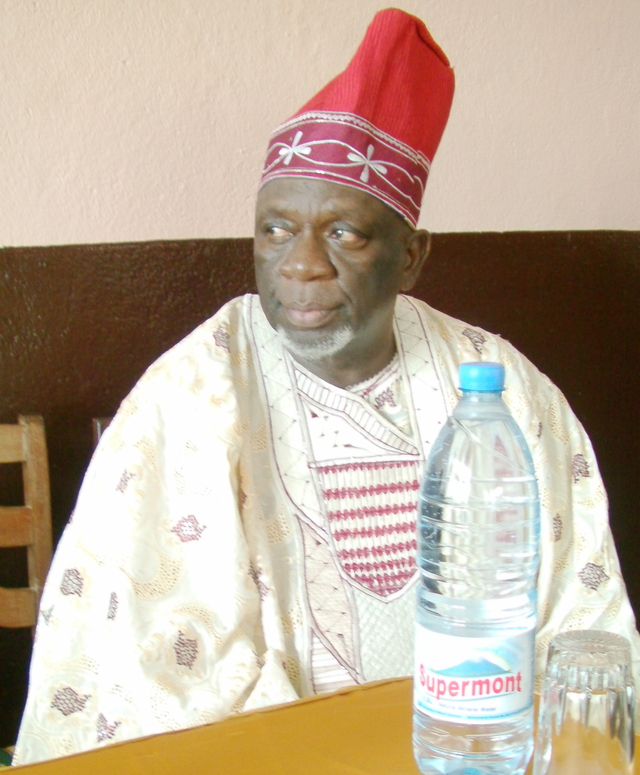 Kumba was the centre of attraction recently, film speaking when it hosted one of Africa's leading actors, Larry Coldsweat. The Nollywood star cum Evangelist was speaker at a one-day workshop, initiated by CEO of Rambler Movies Esua Julius Fossung (The Rambler) in collaboration with Molimi Cletus of Sunrise Productions in a bid to expand the outreach of the Cameroon Film Industry and create exposure for local talents.
Larry Coldsweat spoke at length on almost every aspect of movie-making.
He laid more emphasis on ethics and morality, decrying the fact that movie-making is almost turning into obscenity. To that score, the artist/man of God urged actors not to deceived in taking up morally improper roles are could be seen in some in some African movies. Speaking for almost three hours constantly punctuated by applause, Uncle Larry Coldsweat, as he is affectionately called, reminded the audience that the early Nigerian films were captivating because they focused on African values with which the audience could identify and most of the movies had religious undertones.
He advised movie makers to concentrate more on movies with Christian moral and values than movies with ladies putting on short skirts and being indecent.
Ladies, he said should know that they have to get married afterwards, and that no man wants to get married to a woman who has not been decent in movies.
Also speaking at the very interactive workshop was Cameroonian-born, US-based filmmaker Kanya Nkwai who drilled participants on script-writing techniques and movie plot development. He later took questions from the audience and the actors confessed it was wonderful listening to him.
Participants at the workshop came from Buea, Limbe, Bamenda, Yaounde, Munyenge, Tombel and Ekona. Prominent amongst them were CFI board Otia Vitalis, film director John Scott and CRTV Buea's Emilie Tah K. Alsso conspicuous was the host of the CRTV celebrity show, Brightday with Akeh who brought her entire production crew to Kumba. The presence of Calvary Goodness Radio (CGR) Kumba, The SUN Newspaper, CRTV, MBS TV and TIPTOPSTARS was also remarkable
Reacting to the workshop organizer, Esua Julius Fossung expressed satisfaction and said a similar workshop was already being planned in not too distant future.