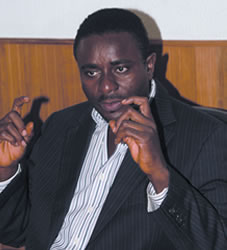 It's their turn! Nollywood stars Ini Edo and Emeka Ike are on their way to Cameroon. The popular actors arrive the country in the next couple of days. On hand, either at the Douala International Airport or Yaounde Nsimalen International Airport to welcome both Nollywood stars will be a fleet of Collywood actors and their Cameroonian fans. The Nigerian movie stars will be protagonists in an Ayi Chatou Inoua production.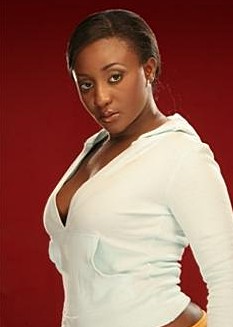 The movie will be directed by Neba Lawrence C. (Mforlems), featuring Cameroonian actors such as Tangie Suh Nfor, Muma Pascal (Bob), Solange Yijika, Janvie Ngongang, Magdelen Agbor, Eyong Quinta, Yimbu Emmanuel, Chiatoh Collins, Nsuh George, Lynno Lovert, Ayi Chatou and others. On the camera will be Nollywood's Gordon Nkabekwu, the current head of the Nigerian Cinematographer's Association. Meanwhile Collywood's Serge Ngufor will manage the production. This production comes a few months after another Cameroon-Nigerian co-production by Agbor Gilbert, unarguably the most instrumental person in the now healthy Collywood-Nollywood collaboration. Just a couple of months ago, Jim Ike and Paul Obazele visited the country. Earlier, other Nigerian actors came to Cameroon for projects, including Patience Ozokwo, Nonso Diobe, Zack Orji, Emmanuel Franz Charles Awurum, Clarion Chukwuka and Dakore Egbuson.The Cameroon-Nigeria co-production initiative kicked off in 2003, thanks to Flash Network, one of the pioneer film houses in Cameroon. Watch out for face-to-face interviews with the Nigerian stars, on this site.
AUDITIONING:
Auditioning for the Ayi Chatou production (starring Ini Edo and Emeka Ike) has been scheduled for the coming days. Details from producers of the movie in our subsequent update.