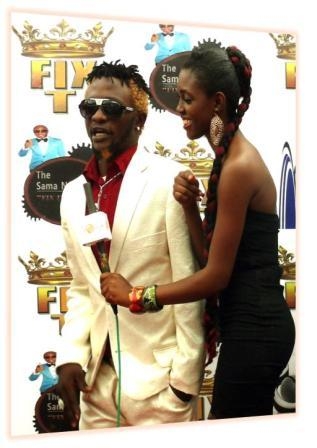 Kumba, fondly called K-town is a party to the grounds-gaining trends of Cameroon's entertainment. Emerging young and talented artistes, crafting charming pieces of music is a contemporary blessing the people of Kumba experience with much excitement. More than ever before, these young Cameroonians have displayed an enormous wealth of musical talent, leaving the impression on the minds of observers that nothing else but mega stardom is undoubtedly what awaits them.

Among the numerous musically brilliant and agile youngsters in his environment is West Don, otherwise renowned by the appellation of King of Ajebota. West Don who is today crowned as a music sensation is making great in-roads into the Afro Hip-Hop genre. Simply put, he is a song maestro in the making!

Following the release of the Ajebota video with a track as scintillating as It's Not Easy, the hope-rising singer has strolled conveniently into the hearts of scores of music lovers throughout Cameroon and even beyond. "A budding artist has never won my admiration like is the case with West Don," a fan of the Ajebota hero told TIPTOPSTARS just before we put this report together. "He has the flare that should normally accompany a good singer and I enjoy every bit of what this guy does in the art he knows best," Sharon, the said fan told us further.

West Don's musical exploits have piloted this young artist to privileged positions, boldly defying the common belief that heroes are never respected in their homeland. In his cased, West Don's glaring talent has caught everyone's attention, leaving organizers and jurous of several awards with no option than recognizing him. In that regard, the Kumba-based HIP-Hop king has been laureates severally – Vista Inn Awards best HIP-HOP artist for 2011, Dan Broadcasting Services (DBS) TV's artiste de bonne volonté for the swim show edition at Semme, NEXDIM artist of the year in 2012. He is also a 2012 South West Mboa Awards nominee.



This music dream that has hit fruition today seems to have begun way back in West Don's teenage days.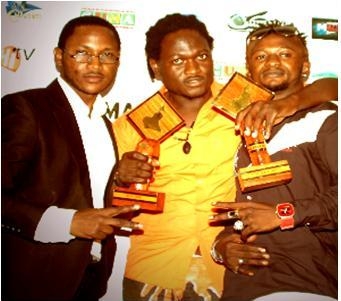 At the time, the gifted singer who idolized the King of pop, Michael Jackson would unstoppably go singing break-dancing with WESTOX and CLO, a group he and some friends pioneered. Together, they released their first album titled Good Morning Africa. Now operating on solo basis, West Don
strives to get to the apex of the art.

Drawing inspiration from his surrounding, life experiences and culture, West Don expresses himself in a variety of languages: English, French, pidgin and his mother tongue. In appreciating humanity, he would use his knack in telling little stories about women of his country to do his thing. Referring to them as "nyango", "beautiful girl", "filles", "ma Cherie", "baby" and "African lady", West Don paints the mother of humanity in a very positive picture.
He has featured in concerts and shows in and out of the country, impressing fans with his breathtaking and vibrant rhythms, his unique dancing style and his mastery of musical instruments, all of which have culminated in making West Don a household name.

As a mentor to up-coming artists who aspire to follow in his footsteps, West Don has set up a studio in his Kumba base - the WESTOX Record, to assist in the grooming, encouragement, and promotion of sprouting talents in and out of Kumba, a project which he envisions to expand to a music training outfit.

He is currently working on his next album. "It's definitely going to be bigger and better," the king of Ajebota told us.