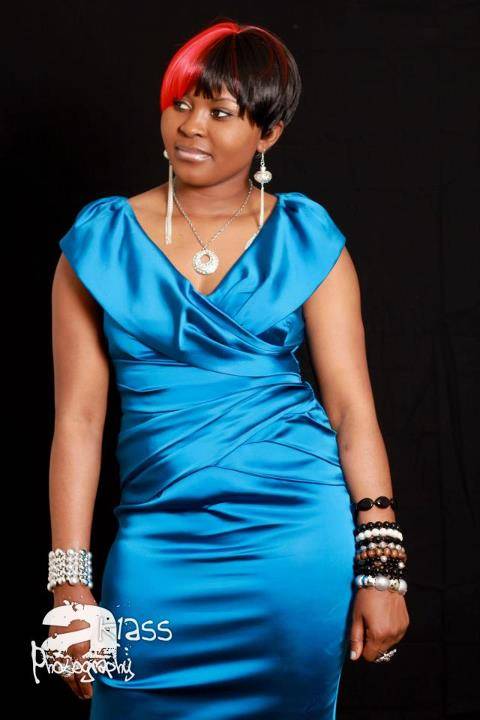 Anxiety keeps rising in greater proportions as fans await the release of Life Don Better, Pandita Njoh Eta's debut gospel album. "We'll get it done by December," the artiste told TIPTOPSTARS on the line to her Cincinatti, Ohio when we reached her for updates. Pandita and her technical crew are taking their time, in favour of a perfect job which will indisputably be a palatable one for potential consumers

But before Life Don Better emerges to quench this growing appetite, Pandita has opted to effect an early fan satisfaction therapy through a single she and Anitta Etta, another gospel singer are crafting. "The title of the song is not decided yet, but we, as our mission prescribes, are directing folks towards the giver of life – God," she announced. "They must surrender their lives to Him, if they truly want to be saved and be safe."

Written by the USA-based Cameroonian singer herself, part of the single is being recorded in a Cincinnati studio and the rest, by Anitta Etta will be packaged in Texas, she told us. The beats are moulded from Cameroon, we were told. Meanwhile an accompanying video will be shot in December, the month Pandita's album is expected to hit the market.

For a couple of months now, the young artiste has been spending sleepless nights shuttling between Ohio and Maryland to work on the up-coming masterpiece. She does this alongside education (Pharmacy student) but succeeds in matching the two.
---
Pandita is one of the many enthusiastic young Cameroonian praise singers, now giving a new twist to gospel music. Both in and out of Cameroon, they have been penetrating homes with soul-searching melodies and hearts with soothing messages to the utter satisfaction of an increasingly growing salvation-conscious audience. Watch out for a special write-up on young Cameroonian gospel artistes and their exploits in a subsequent update on TIPTOPSTARS!