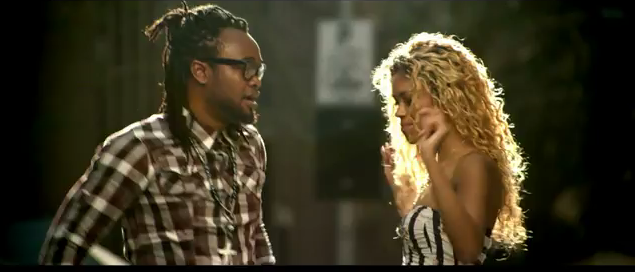 It requires an extra-ordinarily creative mind to compose a timeless and universal song. Timeless and universal songs make meaning over time. They are new today, tomorrow and forever. It even goes beyond creativity to be able to compose such songs. Ingenuity and foresightedness are added ingredients.
When a singer has successfully explored these, the result is certain – a musical explosion, accompanied by an unimaginable huge following of an undetermined mass audience. There is little doubt that such a glorious end is what Nigeria's Don Tom has earned since I Don See My Wife, the track that catapulted him to fame hit the music market. The song which caught the world like a storm easily went beyond a likeable piece – it was simply irresistible!
In Cameroon where I Don See My Wife is consumed with just little moderation, the song has dragged everyone into a stupor. Hard to believe, but at black weddings (traditional marriage ceremonies) where indigenous songs are prominent, Don Tom's I Don See My Wife now steals the show. Needless to mention that there isn't any wedding ceremony in Cameroon where this piece is not used to showcase the day's bride. Else, expect a free-for-all protest from guests if I Don See My Wife is not lined up on the selection or cued to usher the couple into the hall for the reception party.
On his part, the Nigerian song hero has not been indifferent to this emotional display of unconditional love for his work by Cameroonian populace. Don Tom's visit to Cameroon in December 2010 was not by chance. It was carefully designed trip for the artiste to kick-start a matrimonial relationship that is surely going to produce some of the continent's greatest musical offspring. An early result seems to be the Don Tom-Wax Dey duo on I Don See My Wife, now making its triumphant entry into the music market. The remix presents an attractive melodious package that regurgitates sweet feelings usually ignited by the song that has become every bachelor's push to get a loving partner.
The choice of Wax Dey is not an error. The South Africa-based Cameroonian singer has quickly caught the hearts of music lovers across Cameroon and Africa. He is a vocalist of exceptional standing – little doubt Don Tom wouldn't let go that golden voice.
That the remix will have the same impact and why not break new grounds is not something this writer and probably art critics can deny. Rather, they can press their fingers on the table for such forecast. The collab is worth the salt. And as we savour the pudding, it's time Africa opens up for more of such collaboration. Who knows, this could be that much-needed channel for the much-talked about African unity.
Meantime, TIPTOPSTARS is doing all to get Wax Dey and Don Tom for an exclusive chat on this latest project. Watch out for that!
DonTom ft. Wax Dey - I Don See My Wife