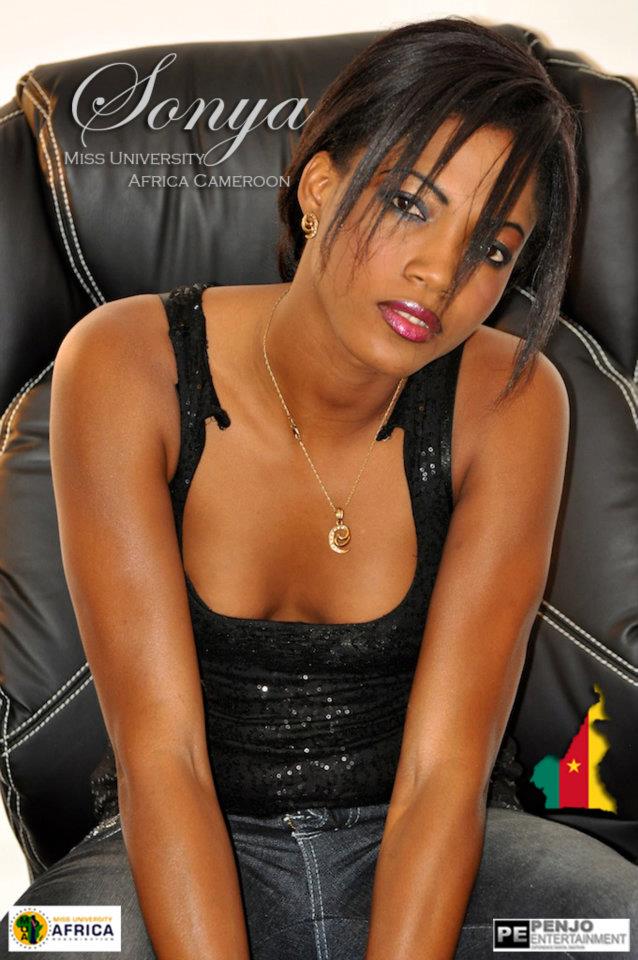 The reason, skeptics would like to know why beauty contests keep flourishing in the world of art is because the idea goes beyond competition for physical beauty. Designated queens have a huge social and moral responsibility. They therefore have tasks they must perform to the benefit of society especially in situations of under-development, poverty, disease, moral decadence, etc. With such load to bear, beauty queens must be apt and armed academically and must own a wealth of experience in interacting with people. True to that – virtually all contemporary beauty queens have had a rich educational background and have demonstrated a mastery of oral interaction during contests. A lot of them have successful carried out beneficial field projects. This writer has interviewed several beauty queens who have written and coordinated civil society projects and are today running renowned NGOs.
The new Miss University Africa Cameroon is not going be an exception. Already Nana Kamegni Sonya puts up a rich CV that convinces development actors that she will be quite resourceful. This young tri-lingual Cameroonian (speaks French, English and mother tongue) holds a bachelor's degree in Mathematics and a BTS (Cameroonian professional diploma) in Professional Marketing and Communication from the Douala Institute of Management Studies (ISEM).
The computer literate beauty queen who went to secondary school at the famous Younde Lycee Bilingue d'Application has had enormous field experience. In 2010, Sonya who hails from Bafang in the Haut Nkam Division of the West region carried out an internship at the CAPRICOR event and communications agency. That same year she starred on the promo poster of an annual show. Having worked as receptionist and hostess at cultural and trade fairs, Sonya has from time to time modeled for cosmetic products.
On a more professional platform, the new Miss University Africa Cameroon was co-opted on the panel the selected models to parade Cameroon at the 2007 African fashion show in Niamey, Niger. After bearing the flag of her country at the Fashion Week in Ivory Coast, Sonya modelled at the news-making Douala Afric Collection event in 2010.
She had previously modelled at the Fashion Week in Yaounde in 2009. "I also remember that in 2006, I was the most beautiful girl in all Yaounde schools," she disclosed. Perhaps, one of the most exciting moments of her career was when Sonya starred on the cover of one of Ivory Coast's leading fashion publications, Afrikfashion magazine in 2011.
But does the latest Miss University Africa possess leadership qualities, given that she will be at the forefront of projects? "I've been president of the communication club of ISEM, Douala," she revealed. And added: "I also headed the school's campus radio from 2010 to 2011." The 1.80m-tall Sonya who plays basketball, dances and loves to read is a volunteer member of the Doctors Without Borders civil society group.