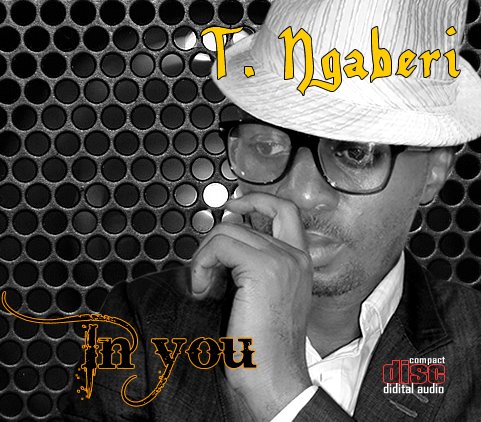 At last, he went album! This is undoubtedly what fans of Uncle T are saying. Every other music lover who has had the singular privilege to trail the young artisteís career would heave the same sigh of relief. For, it had become quite disturbing that a hyper talented singer such as the Yaounde-based Uncle T would provide immeasurable entertainment through his songs and those of other great singers except releasing an album.
Several times, this writer, like others had sought to know why Uncle T (his real names Kongnyuy Terrence Ngaberi) was not going album, after savouring his talent at the Pharalltee Show, a music performance rendezvous the song hero ran throughout 2007. It was however later understood that the artiste was simply taking his time to serve his fans with a sumptuous product. It is this quality package that Uncle T unveiled to the public recently.
Taking place at the Solomon Tadeng Muna Foundation in Yaounde, the launching of In You, Uncle Tís maiden LB was a crowd-puller event which will certainly stay long in the minds of guests. Replicating what he knows best, the fine singer, accompanied by a band of skilful musicians staged a great performance to the utter satisfaction of guests. He presented those properly crafted songs his audience has since been savouring - In You, Kar Mbacha, I Love to Love You, All I Need, Yaya, Baba, Mr Corason, Miracle, Cíest Vrai and Hungry and Thirsty.
As Uncle T and two of Gospel Musicalís singers, Chouags and Chalin sang, emotions rose, causing guests to later dig their pockets too deep to give In You the financial support it deserves. Such support was boosted by Uncle Tís spiritual leader Bishop Joshua Ghogomu who unveiled the maiden LB with a richly blessed sum of 500,000FCFA. CRTVís programmes and production director Robert Ekukole who revealed he had been singing together with Uncle T made the album 100,000 FCFA richer. Financial support to salute the great job came from virtually every guest to the ST Muna Foundation that fine Sunday evening.
Meanwhile, Uncle T told TIPTOPSTARS editor that it took him two assiduous years to package the 11-track album which comprises RnB, Afro Souls, Folklore and Zouk. He benefitted from the support of DRIMP Foundation in the albumís production which features up-and-coming song guru Yomo Crystel. Also featuring at the launching concert presented by CRTV broadcaster and heroine on the Morning Safari talk show Tabe Enonchong were Joyce Mande and Kenny Great.