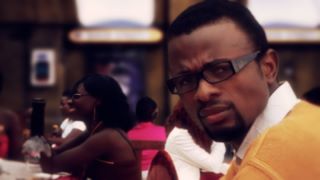 Without any doubt, history has it that the dawn of movie production in English-speaking Cameroon came along with the town of Buea, thanks to some talented actors, amongst them Nchifor Valery. Nchifor who has been in the limelight for the past six years fast became an actor to reckon with thanks to his extra-ordinary set performance that has become an irresistible product for quality- searching film directors.

The young actor who hit the movie road in 2005 with Etta Rene's Leather Gangsters now charms both his directors and fans but keeps watchers of his movies, spread all over the globe glued to their screens each time his movie is beamed. Proof: watch him in Anthony Kamwa's A Woman's World produced by Itambi Delphine. Then you would love to watch him again and again.

Inspired by Nollywood's Ramsey Nouah and Hollywood's Denzel Washington, the dark complexioned and well disciplined artist easily gets into acting mood once he is on set and delivers his lines with fascinating exactitude as soon as his director calls the shot. ''I concentrate on my set assignment and dish out the best of me at every given opportunity because I love the art I know best,'' Nchifor tells TIPTOPSTARS.

This best of the Buea-based actor flows from a source of God-given skills which Nchifor is today materializing in his country's motion pictures industry – even when he has not sat through a formal education in the performing arts. ''I have had to take part in some workshops related to acting including the 2009 Goethe-Institut Kamerun sponsored training in Bamenda with Nollywood's Teco Benson and Kunle Afulayan as main facilitators.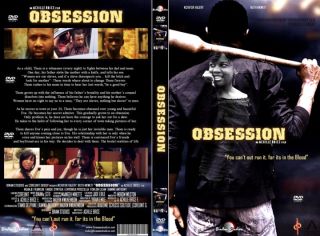 The award-winning actor (best actor – Fako Film Festival) has also featured in Henry's Mercy, Mirage, For Bitter For Woes, Risky, The Company, The Forsaken, Dealer, Board Room Ambitions, Enigma and House of Triplets. He is earmarked to feature in Brown Pasture, a film to be directed by Elvis Tanwie aka De Daddies. Perhaps, his next glorious experience will come from Obsession (premiered in Stuttgart Germany in April 2011) for which Nchifor has been nominated at the ZAFAA Awards in the best up-coming actor category. Voting is currently going on www.zafaa.com and every reason to choose Nchifor Valery will a good one. ZAFAA takes place from 19 to 23 October 2011 in London.