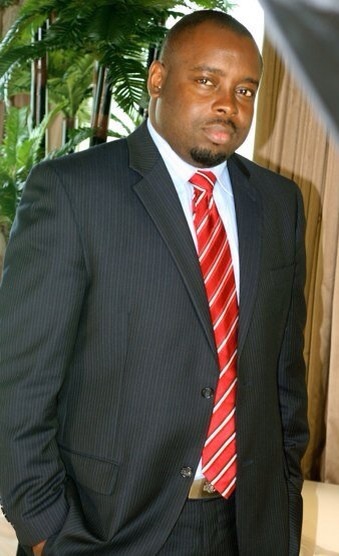 Dust is yet to settle on the February 28, 2015 polls that brought on board some fresh people to henceforth pilot the affairs of the National Actors' Guild of Cameroon that goes by its popular acronym NAGCAM. Kesha Kena Emmanuel and Terence N. Limona, respectively Presidents of NAGCAM and its USA branch have since Saturday last week been receiving congratulatory messages from friends and film industry folks. These words of kudos have however been coming alongside those that enjoin the new leaders to bear the flag of the guild with a lot of courage, yet genuineness which stand clear as the most urgent and desired ingredients needed for the sector be competitive. From initial observations, satisfaction seems to be the general order that characterizes the current atmosphere and actors are individually and collectively hoping the recent change comes along with good tidings. To them, there is no room for repeated errors which are generally known to clip the guild's wings. "We must start flying – the time is now, not tomorrow," a performing arts enthusiast and member of NAGCAM told TIPTOPSTARS as she feted the putting in place of a new bureau. In the USA, members of the guild have since been applauding themselves for a highly celebrated consensus which they now describe as an indication of maturity. The said consensus was the result of an election that brought to the NAGCAM-USA branch, people whom the entire house had longed for, to transport their aspirations to the wonderland. Before she got the spot of Public Relations Officer, Texas-based actress Edith Pikwa had already engaged in an image-marketing course for her group and does not find her job description strange. To the 2014 Golden Icons Movie Academy Awards (GIAMMA) nominee, Cameroonian actors deserve more exposure than has been the case and she was more inspired to do it now than ever. Meantime, Nathalie Bih who got the Treasurer position has been a NAGCAM-USA addict, always poised to contribute to the development of the group. But like mentioned in an earlier report, Terence N. Limona, elected unopposed to the post of NAGCAM-USA president, is film syndicate by blood and bone. He has traversed every moment, thick and thin, within the organization with relentless commitment and it's only logical that he should pursue the course to fruition. Soon after Saturday's election, TIPTOPSTARS contacted the new NAGCAM-USA boss. From his Houston-Texas abort, Limona spoke with Editor Ernest Kanjo. Excerpts!

Ernest Kanjo (EK): What was your immediate reaction when you were pronounced President of the Cameroon Actors' Guild – USA?

Terence N. Limona (TNL): I was humbled, and I hope my work will meet their expectations of members of the guild.

EK: Three other ladies of the guild were voted, making your bureau which is now a predominantly female one with you as the lone gentleman. Does that make you scared?

TNL: Scared? No! I'm rather inspired by that because it is quite easy to work with women. Beatrice Nwana, the Secretary General, Nathalie Bih, the Treasurer and the Public Relations officer, Edith Pikwa are very hard working and resourceful ladies who can be counted upon. As we speak, they have already started working and this is proof of the fact that women are serious workers. I'm quite satisfied with the team.

EK: What is the first thing you intend to do to carry the actors' movement forward?

TNL: The constitution is primordial. We will have to work on this document and fine-tune it to a generally acceptable level. This document will define our onward steps and without it, there is little we can do.



EK: Identifying Cameroonian actors living in the USA is certainly a herculean task, yet you need a database to start off with. Do you intend to handle this area and how soon?

TNL: We had already started working on indentifying Cameroonian actors who live and practice the art in this country. Each day, we get more contacts and try to reach and advise them to be part of the guild. Just give us a little more time to be able to assemble material and we would be inviting you soon to give you some statistics on that.

EK: Just like back home, Cameroonian actors in the USA have complained about the back seat they are made to occupy when they are cast alongside Nigerian or Ghanaian actors. Are you already nursing ideas on how to tackle this?

TNL: I'm an actor and have worked on several sets with our counterparts of other countries and even film cultures. Before I became the guild boss, I had had this issue on mind and my prayer has always been to have an opportunity to address it someday. Yes, we will look into this issue and ensure that Cameroonian actors are placed side-by-side with their counterparts of other countries in every production. Equality in every aspect is what we yearn for and I'm going to table my ideas for the entire house to look into. But the bottom line is that there'll be no more discrimination against our actors on mixed cast sets.

EK: Unlike in Cameroon, Cameroonian actors in the USA barely have time to practice because of usually tight schedules. This literally affects their output. Do you see this as an issue you may have to look into?

TNL: Oh sure! But first, I think nobody will ever have enough time – it did not happen yesterday, it is not today, it will not tomorrow. But, if we have chosen an activity as our passion and we passionately love it, then, we have to simply devote time for it. Excuses may not help us that much. I'm a go-getter and operate as such. Our actors need to devote time to acting and not succumb to other interferences.

EK: You are taking up the lead position of the NAGCAM-USA at a time many current members are not active and many more have decided not to belong, at least for now. You definitely have a huge task to that effect?

TNL: I would be joking if I say the task isn't huge Ernest! It definitely is! Getting members adhere is a major challenge. Perhaps, the best way to go about it is to make the guild a place to like, a place to find comfort and a place to find benefits. I have all of these in mind and hope that my reforms will be so soothing and attractive for any actor to afford to miss. God willing, we will make the guild a home for everyone.

EK: What kind of relationship do you envisage to have with the mother group in Cameroon – have you spoken with Kesha Kena Emmanuel yet?

TNL: It will a relationship of understanding and vision. It will be a relationship of exchange of ideas and support for each other. We will work in constant collaboration and make sure we are on the same page at every given moment. I see a one and united NAGCAM. We just took office and will have to do a lot of communication. So far, I and Kesha Kena Emmanuel, the new President of NAGCAM have just been sending messages of congratulations to each other. We will eventually create a forum to talk at length and lay the groundwork.

EK: Terence Limona is known to have worked a great deal with Nigerian actors and filmmakers. How do you hope to use this relationship to the benefit of your guild?

TNL: For now, my focus is Cameroonian actors. My task is to lead the group in building itself. Cameroonian actors need to be branded. Without any complex, we have brilliant actors who are capable of pulling the strings. So, we are on our home work now. Eventually, I may use my relationship with some of the Nigerian actor friends I have for some experience sharing motive, but for now, my focus is Cameroonian actors.

EK: Registration of members is definitely a problem you are inheriting from your predecessors. Any plans to tackle this?

TNL: Yes! The answer is simple and I have said it earlier. Work, work and work! From the results of hard work, actors will not only belong, but will belong by actually registering. I'm confident that problem will be solved.
EK: Thank you Terence for talking to TIPTOPSTARS
TNL: It's my pleasure Ernest! We are open, get to us at anytime if you need information.