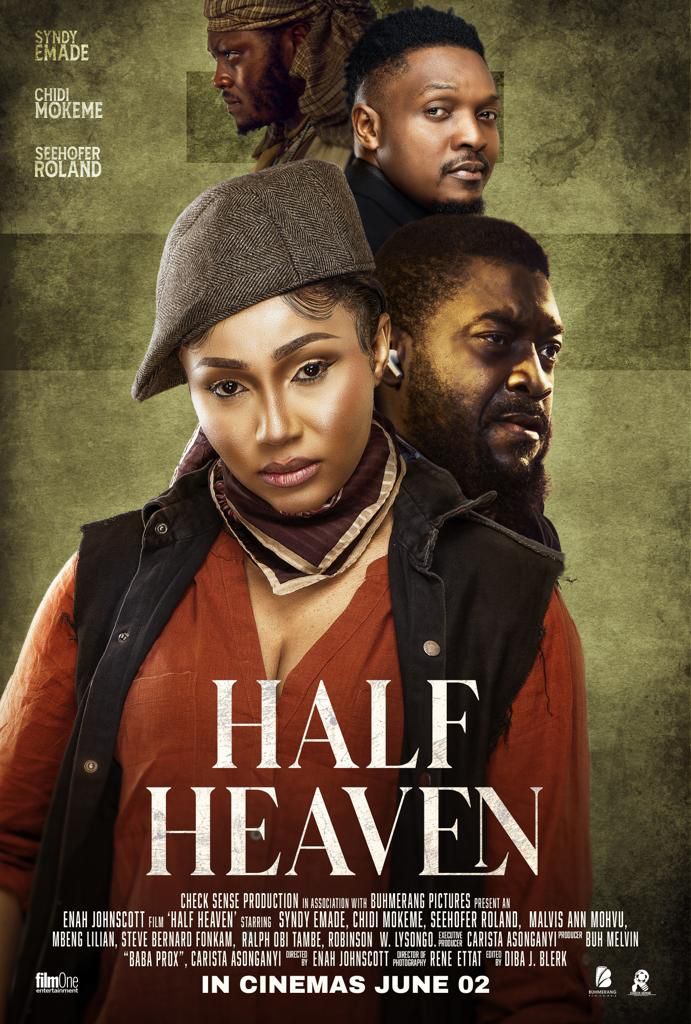 Cameroon, get ready for a cinematic experience like no other! Half Heaven, the highly anticipated movie from the studios of Checksense Production in association with Buhmerang Pictures, is finally coming to a theater near you on June 2nd, 2023.
This star-studded film boasts an incredible cast, including award-winning performances from Syndy Emade, Chidi Mokeme, Seehefer Roland, Malvis Anne, Mbeng Lilian and many more. Directed by Enah Johnscott, director of the Fisherman's Diary.
Don't miss your chance to see these talented actors light up the big screen with their unforgettable performances.
Douala at Genesis Cinema at Douala Grand Mall and Buea
Tickets available at 3,000 frs. To reserve your seats,
contact 650211482 or 677645107
and be among the first to experience the excitement of Half Heaven on the silver screen.
"Half Heaven" distributed by FilmOne Entertainment