One of Nollywood's most celebrated and dedicated actors, Clem Ohameze has warned that Cameroon may lose control of its film market to Nigeria if producers/filmmakers fail to make adequate use of the country's potentials in this sector. Acknowledging that Cameroon is endowed with a lot of talented actors and filmmakers, the frontline Nigerian actor feared that these human resources may end up being wasted, should the pace of the industry's growth remains slow.

Clem was speaking to Afrikka Radio's African Cocktail from Buea, Cameroon, where he has been on a professional visit for the past couple of days. According to the movie guru, Nigeria is planning to get into Cameroon and take over the market. "They'll use Cameroonian talents, but it would end up a Nigerian thing," Clem conjectured. Cameroon had better acted fast by nurturing these men and women, the Nigerian, himself a talented actor warned.

Clem Ohameze has been filming Anurin Nwenembom's Nightfall (Tombee de la Nuit – in French), produced by Nkanya Nkwai. The movie which is being shot on locations in Buea, regional headquarters of the South West in Cameroon, reports say, is a story that revolves around life in the underworld, blackmail and politics. Also starring in the movie are Jeffery Epule, Ivan Namme, Otia Vitalis, Arthor Iyok and others.

Meantime, Clem Ohameze who is on his maiden visit to Cameroon has said he will return to the country soon to film his own movie. "The movie will feature Cameroonians, Nigerians and Ugandans," he announced.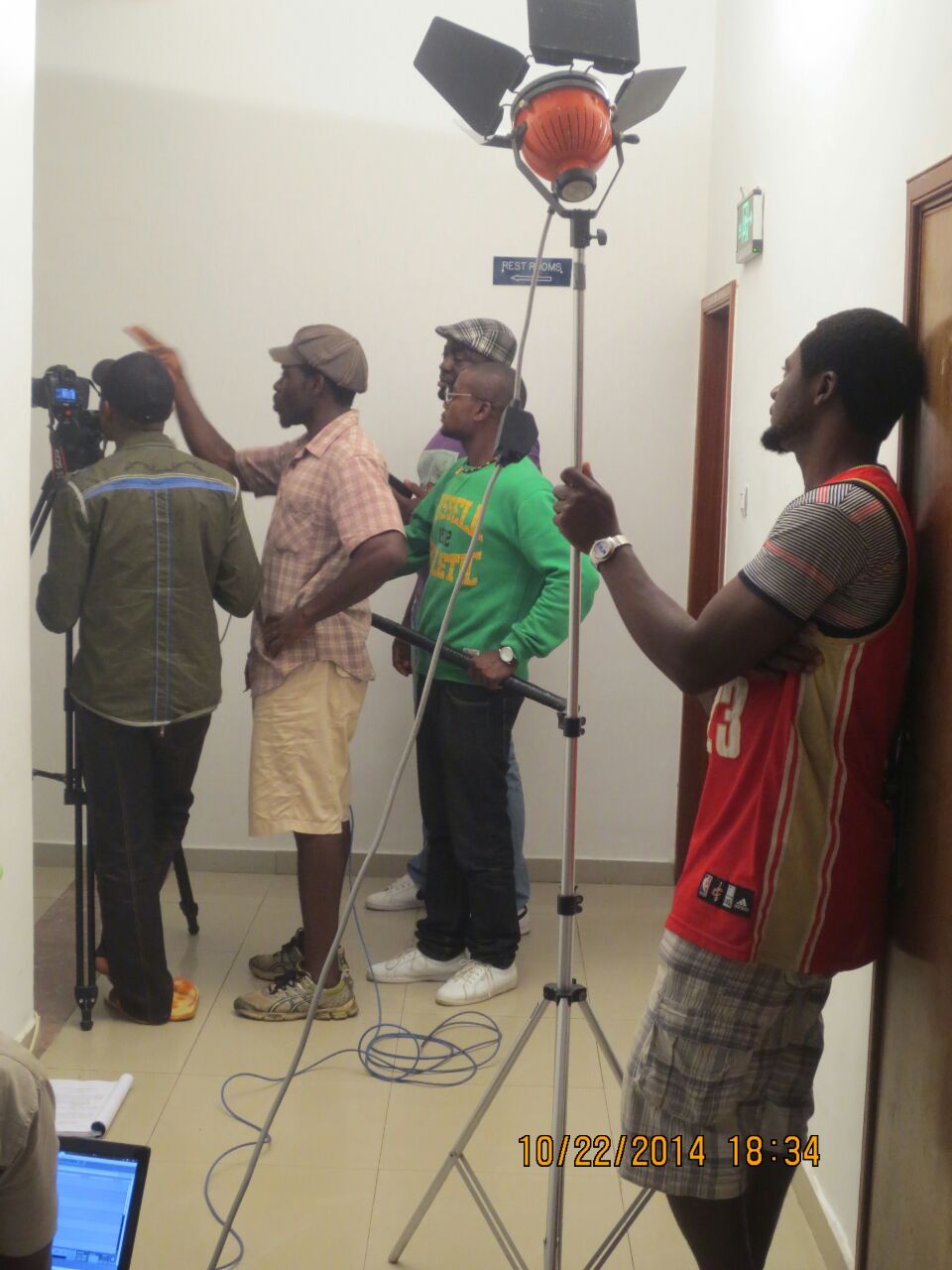 Before Clem, several other Nollywood movie icons have been to Cameroon for the same reason. Some of them are Patience Ozokwo aka Mama G,Olu Jacobs, Zack Orji, Clarion Chukwura, Jim Iyke, Emeka Ike, Tonto Dikeh, Joyce Kalu, Uche Jombo, Charles Awurum, Van Vicker, John Dumelo, etc.

Collaboration between Cameroon and Nigeria picked up in 2003 with Peace Offering, a Splash Network production starring Patience Ozokwo. In 2005, Fred Amata's Before the Sunrise, produced by Agbor Gilbert held Cameroon spellbound, just like The Blues Kingdom in 2007 by the same producer. Other Cameroon-Nigeria joint-cast productions have been Land of Shadows, Blood and Wine, Pink Poison, Far, Decoded, Royal Destiny, etc.