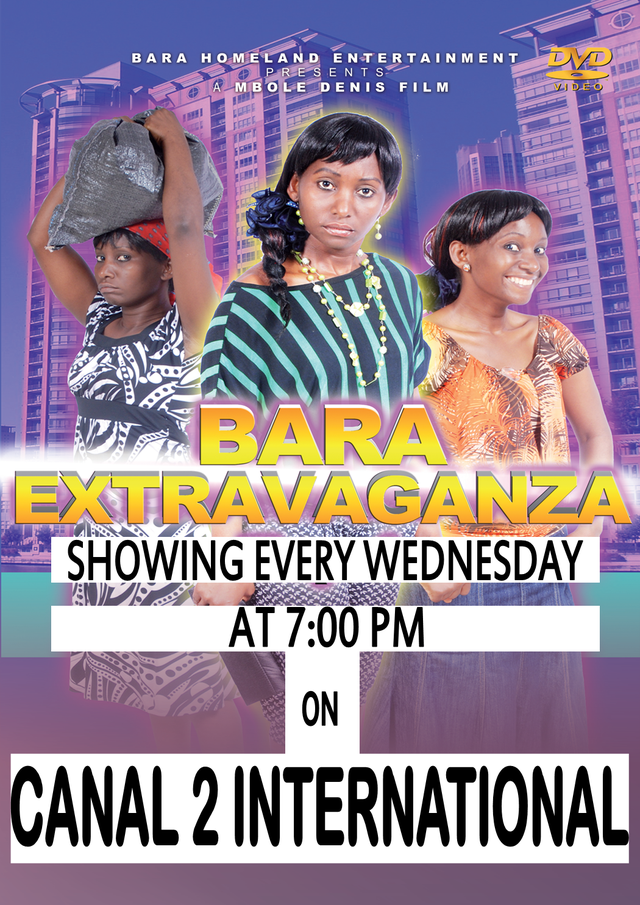 When TIPTOPSTARS contacted a fervent viewer of Cameroonian movies to find out what she thought about Bara Extravaganza, she was positive. "The first two episodes I've watched tell me the series is one every TV viewer in this country should go for," she told us. "It's quite promising and I'm convinced Bara Extravaganza will turn out to be one of those Latin American series we were fond of savouring some years back on national television," Chantal said insistently.

As we write, programme schedulers on Cameroon's leading TV channel, Canal 2 International are bracing to slot in episode 4 of the latest Cameroonian telefilm that comes up this Wednesday at 7pm Cameroon time (+1 GMT)

Shot in 22 episodes so far, Bara Extravaganza explores themes such greed, corruption, envy, love, etc. "These are some of the social vices common in the day-to-day lives of Cameroonians in particular and Africans in general," executive producer Irine Bara told us. "We hope the lessons drawn from this series will have a tremendous impact on our society," she said further.

According to the executive producer of Bara Extravaganza, the series is packaged in such a way that serious issues are comically presented. This means that prominent actors such as Irine Bara, Nchifor Valery, Adel Dikana, Kesha Kena, Ruth Nkwenti and others went an extra mile to make the production a great one.

With Pamela Ndukong (also doubling as actor in the series) as producer , Bara Extravaganza is a Bara Homeland Entertainment (Bahome) production, edited by Achille Brice and directed by Mbole Denis.



For more information on this series, contact

77.59.21.19 / 73.01.25.45 / 22.09.97.65

Email: This e-mail address is being protected from spambots. You need JavaScript enabled to view it

Facebook: Irine Bara

Website: www.irinebara.blogspot.com