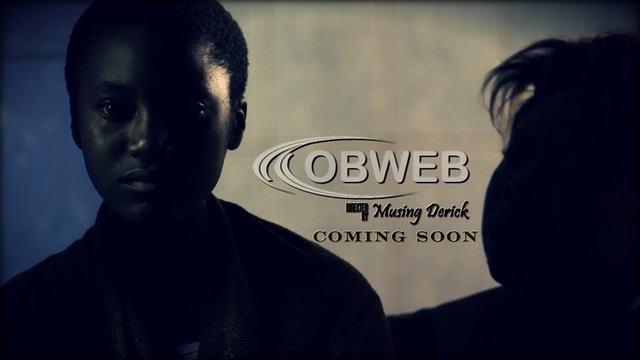 Come February 2014, the Cameroonian film industry will be one movie richer. Cobweb, a film directed by Musing Derick is in gestation. Producers of the up-coming movie say Cobweb will not be a film to miss. "Not only is the story well written, its filming and post-production was meticulously done with the utter satisfaction of potential viewers in mind," Musing Derick explained to TIPTOPSTARS.

Cobweb, a movie with a thought-provoking theme condemns hypocrisy within the Church. In the story, Pauline strives to purify the church that has been tarnished by the wicked and shameless brethren. She is accompanied by Pastor Jonathan thinks Pauline's vision is a good one, but the former is not aware that tough times lie ahead. Her eventual murder is carefully planned but can the innocent die for a just course? Find out the answer in the rest of the story written by Musing Derick.

The 120-minutes long film whose author and producer Elizabeth Angu has been prominent in the sector, is blessed with some of the best cast and crew members Cameroon prides itself of, at least for now. With Yibain Emile-Aime Chah aka Ancestor (best D.O.P – Cam Movies Merit Awards, CMMA II) on the camera, the images of the movie will definitely be nothing else but superb. Also note that when award-winning Anurin Nwunembom and Alasambom Nyintchou coach actors (made up by Bobo Leennox and Duke Alman) in a production, it turns out to be a must-watch.

Starring in Cobweb, shot a couple of weeks ago in Bamenda (with Nsuh George and Amandi Alfred as Location Manager and Product ion Manager respectively) are Solange Yijika, Kome Epulle Jeffrey, Libota Macdonald, Quinta Eyongashu, Vugah Samson, Neba Godwill, Anurine Nwunembom, Otia Vitalis, Kelly Ade, Pa Mbille and Remy Adams. These actors were dressed up by Azenwi Ngwinwi.