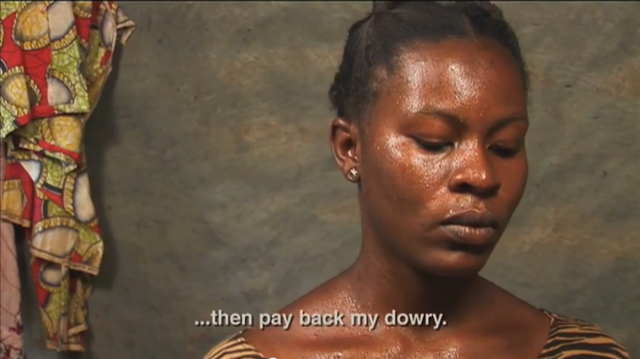 The media in Cameroon has come under huge criticism for paying little or no attention to the visit of one of the country's most celebrated actresses, at least within the last 10 months to the United Kingdom. Mbufung Seikeh is guest star at the Ireland premiere of Ninah's Dowry, the movie that has projected her to higher heights of late.

Reacting to this blackout via the Cameroon Film Industry, CFI facebook group, citizens blamed the Cameroonian media for what they described as a strange, yet unfair attitude towards an illustrious daughter. "If Mfugung Seikeh was a Ghanaian or Nigerian, her country's media would be giving her a red-carpet treatment," an extract from one of the reactions strongly challenged. This was simply insinuating that the Cameroonian media are slow at reporting their own stories, let alone projecting their own stars.

The citizens, some of them doubling as filmmakers and actors complained bitterly about the media lackluster attitude, especially towards actors who by all means deserve exposure. "If the national media do not promote them, who will know about these actors?" a comment questioned rhetorically. The same commentator feared that actors may stop working hard should this feet-dragging posture of the Cameroonian press persist.

The said media blackout on the actress who stars in the multiple award-winning Ninah's Dowry has provoked another debate on the not-so-warm relationship between the Cameroonian media and the country's film industry. According to citizens, the media hardly report about Cameroonian movies and by so doing, they are neither helping ordinary Cameroonians to know more about their own products nor filmmakers to reap fruits from the art they have chosen to practice.

The Cameroonian media is generally known to devote very little space (print) or airtime (electronic – radio/TV) to culture/entertainment-related stories. Even when they do, such stories rarely appear in the headlines.

On their part, news outfits have blamed owners of entertainment products for not being proactive enough vis-ŕ-vis the media. "They would prefer to give pride of place to facebook, than let us announce their events first. So, when information has been place at the disposal of everyone on social network, what else do they expect us to do," a Yaounde-based newspaper publisher reacted. "The problem also stems from Cameroonians who have stubbornly refused to love and consume Cameroonian movies. The little publicity the media have done on Cameroonian movies has not caused people to watch the movies and that discourages the media who need a market and audience as well," he argued further.

Joining the online debate, an entertainment reporter simply proposed that it was going to be a step forward for actors in both sectors to come together and sort common working grounds. He wrote: "My suggestion - the CFI can eventually plan a "rencontre" (meeting or whatever) with any media association, be it UCJ, CAMASEJ or the Cameroon Culture Journalists Association. From there, both groups can decide to organize successive workshops and see how they can work together. The German cultural centre, Geothe-Institute in Yaounde would be glad to provide technical support. »

However, some media outlets including CRTV's FM 105 in Douala have given prominence the UK visit of the movie heroine. In a radio conversation with Beyhia Leonard, entertainment promoter Diamond Ebs Esoh, the brain behind the project confirmed the actress will be arriving in the UK and would be given a heroic welcome. « The Cameroonian community in Ireland is planning a very very amazing reception for her, » he told FM 105.

Meantime, Mbufung Seikeh will have her red-carpet reception this Friday in Dublin, Ireland where Ninah's Dowry will be projected. It will be the first time the leading actres will be watching the entire film since it kick off its award-harvesting spree. The current best film in Africa, Ninah's Dowry is produced and directed by Los Angeles-based Cameroonian filmmaker Victor Viyuoh, also starring Anurin Nwenembom.