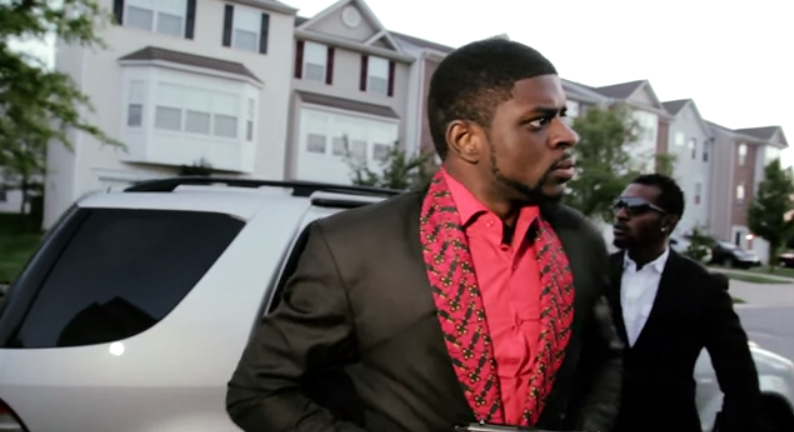 Anxiety has gripped movie lovers, at least those whose presence on social network is common. Reason: The publication of the official trailer of Retaliation. The publication of the trailer has not left any one indifferent. "I cannot wait to watch the movie. From what I see, it is going to be an exciting film, full of suspense," a Cameroonian living in Columbus, Ohio told this reporter, few hours after the trailer went online. Retaliation is the much awaited Cameroonian movie, which the producer Kang Quintus talked about on African Cocktail (a radio show run by Ernest Kanjo on Afrikka Radio) two weeks ago.

Speaking with TIPTOPSTARS soon after the release of the trailer, producer Kang Quintus told us that he was pleased it had gone viral on social network in no time, but insisted he was more concerned with the comments. "I expect filmmakers particularly to make a critique of the job we did. With that, we can improve and offer the best to our audience," Kang said with much humility.

Final touches are being made on the movie which will be released not long from now. According to producer Kang Quintus who doubles as writer of the story, plans are underway to have Retaliation launched in some States in the US including Minnesota, Texas, Maryland, Boston and Ohio once it is released.

Shot on locations in Maryland and Washington DC, Retaliation is directed by VIS3K with Kem Bumbara as assistant director. Kang Vanesia is the executive producer of the must-watch movie starring Kang Quintus, Pridine Bih, Claudio Oben, Mairo Sanda, H Croxx, Seraphine Fon, Nelson Kime, Ryan Atem, Bless Brown, Clara Fernaldo and Fatty Keita. These actors introduced Jia Tanyi, Felicia S. and Prince Eric with the guest appearance of Terence Fomunung. Elvis Efamba (D.O.P in the project) is said to have displayed his filming prowess in the up-coming movie.