Thursday, 21 March 2013 12:15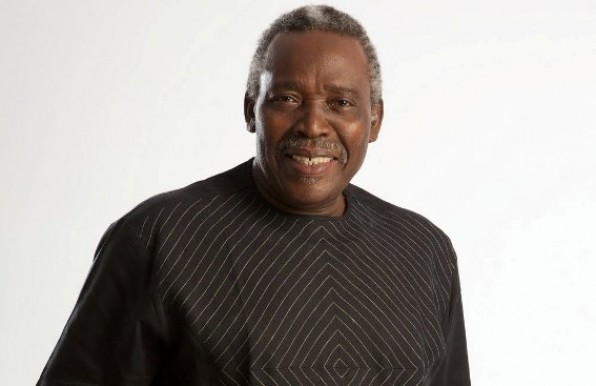 Describe it as breaking news – you won't be wrong! One of the frontline Nollywood actors Olu Jacobs is expected in Cameroon in the next couple of days. The actor par excellence will be in the country to take one of the lead roles in U-Turn, a movie to be produced and directed by Ashu Agbe. Olu Jacobs will be accompanied by Sam Uche Anyamele, another rising star in the Nigerian film industry.

"The choice of veteran Olu Jacobs and the dynamic up-and-coming Sam Uche Anyamele is a move which seeks to give the U-Turn an international exposure," said Egbe, when TIPTOPSTARS contacted the film maker. The producer/director explained further: "It is also meant to give Cameroonian actors and crew members the opportunity to work with an acclaimed actor whose experience may be a lesson to aspirants in performing arts."

Shooting of the said movie kicks off in the second week of April on locations in Douala in the Littoral region and Fako Division in the South West region. "We'll be on set for six days," Egbe revealed.

Known for his brilliance in acting, the veteran Olu Jacobs first came to Cameroon late 2004 to star in Before the Sunrise, an Agbor Gilbert Ebot production. The film was premiered in 2005. Many more of his colleagues have been streaming into Cameroon to do projects since then. Just before his second coming, Dakore Egbuson (with whom Olu Jacobs starred in Before the Sunrise nine years ago) came shooting Pink Poison Reloaded, directed by Ikechwuku Onyeka and co-produced by AGE Production and Cradle Rocks Productions Int'l, CRPI.

Meantime, Ashu Egbe will be in his fourth major production after When the Heart Says Yes in 2009 and In It Together in 2011. He had earlier, in 1990, produced Blood Disorder Not Disease, a docudrama that won a World Health Organization, WHO award during the first edition of the URTNA African Film and Television Festival in Nairobi in 1994. The film which was shot in the UK was projected on 18 African national TV stations.


Last Updated on Thursday, 21 March 2013 12:25