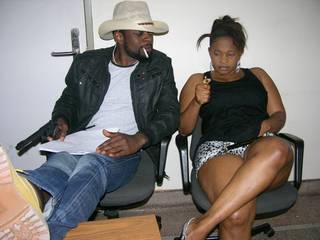 She now sells like hot cake. This description is undoubtedly the most appropriate of USA-based Cameroonian actress Mairo Sanda who virtually spends more time on movie sets now than at her Atlanta abort. Hardly had she rounded off her catch-up scenes in Kang Quintus' Critical Point than the movie diva was cajoled into Ultimate Encounter, yet another production by the same producer/director. Mairo had initially been flown to Belgium to star in Simon Timah's Confused Bachelor.


"I accepted to do Ultimate Encounter for two reasons – first, the script was professionally written with an exciting story that calls for serious action. It is my kind of story and would love to do it any time, any day. Secondly, I admire the talent of its director, Kang Quintus, having work with him in the two previous productions, Confused Bachelor and Critical Point," Mairo told TIPTOPSTARS upon her return to the USA after several weeks in Belgium. "So, when Kang cornered me for Ultimate Encounter, I readily accepted and was prepared to give in my best, just like I had done for the others," she went on.

For three days, the actress unraveled her acting skills, impersonating the female gangster in a way that would be difficult to separate set character from true-life hardened criminal. "In the process, I transact fake bills of Laden in exchange for money," she explained her role of antagonist Queen further. This performance, like in the past caught the attention of Mairo's director and crew member. She told us this: "I even earned a post set performance gift from my director, in appreciation of what I did."

Playing the role of a female gangster is usually not chocolate, especially for the 1.53-tall actress who doesn't do that so often. But as a gifted actress, Mairo quickly fits into it and before you know, the deal is sealed. "It was challenge though, but got into the acting part of me and brought it out. At the end of the day, it flowed and I think I enjoyed it so much," she said.

To the actress/producer (co-produced Troubled Kingdom with Fred Kenyati), the role in she played in Ultimate Encounter was heavier than the one she did in Critical Point. "I liked Critical Point but I would say I had a more challenging task in Ultimate Encounter," she revealed. This was however lessened by my co-actors whose performance I would applaud.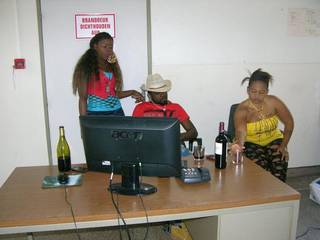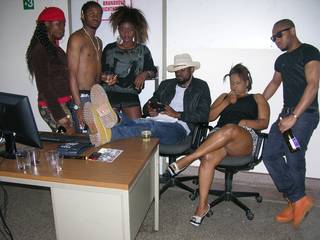 Now back to the US, Mairo thinks her Belgium trip was quite fruitful, but would only have a better assessment of this when Ultimate Encounter and the other movies would have been released. "I have never had anxiety ahead of the release of a movie in which I featured like what is happening now. I can't wait to watch these movies," said the prolific actress.

Mairo who has lived in the US for 15 years has featured in several movies including On the Brim, The Brothers, Coming from Africa, American Wahala, Nancy and Nina The General's Son (Cameroonian movies), Stolen, American Boi Boi (Nollywood movies), Mama's Boy, Mother's Prayer Atl (Ghanaian movies).