Thursday, 10 May 2012 00:09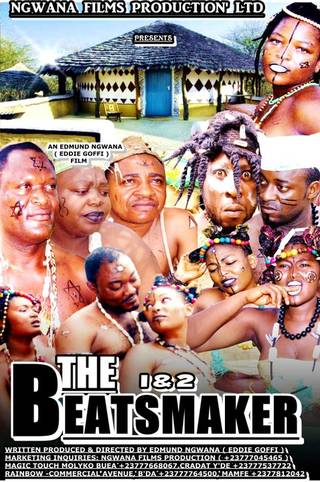 The marketing of Cameroonian movies, for quite some time a vexing difficulty may soon cease to be a major problem within the country's film industry. There are indications that Cameroonian movie consumers are beginning to go beyond just loving to watch their stories translated into film, but are now paying for doing that. In short, they are gradually inculcating the habit of buying home-made movies.

A recent case to support this assertion is Beatsmaker, a movie produced in Kumba. The Films Production movie, according to reports reaching us is selling like hot cake. "We've already sold 7000 copies of the movie in just one month," Eddie Goffi, producer of Beatsmaker reported to TIPTOPSTARS. On the line to Kumba, the film producer also told us he had since covered the cost of production of the film, thanks to the high sales. "We are fast running out of stock," he announced further.

According to Eddie Goffi, Bamenda has so far thrown the heaviest weight behind the project with the biggest sales happening there. He told us that a door-to-door sales has also been a smart marketing strategy he and his team have embarked on. "When we done with Cameroon, we will take on the Nigerian and Ghanaian markets," the producer revealed.

But what can easily explain such rapid circulation and interest shown in Beatsmaker by consumers? "First, the story is properly told cinematographically," Eddie Goffi said. He went on: "The actors did a great job. Last but most important, the sound and image quality of the production is something to write home about. We handled this aspect so meticulously because we needed a comfortable marketing of the product. Luckily, Cameroonians have reacted positively to that by buying." He reported that viewers have been calling back to request for the second part of Beatsmaker.

Eddie Goffi and Ngwana Films Production have a target 20,000 copies to be dropped into homes. Get your own copy now!






Last Updated on Thursday, 10 May 2012 00:40