Sunday, 22 April 2012 01:39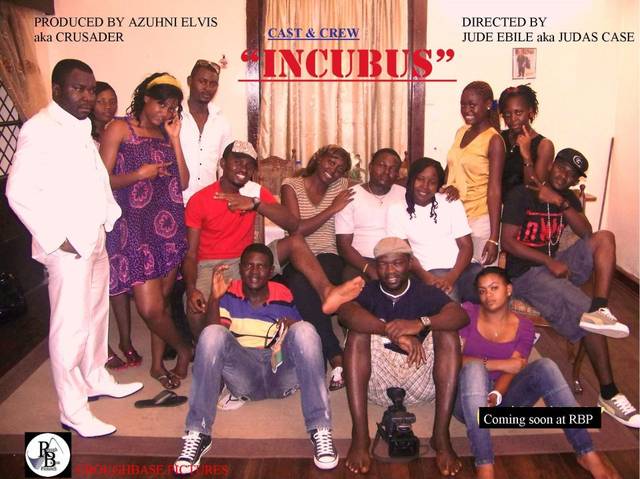 Cameroon is bracing up to give a hilarious welcome to yet another movie. Incubus, emerging from the incubator on May 1 will join the cue of Cameroonian movies lined up since January, making 2012 one of the most spectacularly quantity-rich years in the country's film production history.

Shot in Limbe just a couple of weeks ago, Incubus is a Roughbase Pictures production coming at the time the film company is set to serve Cameroon, Africa and the world with the best images one can imagine.

The author, Elvis Azuhni aka Crusader takes his audience on a ride into the supernatural world, highlighting the presence of evil spirits existing in the waters. This is brought to light by four university students who in spite of being told about this, remain skeptical and want to venture into the sea. What they experience is what Incubus offers in the carefully crafted piece in which the power of God Almighty reigns supreme at the end of the day. But like the author tells us, Incubus is all about a nightmare cinematographically and cinematically packaged to suit the must-watch story.

According to Incubus' director Jude Ebile alias Judas Case who doubles as Roughbase Pictures CEO, his company will be organizing a press conference on April 30, 2012 to discuss the movie's eventual entry into the film market. The said encounter with journalists will take place at Buea's Hotel Residence Carlos situated in Muea, venue for most film-related activities in the South West region of Cameroon.

Starring in Incubus among others is Nchifor Valery, 2011 ZAFAA award laureate and nominee for the Cameroon Entertainment Award, CEA, coming up in July in the United States of America.






Last Updated on Sunday, 22 April 2012 23:40