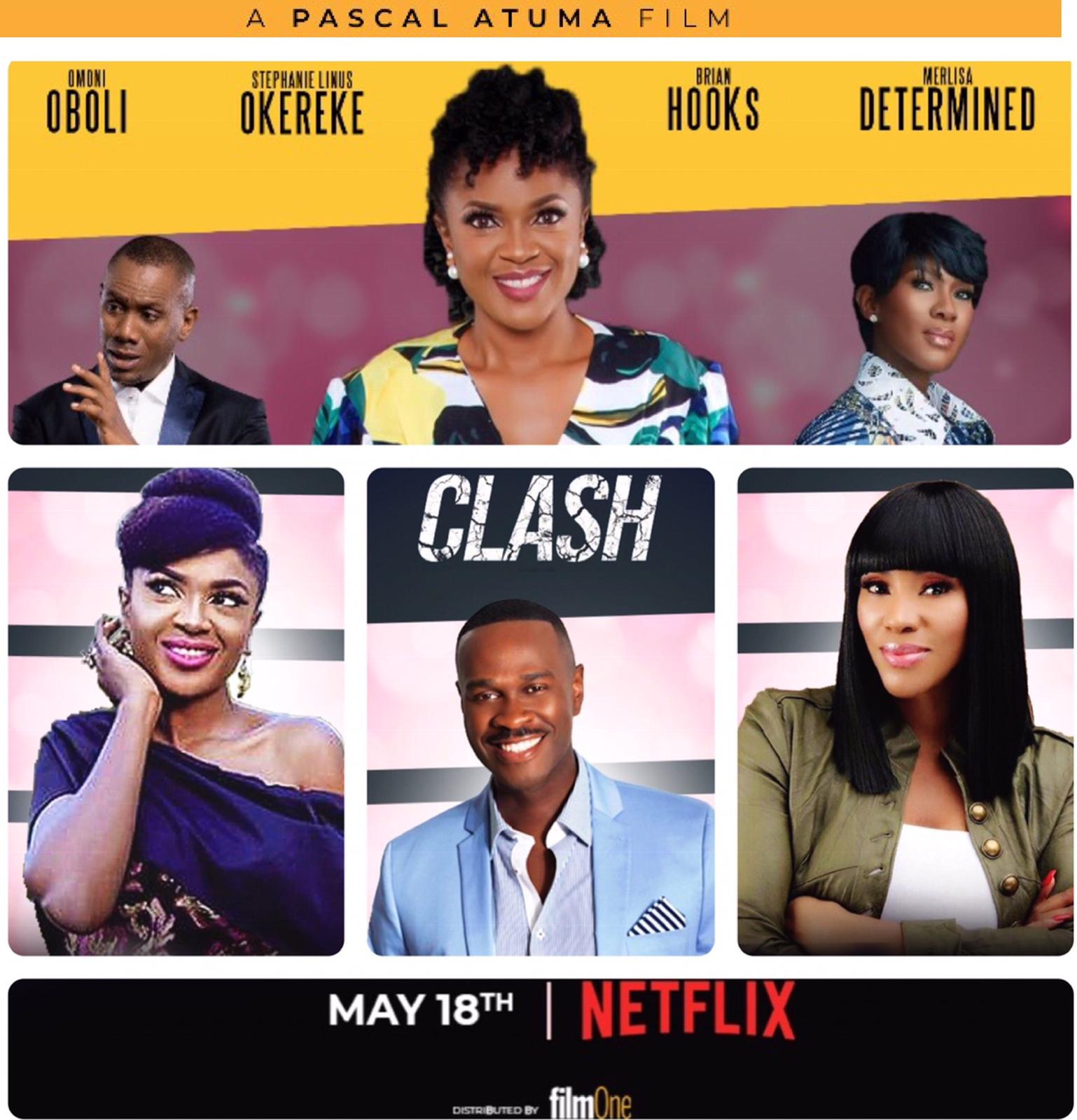 When CLASH will start streaming on Netflix from Tuesday, May 18 this year, lovers of Merlisa Determined's works, and fans of the actress would surely present yet another reason they should be visiting the already-established film platform. "After watching the movie's trailer sometime last year, I have been very anxious to watch the entire story and would be happier to do so on Netflix," Dibane, a Cameroonian fan of the international actress, told TIPTOPSTARS. "I can't wait to watch Merlisa on Netflix, I just can't wait," she expressed her wish further.

CLASH is a Nigerian story, shot in Nigeria and Canada for two renowned Canada-based production outfits - Diamond Pictures, Inc, and Feva TV/Wells Feva Production. It recounts the experience of a Nigerian immigrant in Canada, a story whose sense can only be made upon watching.



As a way of involving audience from various backgrounds, producers of CLASH sought for an international cast, amongst whom are Hollywood's Brian Hooks, Nollywood's Omoni Oboli and Stephanie Linus, Merlisa Determined (Caribbean actress and United Nations ambassador), and Canadian Dashawn Francis. "We intended to appease the taste of the global audience in this project," producers of the movie have pointed out.

When produced by Ola George, Warren Beatty and Pascal Atuma (also director of the movie) with a cast as carefully picked as the one in CLASH, you cannot afford to miss the movie. CLASH is distributed by Film One Entertainment.