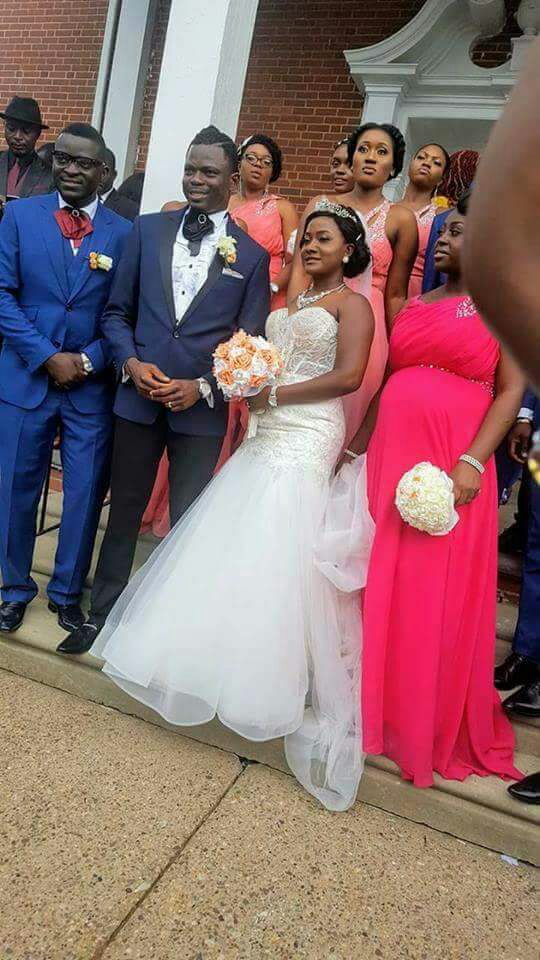 The one thing no one would have doubted about his wedding was the presence of beautiful music. Prior to the nuptial knot show, his fervent fans, friends and persons who have consumed his works in the past, had conjectured that Alexis E.'s humblest gift to his bride and guests to what turned out to be a classic wedding event, was going to be soul-searching music – the kind of works that have become the gospel music artist's hallmark. Indeed, it came to past.

This time, the targeted beneficiary of what author of Miracle (Alexis' 2016 album lead track) knows best, was the queen of the day – Ajebe Dione Marie-Terese, the beautiful bride who as from Saturday, June 17, 2017, became the spouse of the frontline gospel music artist.

In the first of the two latest tracks, purposely composed for his wife, the Music Man (as the USA-based Cameroonian singer is fondly called) paid tribute to his father in heaven for changing his life. As Alexis, clad in immaculate white agbada (traditional attire common of the people of the northern regions of Cameroon and Nigeria) danced his lovely spouse along into the celebration hall, for the traditional entry, the artist reminded his audience in Jehovah Oh Yeh that the same God who has done it to him, is the same who would do it to them. The sweetness in the message and melody attracted more wedding guests to the floor as they rained bank notes on the latest couple in town.

As if that was not enough, Marie-Terese, the wife of the Music Man got the second spoiling, this time, with a love track that whipped even those it was not meant for, off their feet. As the artist performed Marie-T, the said track, Alexis sang words of love into his gorgeously dressed bride's ears. He recounted the story of how his life has changed, thanks to his golden gift from God. "My life will never be the same again," the singer chanted. And added: "He who finds a wife, finds a good thing."

In the captivating zouk masterpiece, Alexis E confessed to Marie-T (as Ajebe Dione is affectionately called in the love song), that he was so happy to be her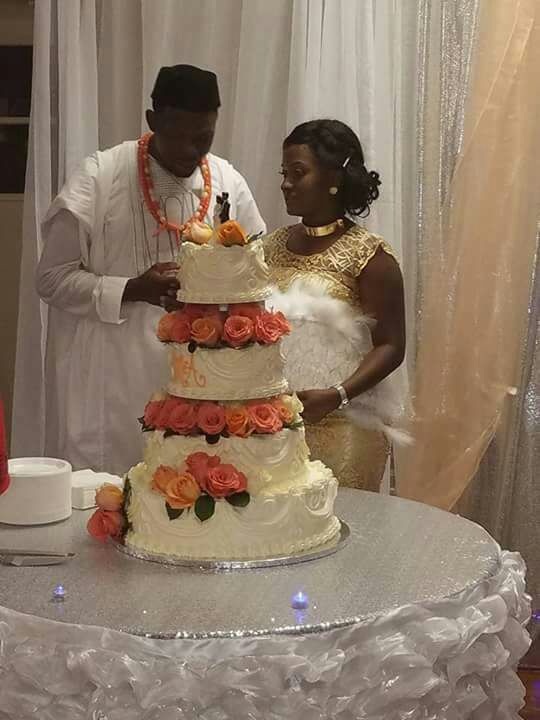 husband. The bride who at this point could not resist the palatability of this fantastic piece of a wedding gift was up dancing to tune of a track she was savoring for the first time.

The sight of the heart-to-heart song performance in honour of a bride plus the flare that usually characterizes the unique voice of the singer, quickly whipped emotions across the spines of whoever witnessed it, be they guests to the New Jersey event or viewers on facebook where Alexis' wedding was streamed live. "I couldn't help shedding tears of joy," a Minnesota fan of the gospel singer told TIPTOPSTARS. "Alexis is such a humble artist and I couldn't feel more proud of him – in fact, he is a blessing," she explained further.

The June 17 white and orange wedding of the popular, yet humble gospel music artist was an edifying package whose spectacular success was also largely thanks to Alexis' best man, Ntube McBright-Powell aka B1. The latter with whom Alexis virtually grew up played a salient role in the organization of the event, a specialty of the Bespontube Management outfit boss who doubles as a musician.

According to reports, the chief bridesmaid, Ekane Pearl and chairperson for the wedding, Danny Ndamukong, were wholly satisfied with the outcome.

Known for his wit in song composition, Alexis E has scores of beautifully crafted songs including Miracles, Finally, Dry Bones, Mega Things, It's Alright, What Shall I Give, Life and Everybody Hear This Song. He is observed to be endorsed with a very huge supply of inspiration and has the propensity to compose songs at the shortest notice.

His wedding came exactly nine months after the release of Miracle, his maiden gospel music album whose launching took place on September 16, 2016.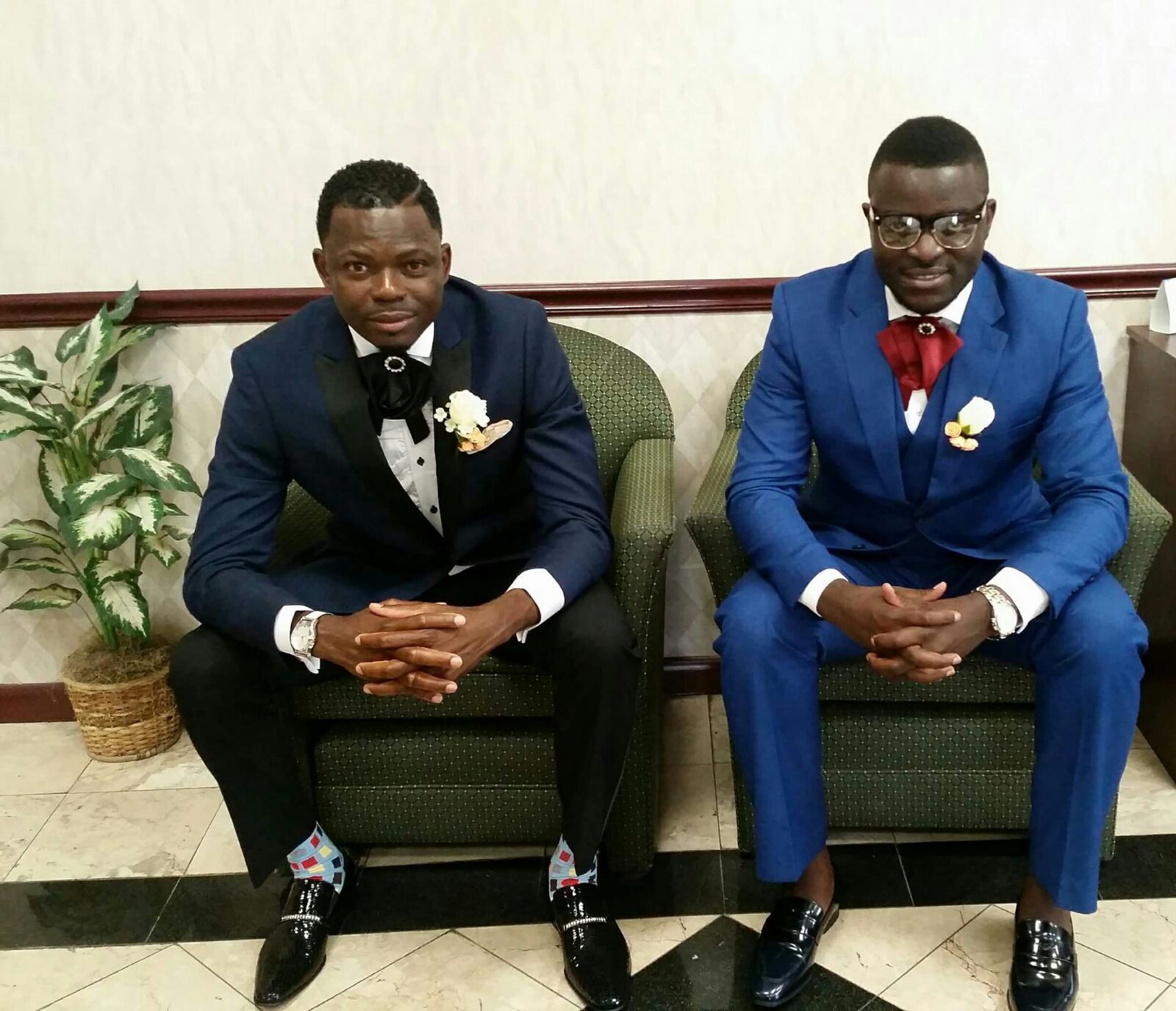 Last Updated on Sunday, 09 July 2017 15:22

In an upcoming 269-Seonds track anxiously awaited, Cameroonian gospel music artist, LIA, has explained why we undoubtedly become more strengthened, when we pick up born again status. Further enlightening TIPTOPSTARS on the message in Cos I'm Born Again, the singer holds that when we become born again, God lives in us and we begin to exhibit supernatural tendecies. "We are His representation and representatives. When we sing, He sings through us and we are excellent in the things we do," she admits.
According to the Canada-based gospel musician, the story in her new Single, produced by Rad, is a reflection of her experience in faith. "It relates to my life's journey and how God turned my sorrows into honour and my weeping into singing," says the singer, who is also a minster of the Word and a journalist.
Even before Cos I'm Born Again is made public, LIA says she can be caught all the time chanting the soul-searching Single to herself. "This track strengthens my faith, especially when faced by trials," she reveals. And adds: "I refuse to see challenges but choose to see God's glory and power above everything else, so I can stay focused on the calling entrusted to me."
Apart from English which takes a larger portion of the neatly crafted piece of music, Cos I'm Born Again is also sung in Ibo, Yorubo (Nigerian mother tongues) and some Ghanaian mother tongues. "This is in a bid to exalt and spread the Word of God further," the artist explains.
Cos I'm Born Again whose video sees the light of day next week, will be comprised in LIA's maiden nine-track album expected in the coming months. Other songs on the album titled Arise are Never Stop, Champion, You Are The Reason, Amazing Grace, Unstoppable, I'm Healed, Hosanna and Trinity. It will be uploaded on CDbaby eventually and will be available on iTunes Spotify as well.
It should be recalled that LIA (Lum Irine Asanji otherwise Lord Is Able) released a Single last year. Trinity, the said track has enjoyed a soothing acclamation from its audience.
LIA will be on Apex 1 Radio (www.apex1radio.com) in the next couple of days for updates.
Last Updated on Saturday, 10 June 2017 13:15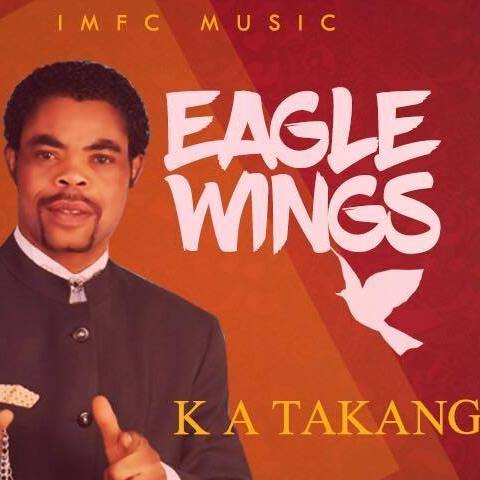 God's time is the best. Music might have been the channel through which he is designated to evangelize, but it had to come at God's appointed time. That time, certainly, is 2017, when Evangelist K. A Takang will emerge with his maiden gospel music album. The said album, Coat of Many Colours, sees the light of day by the end of the year.

However, a foretaste of Coat of Many Colours will be experienced as from Saturday, June 10, 2017, 12 noon, Belgium time, with the release of Eagle Wings, a single that will comprise the maiden album. "Eagle Wings is a prophetic revival praise song with a unique style," the Cameroonian-born servant of God told TIPTOPSTARS. The beautifully woven soul-searching piece of art is intended to leave an indelible impact on the lives of its consumers, regardless of where they come from and who or what they are. And as they savour the pleasure in Eagle Wings, the artist who doubles as spiritual leader of the Antwerp International Mission for Christ in Belgium continues to teach that His father in heaven controls every circumstances and it is by no chance that He has vested the music ministry in former.

The choice of June 10 to release Eagle Wings is not by chance. It is the birthday of the musician, an indication that God's time is always neatly and divinely planned.

Updates subsequently!


Last Updated on Friday, 09 June 2017 13:27

One man came to me and was so head-over-heels about me. He wanted to marry me and he told me how I would make him the happiest man on earth if it happened.

So, I asked him why he would be the happiest man on earth. He responded: "Ifaana, whenever you are on the microphone, I get uncontrollably thrilled." "Everyone else is," he added. He went
Last Updated on Wednesday, 12 April 2017 14:47