Even the most lucid things have become incomprehensible. What's funny appears stupid and makes no sense. The acrimony we live at the immediate time culled - out of what is going on in our society leaves no room in us for "entertainment". This puts some of us in the creative industry in a very difficult place. Some of us wish we didn't have to release and put forth what's meant for entertainment when the people are dealing with a critical issue that challenges their existence as a people. But to us the creative industry is what we depend and hope on to become anything else in life. We are not different from lawyers, teachers, farmers, doctors, engineers, journalists etc. Who have to do what is necessary not just to ensure the proper functioning of the society but ensure the continuance of the fabric of the society hence our (entertainers) subsistence. That is why you see us still doing entertainment at the immediate time.
A Good Time To Divorce is a story about a Chief Warrant Officer in retirement who refuses to accept divorce from his wife. It is family drama that addresses some of life's core values. This movie was filmed in May and June 2017 in Buea, Cameroon. The cast and crew are all Cameroonians except the Sound Engineer Jean Marc but he resides in Cameroon and is married to a Cameroonian.
The world premiere of the movie has been scheduled for Oklahoma on March 24 and Dallas on April 6. The movie is written and directed by Nkanya Nkwai but not without the support of Yibain Emile-Aime Chah Achille Brice Anurin Nwunembom aka Roots Art Tebo Njei Safindah Indah Wilston Muluh Mokom aka Kool Day Willston Fred Takum Godisz Fungwa Njonguo Kate Alenne Menget Ats Rapha Obi Tambe Palmer Ngale MbuaJean - Marc Cedot Prisca Edie. Glory Mukake Ivan Namme Nene Fembe Esther Bih Leo King Fritz Sonne Anim Lynno Lovert Frank Sire Yinyu Faithful Flourishing Clari Banz Cla Mayorchu official Calvino Wallang Mbang Joseph Song Njingu Jones and a host of others. The movie's costume was designed by Sharon Manka creative director of Sha Sha Designs.
The Executive Producers of the movie are Mr and Mrs Edie; Edie Boris and Nicol L Lami. This wonderful couple has an excellent performance in doing job and making sure we have the best possible outcome of the movie.
We humbly invite you to support us. Buy a ticket, even if you will be unavoidably absent. This is Cameroon Panther!
Tickets are available on this webpage – www.edieproductions-agttd.com

Any narrative that does not mention Gasha as one of the pioneers of the current phenomenal era of Cameroonian urban music would be wrong.
Her emergence almost seven years ago was a remarkable signal of what has become a successful music movement today. For one thing, Gasha is so distinguished, even when her genre is common amongst the artists of her generation. She gives it an additional touch that makes anything Gasha so cajoling. It is hard to tell if the artist, author of the timeless KHAKI MBERE, went on a sabbatical because her tracks have the propensity to stay with lovers of Gasha's music forever. But some feeling of the artist's absence for a while was gripping enough to entertain questions of her whereabouts. Did BACK TO LIFE, released over a fortnight ago answer that question? Even if it did, there are certainly more questions fans of the artist plus listeners of Apex 1 Radio would have loved to have responses to.
Gasha will be our guest on APEX SNAPSHOT on Apex 1 Radio – www.apex1radio.com this Sunday, March 4, 2018. The show which will be broadcast from Columbus, Ohio, USA begins at 12 noon eastern time (6pm in Buea). Produced by Marcel Adig and Ayo Akinuli aka AY, the show will be hosted by Ernest Kanjo, accompanied by Crystal Beauty of the Crystal Beauty Show. Award-winning Gasha (AFRIMMA 2014 Best Female Artist in Central Africa) hit the music road in 2012 and since then, has marched on to success with distinguished collaborations with frontline singers including Stanley Enow, Magasco, Nabil and Ugandan Eddy Kenzo.
Last Updated on Tuesday, 27 February 2018 22:03

Books, especially the ones whose stories address topical life's challenges, are only said to be successful, if their intended impact is felt. There is no other comforting satisfaction authors of such books could enjoy than achieving such an outcome. This thesis is certainly incubated in the mindset of Antoine Gnintedem, USA-based Cameroonian author of Doom, Gloom, And The Pursuit Of The Sun. Doom, Gloom, And The Pursuit Of The Sun is a new book which will officially see the light of day in the coming days. It is however on sale on www.amazon.com already.
Unlike other profit-oriented art projects, Gnintedem's Doom, Gloom, And The Pursuit For The Sun comes with a mind-blowing charity package which the author humbly considers as a contribution to the social development of his country, Africa and the world at large. According to the author who resides in Memphis, Tennessee, a portion of the proceeds from sales of the book will be donated to hospitals and organizations in Cameroon and the USA.
In February this year, the Doom, Gloom, And The Pursuit For The Sun Train will be making its first stop-over to deliver to the Mbengwi District Hospital in Momo Division of the North West region. "This will be followed by St Jude Children's Research Hospital in March 2018," a statement from the author reveals.
The Calvary Apostolic Faith Church, Louisville, Mississippi will be visited by the Doom, Gloom, And The Pursuit Of The Sun charity in April while the Catholic Church of the Nativity, Bartlett, Tennessee gets its turn the following month.
According to Gnintedem, schools are not left out of the Doom, Gloom, And The Pursuit Of The Sun charity plan. The statement from the author writes: "We shall be delivering to the Olympic Glory Bilingual Nursery and Primary School, Yaounde, Cameroon in June 2018." The first phase of the Doom, Gloom, And The Pursuit Of The Sun charity journey also has UNICEF USA in July, Alpha Kappa Alpha Sorority, INC Phi Lamda Omega Chapter in August 2018 and the Catholic Mission, Mbengwi in September. "We are currently working on more schedules which will be communicated as soon as they are ready," Gnintedem told TIPTOPSTARS.
Doom, Gloom, And The Pursuit Of The Sun could be procured on www.amazon.com. Antoine Gnintedem will be guest on Apex Snapshot on Apex 1 Radio (www.apex1radio.com) in the coming days.
Last Updated on Monday, 22 January 2018 13:02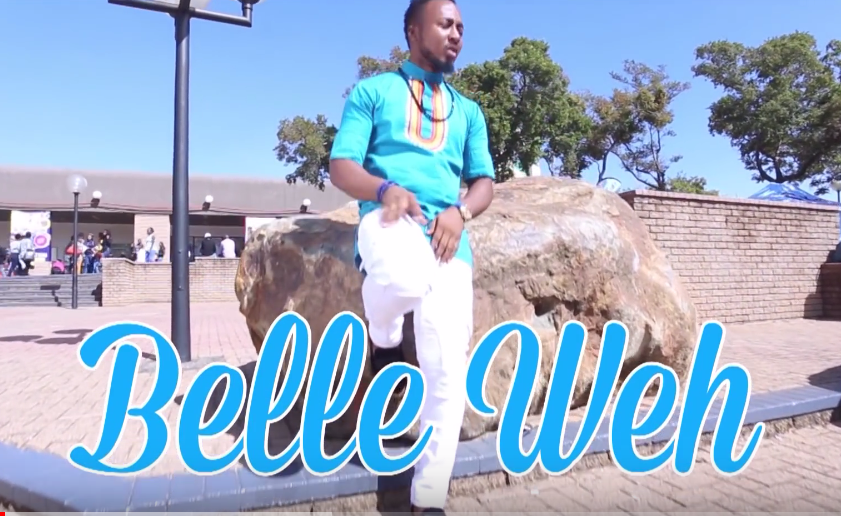 Prosper Menko is true to his art. He so loves his music time and puts it his all to make it fruitful. That explains why every piece of work he executes, comes along with the real meaning of music - melody, message, sound. These ingredients are very conspicuous in his latest single, "Belle Weh" whose video is shot in South Africa. Featuring Protek, "Belle Weh" is a display of colourful traditional beats, garments and dance. The gospel music artist is back after his previous release a couple of months ago and this time, the steam is even higher. Enjoy "Belle Weh" and spread the word!






Last Updated on Wednesday, 17 January 2018 08:04