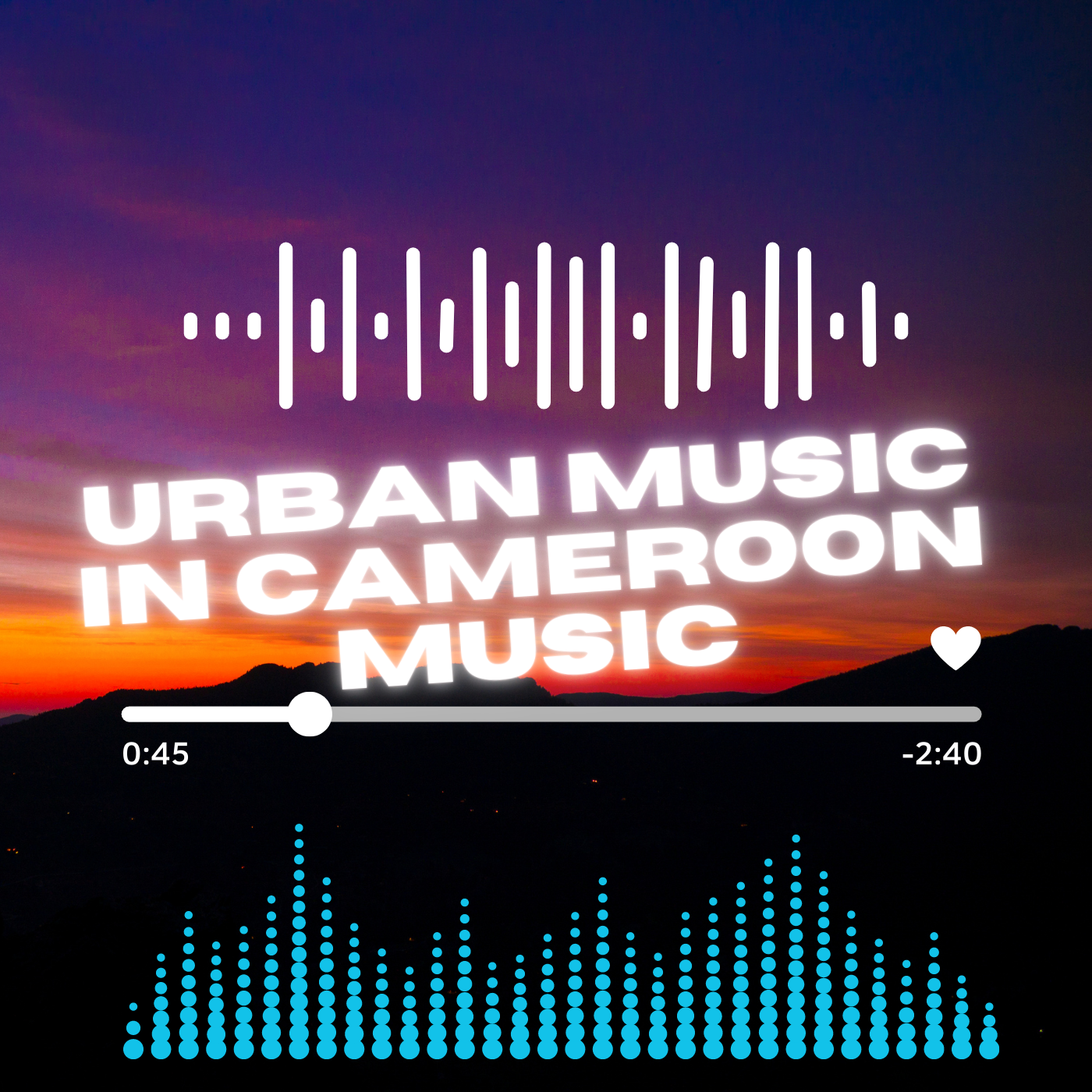 Urban music in Cameroon has come to stay, there is every indication about that. Its evolution has been a diverse and dynamic journey, shaped by the Cameroon's cultural influences and historical events. The country's music has evolved over the years to incorporate a wide range of styles and sounds.
One of the earliest forms of urban music in Cameroon was makossa, a popular dance style that emerged in the 1970s and was heavily influenced by Afrobeat and funk. Makossa was popularized by artists such as Manu Dibango and Ebanda Manfred. They blended traditional African rhythms with Western instrumentation and songwriting techniques.
As Cameroon's urban centers continued to grow and modernize in the 1980s and 1990s, new music styles began to emerge. One of the most popular was bikutsi, a high-energy dance style characterized by fast tempos and percussive rhythms. Bikutsi was popularized by artists such as Nkodo Sitony, Govinal Ndinga Essomba, Gilbrater Drakus, Roger Bekono, Sala Bekono and later K-Tino, Lady Ponce, Mani Bella, etc. Some artists such as Charlotte Dipanda and Lady Ponce have infused traditional bikutsi with elements of pop, R&B, and reggae.
In the 21st century, Cameroon's urban music scene has continued to evolve and diversify. Hip hop and rap have become increasingly popular, with artists like Jovi, Stanley Enow, Magasco, Tzy Panchak, Daphne, Mr. Leo, blending traditional African rhythms with modern beats and lyrics. Electronic dance music (EDM) has also gained a foothold, with artists like Numerica and Salatiel incorporating electronic elements into their music.
Just a few weeks ago, LiBianca (USA-based Cameroonian urban artist) shot to fame when her PEOPLE swept across the global music loving family like wildfire. The track which is currently on second spot on the second spot of the Billboard US Afrobeats Songs is being consumed with endless appetite and is still trending on TikTok. The Afro beat track and LiBianca's rise has sparked a new conversation within the Cameroonian social media community whether artists in the country should turn the wheels towards original genres such as makossa, bikutsi, bikossa, asiko, etc, or continue to delve more into Afrobeats, believed (either erroneously or not) to be an exclusively Nigeria creation and thing.
Overall, the evolution of urban music in Cameroon has been a rich and varied journey, with each new generation of artists building upon the traditions of the past while incorporating new influences and sounds. As the country continues to grow and change, it is likely that Cameroon's urban music scene will continue to evolve and thrive.
Last Updated on Friday, 10 February 2023 12:58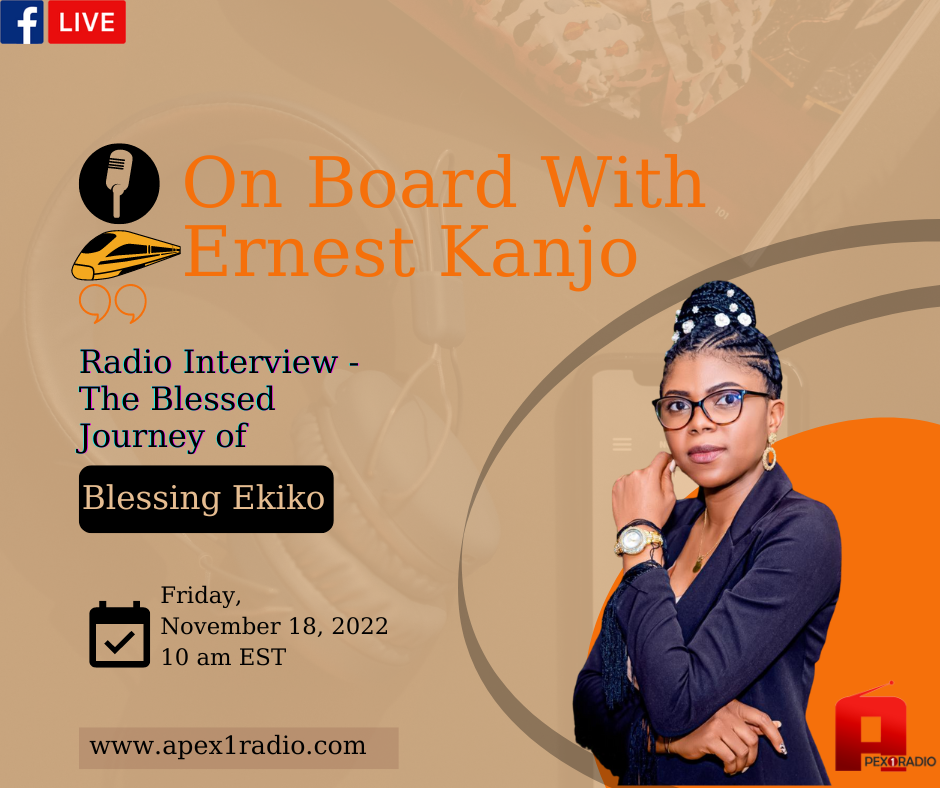 Effortlessly, Blessing Ekiko flexes her skills and talent in domains across the board. The brilliant communicator who also hails from a civil society background (founder of Blessing Ekiko Global Impact, BEGi) weighs in enormous impact when she speaks publicly or educates by way of inspirational jottings. She has authored works, trained, hosted TV shows, emceed high profile events, yet, Blessing believes she is still on a steady journey towards the apex. She comes on Apex 1 Radio this Friday, November 18, 2022 with a story capable of turning things around for aspiring young people, especially the ones who are set on a mission to harvest the fruits of hard work and dedication. The multidisciplinary professional will be guest on ON BOARD WITH ERNEST KANJO (OBWEK). Let's hear her! The show starts at 10am EST.
Web : www.apex1radio.com
Mail : This e-mail address is being protected from spambots. You need JavaScript enabled to view it
Fb: https://m.facebook.com/Apex-1-Radio-wwwapex1radiocom-1594720084183001/
Tunein App: http://tun.in/sfljl
Radio Garden: http://radio.garden/listen/apex-1-radio/ZPGiJ9KM
Last Updated on Friday, 18 November 2022 02:35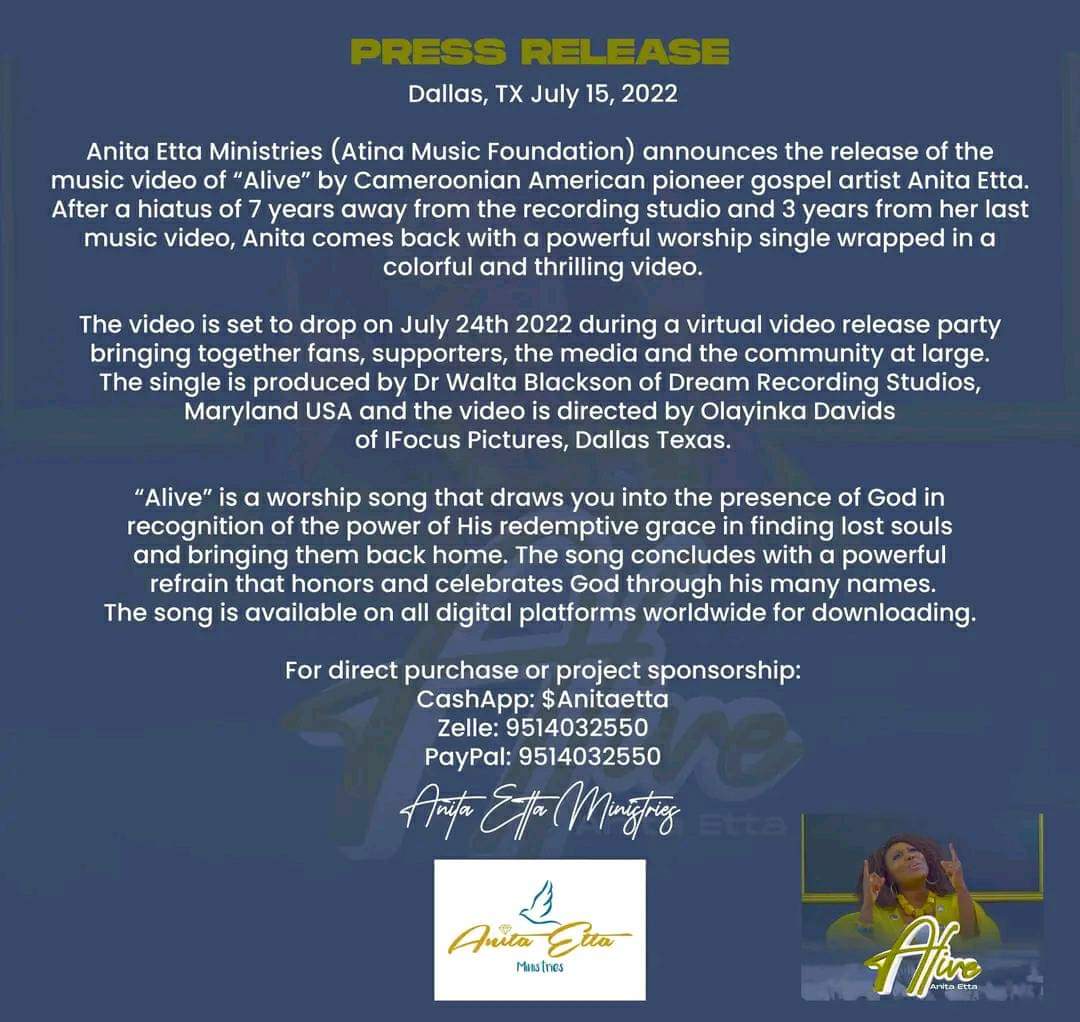 PRESS RELEASE Dallas, TX July 15, 2022 Anita Etta Ministries (Atina Music Foundation) announces the release of the music video of "Alive" by Cameroonian American pioneer gospel artist Anita Etta. After a hiatus of 7 years away from the recording studio and 3 years from her last music video, Anita comes back with a powerful worship single wrapped in a colorful and thrilling video. The video is set to drop on July 24th 2022 during a virtual video release party bringing together fans, supporters, the media and the community at large. The single is produced by Dr Walta Blackson of Dream Recording Studios, Maryland USA and the video is directed by Olayinka Davids of IFocus Pictures, Dallas Texas. "Alive" is a worship song that draws you into the presence of God in recognition of the power of His redemptive grace in finding lost souls and bringing them back home. The song concludes with a powerful refrain that honors and celebrates God through his many names. The song is available on all digital platforms worldwide for downloading. For direct purchase or project sponsorship: CashApp: $Anitaetta Zelle: 9514032550 PayPal: 9514032550 Anita Elta Mustnes
Last Updated on Thursday, 21 July 2022 00:31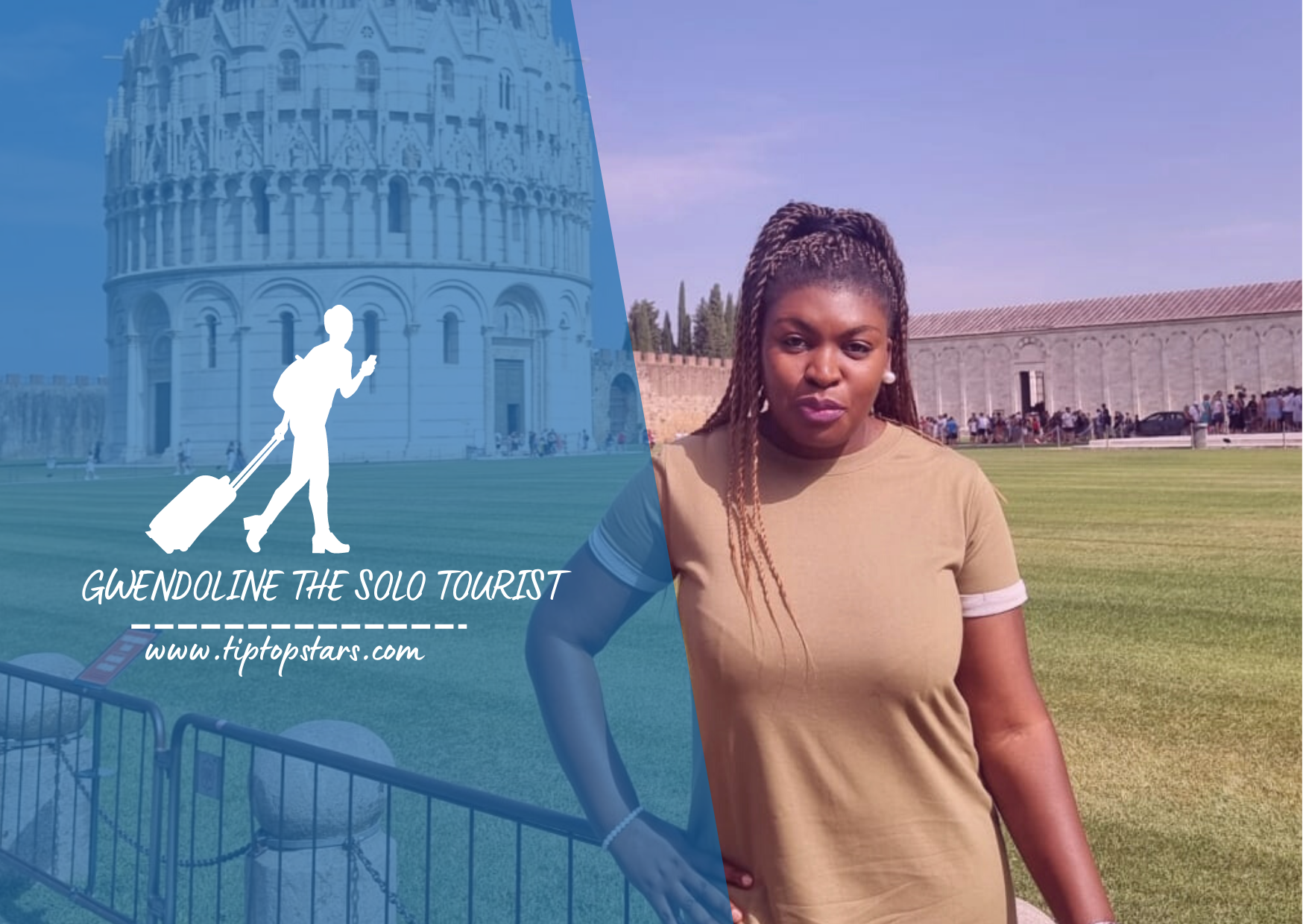 There is no better experience in the history of humankind than that of Ferdinand Magellan. When in the 16th century, the Portuguese explorer sailed round the world, he had accomplished the biggest learning experience ever. Sailing across the world simply replicates knowledge of the whole wide world. Magellan would have inspired hundreds of thousands, if not millions of explorers across the world to either effect or want to venture into seeing the four corners of the world.
And yes, that is the kind of inspiration and why not motivation anyone who desires knowledge should have. How many more people have travelled across the world after Ferdinand Magellan? Perhaps, countless! Of course, travelling across the world does not necessarily visiting every single country on earth. However, just being to all seven continents is achieving that goal.
And so again, the best learning experience is traveling, there is little doubt about that. Traveling across the world, as a hobby, could be a very expensive venture, yet, it is amazingly rewarding. Better put, it is worth it. Gwendoline Ashu lives her life traveling across the world, not necessarily for work, but because it is her hobby. She is on the road, in the skies, in the water, discovering different parts of the world. What an exciting experience! Well, how much has she seen and heard in the process? Who does she meet during her trips? Where has she been to so far? By the way, what motivates her to keep moving round the world? At the verge of her visit to Gwendoline's 50th country, she decided to make an avant-gout trip with Apex 1 Radio. We got the Germany-based traveler ON BOARD WITH ERNEST KANJO to ride in what will be another rare traveling experience – this time, on radio.
As she boards the ride, we want to welcome you all – Marcel Adig is at the locomotive, ensuring that our 7-years-old engine is working smoothly – our attendant on board is Lady Gracee Boycee – Okon Ekpenyong is cutting the tickets – I am the conductor, and my name is Ernest Kanjo. Our main passenger will be yours shortly – her name again, Gwendoline Ashu.
https://youtu.be/hDuxmhaEkUs


Last Updated on Thursday, 21 July 2022 00:26