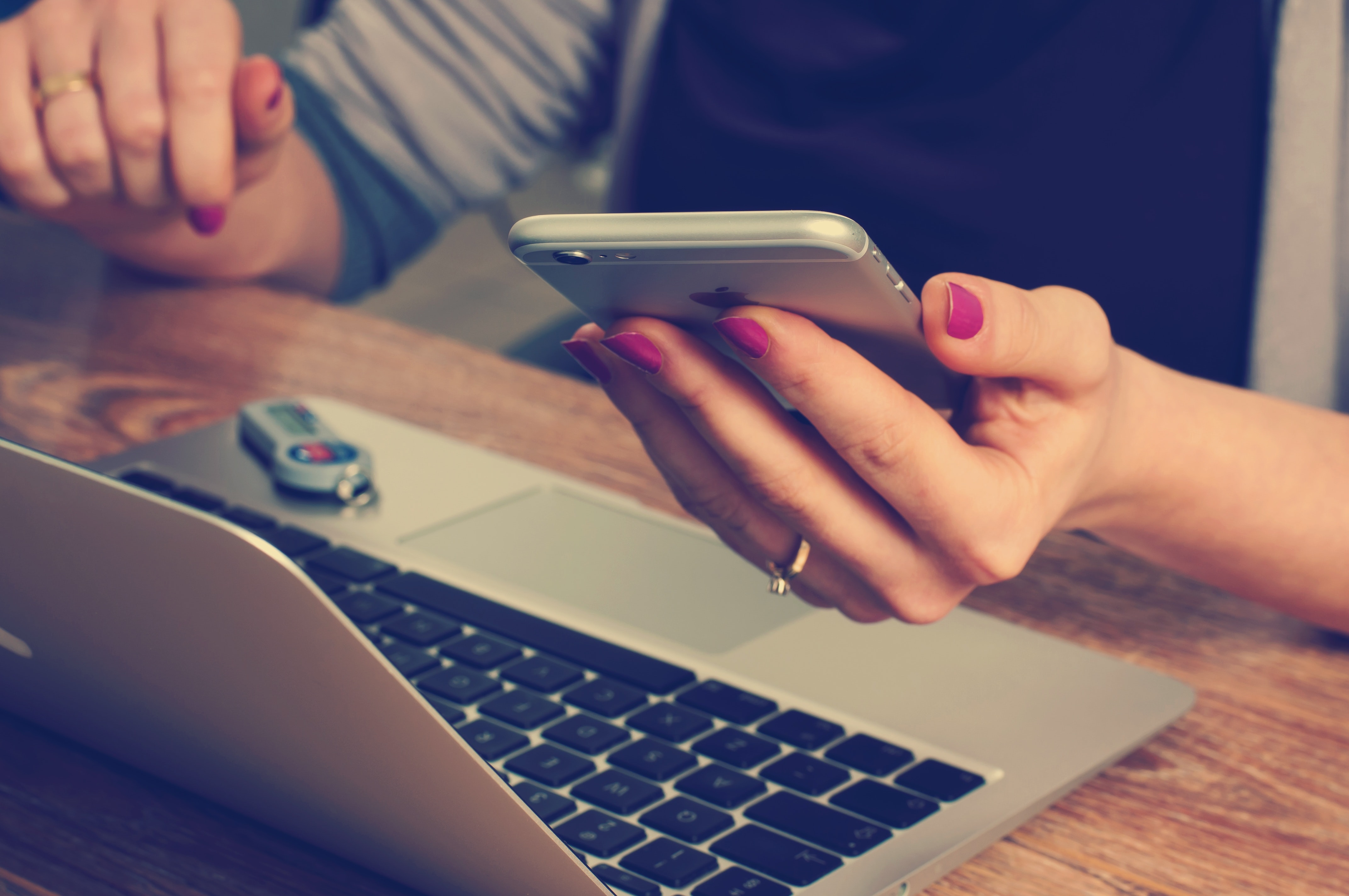 "My Facebook show comes up every Monday at 12 pm easter time and teaches followers how to become entrepreneurs by kick-starting with zero capital," Flavine started, as she explained how a rare day without social media access looked like. She went on: "The show attracts up to three thousand instant and active viewers and is every follower's Monday schedule." "Missing it today is a herculean task to digest and I feel terribly frustrated." "This has never happened, and it is strange"

When this writer confirmed after fruitless attempts to access WhatsApp and Facebook, that the apps, including Instagram were down due to crashed servers, the immediate reaction was to seek users' reactions. This should be a normal reflex for a keen observer of social media fans who have travelled a long way with this new form of communication to finally becoming fiercely addicted to it. And yes, social media is addictive.

Next phone call – Celyne in Dallas, Taxas. How are you coping without WhatsApp? "Ernest, I'm not coping." "Can you imagine how boring it could be without those memes, coming in?" Celyne juggles her ball 24/7 on WhatsApp status. "That's where I catch my fun, it is my life and I just cannot go a whole day with WhatsApp status, never!"

To Kelsie, reached on phone at 3:15pm eastern time, it was a dark day. "I'm feeling like the world is coming down without Facey and Whassy, it's not funny," he said. "These are my biggest sources of information and I believe in them." "Do you have an idea when the problem will be fixed?" Without assuming it was a rhetoric, this writer played fair to respond by joking it could last really long. "Man, don't say that I would be in a terribly bad shape if this thing is not resolved in the next couple of hours." Kelsie affectionately calls Facebook Facey and WhatsApp Whassy.

George did not wait to be called. He rang first. "What is going on with Facebook, and are you able to communicate on WhatsApp?" When this writer confirmed Facebook servers had crashed, George crashed. George is a soft blogger who writes highlighted comments and jokes that attract thousands of likes each time they drop. He drops them regularly and has developed an irresistible pleasure doing this over the years. He is popular and enjoys this fame on Facebook. "This is bad business for me my brother," he regretted. "Hope this doesn't drag on."

Upon return, users have been recounting their day's experience without one of the the most addictive social media platform. "It's been a dark day," writes one. "I'm sure most 237 people went to the psychiatric ward today for the time that Facebook, Instagram and WhatsApp were down," blogger Mbole Ekane of The Hotjem wrote. "The world was normal for a while," another Facebook user joked, perhaps, insinuating that the app drives people mad. "Online CEOs were temporarily out of business today," yet another user. The highlighted comments are aplenty.

The umbrella reaction has been the assuring one from the young founder of Facebook himself. Mark Zuckerberg wrote: "Facebook, Instagram, WhatsApp and Messenger are coming back online now. Sorry for the disruption today - I know how much you rely on our services to stay connected with the people you care about."

What a day it was! Perhaps, it was a day set aside to demonstrate the power of the three social media handles, run by Facebook.

Welcome back the Facebook family!


Last Updated on Tuesday, 05 October 2021 03:51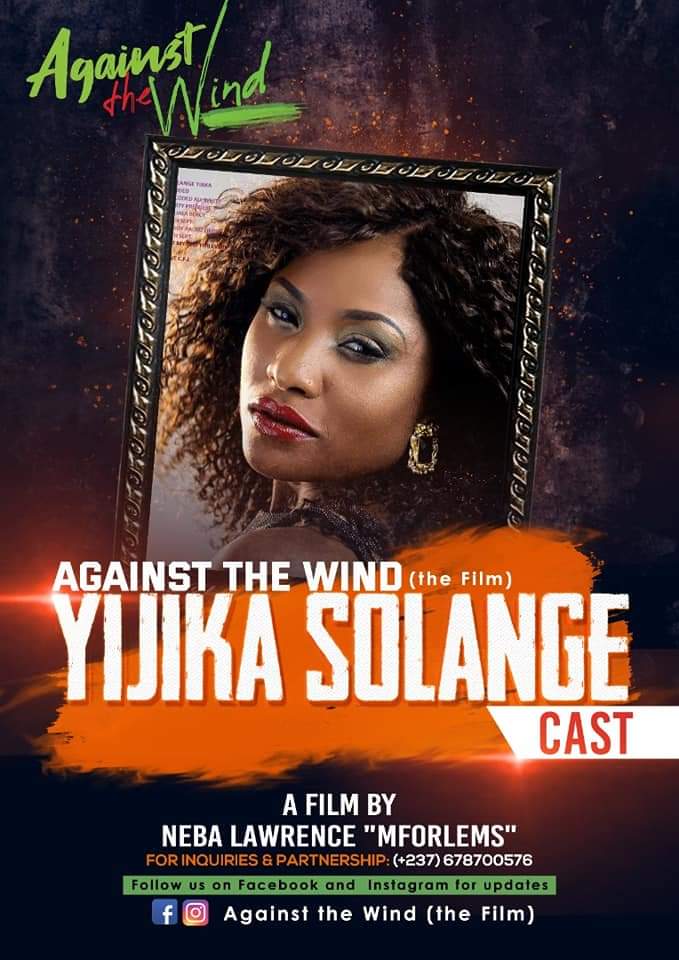 Between 2005 and 2013 (may fall short of exactitude), Solange Yijika's face did justice to Cameroonian movies. Not only was this actress every producer's dream, but she was also the first to appear on their casting sheet. It was easily so, thanks to her irresistible performance on set. Yijika possessed a firm grip of her script and would hold her directors spellbound upon delivery. "She makes me eager to jump on set and do this thing," an aspiring onlooker had mentioned on the set of her movies in 2007.
Yijika had been discovered at the rehearsals of TRIALS OF PASSION II, a series on CRTV. That was in 2004. The film was later shot in 2005 and projected either that year or in 2006. Yijika shined in it and other movies in which she starred in the years that followed.
Disturbingly, other imperatives have always whisked the talented actress off the movie set. Even when Yijika has made frantic efforts to be around, it has clearly been a challenge. This long absence of the lead in many movies of yesteryears, including Neba Lawrence's LAND OF SHADOWS (2008) and TROUBLED KINGDOM (2012), respectively produced by Agbor Gilbert Ebot and Fred Keyanti, has costed the industry a new generation of movie lovers who have little or no knowledge about the one-time screen goddess.
But hey, Yijika is re-emerging. She is back on Neba Lawrence's set - the director with whom the actress has done the highest number of her jobs. "I saw that coming," one Yijika fan commented, reacting to the casting of the actress in Neba's upcoming AGAINST THE WIND, set to be filmed. "This had taken too long to come, but I'm glad and excited that Lawrence brought my favorite back on set."
Scores of other movie lovers would react in like manner. The actress and her performance had been missed, especially during these years of digital wonders in film production, Amazon Prime Video and Netflix exultation. Yijika and other names of yesteryears will be rolled on the credits of AGAINST THE WIND, including Yimbu Emmanuel, Moma Pascal aka Bob, Quinta Eyong Ashu and Magdaleine Agbor.
Solange Yijika starred in other movies such as MARK OF THE ABSOLUTE (2007), produced and directed by Asaba Ferdinand aka Penda, ROYAL DESTINY (2009), produced by Ayi Chatou Inoua and directed by Neba Lawrence, GREAT PAIN (2009), directed by Neba Lawrence, etc. Anxiety grows as the film community awaits this new movie.
Last Updated on Monday, 04 October 2021 03:57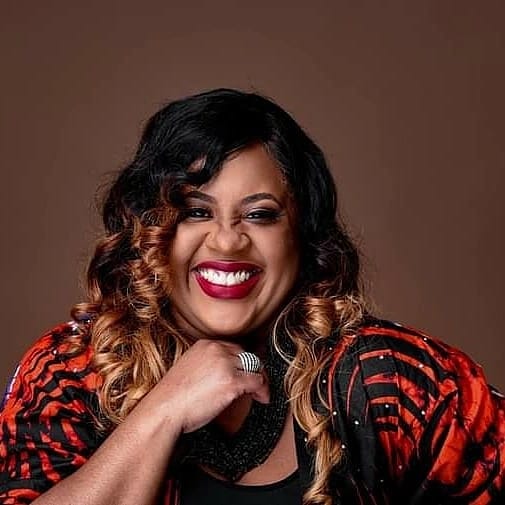 If the youths of today must lead and be better leaders tomorrow, they must be empowered. Youth empowerment specialists and promoters have sorted out education as one of the strongest and most value tools youths need to have, to be able to face tomorrow's potentially challenging world. Quan Angelic Abazie comes from this background, where preparing today's youth, is the surest route to a successful tomorrow. The multi-disciplinary youth empoweree, recently named as member of the International Board for Empowering Our Youth Foundation, is geared at outreaching to places around the world, including Ghana and Nigeria, to not only deposit resources to young people and youth organizations, but to impact the leaders of tomorrow through her mentorship. This Thursday, September 23, 2021 on Apex 1 Radio, Quan, who is a Master's degree holder in Education and author of an upcoming book YOU HAVE THE VICTORY, explains her interest in developing young people as well as her newest assignment with the Empower Our Youth Foundation. She will be protagonist on APEX SNAPSHOT, starting at 6pm EST.
Join us:
Web : www.apex1radio.com
Mail : This e-mail address is being protected from spambots. You need JavaScript enabled to view it
Fb: https://m.facebook.com/Apex-1-Radio-wwwapex1radiocom-1594720084183001/
Tunein App: http://tun.in/sfljl
Radio Garden: http://radio.garden/listen/apex-1-radio/ZPGiJ9KM
Last Updated on Wednesday, 22 September 2021 02:41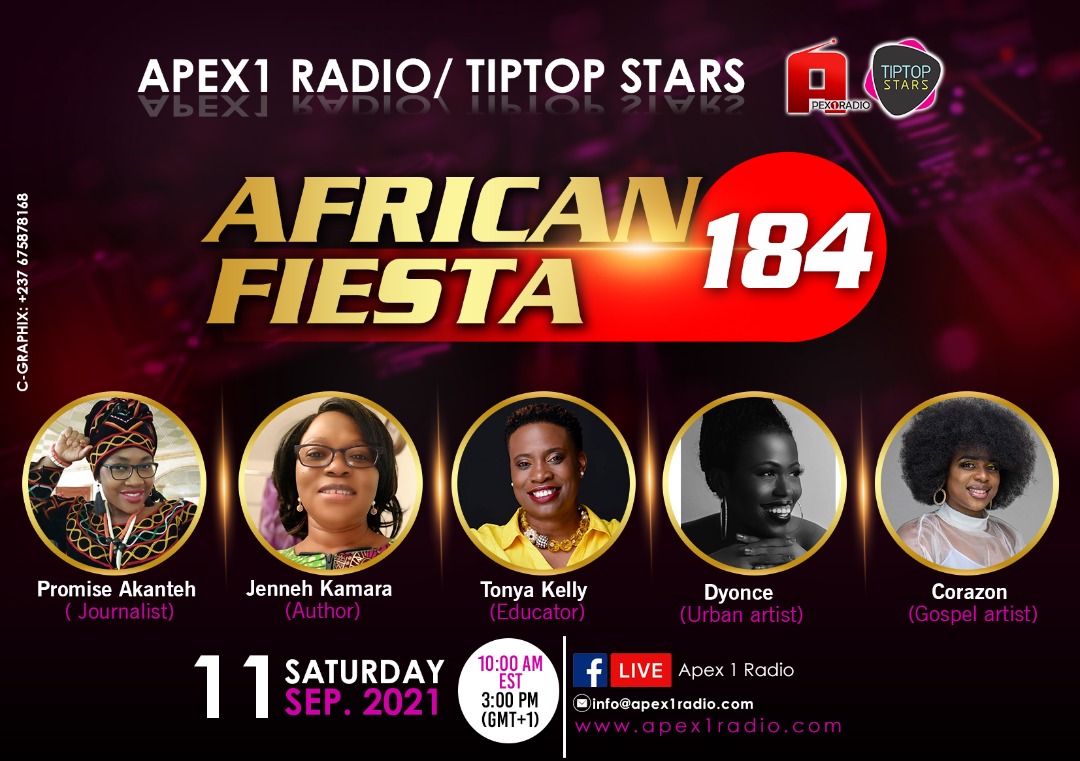 Africans in the diaspora are increasingly translating stories into books, many of which provide great life's lessons. In her transformational lifestyle book titled MY 29 MAY: WHAT IT TAKES TO TRANSFORM YOUR LIFE IN 24 HOURS, Jenneh Kamara motivates readers on the possibility of making good out of life. The Holy Spirit is also largely known for making this happen, a similar message gospel music artist, Corazon is sending across in her latest tract, LEAD ME HOLY SPIRIT, released on September 6, 2021. The release of Corazon's new track comes five days before Tonya Kelly takes to the rostrum to speak at the 2021 KIDZ IN BIZ EXPO. The Columbus, Ohio-based educator who doubles as a Journalist, will be discussing youth empowerment at the exhibition, an event that resembles the ones Promise Akanteh would normally cover and report on CULTURAL VIBES, one of the leading radio shows in Yaounde. The show covers all areas in art and culture, including music and musicians such as Dyonce, the young, yet so talented rapper. These women of valor, making great strides in their respective domains, will be joining us on radio this Saturday to tell their stories. They form the team of guests on the 184th edition of AFRICAN FIESTA. The show comes up this Saturday beginning at 10 am EST (3pm gmt+1).
Join us:
oin us:
Web : www.apex1radio.com
Mail : This e-mail address is being protected from spambots. You need JavaScript enabled to view it
Fb: https://m.facebook.com/Apex-1-Radio-wwwapex1radiocom-1594720084183001/
Tunein App: http://tun.in/sfljl
Radio Garden: http://radio.garden/listen/apex-1-radio/ZPGiJ9KM
Last Updated on Thursday, 09 September 2021 02:09