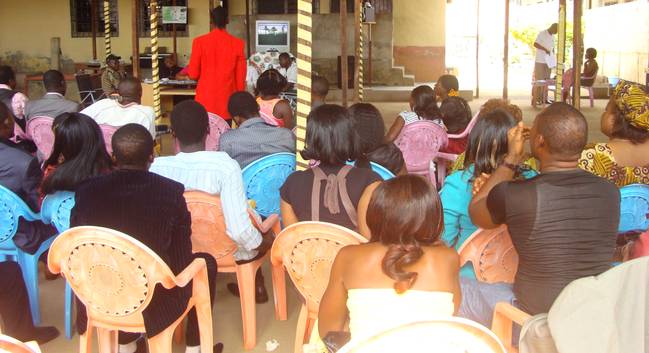 An Actors' Guild for Cameroon (AGC) that has been in gestation for some time now may soon see the light of day. Preparations are rolling on towards its final kick-off. One of such preparative activities gearing up to the debut of the guild is srcutinization of the constitution. This activity has been going on for quite some time at the heels of a meeting that held in Muyuka, South West region of Cameroon in August 2010.
After two other meetings, the entire group is converging on Yaounde on 28 May 2011 to place the final coat on the constitution and adopt it. Yaounde Actors coordinator, Moma Pascal aka Bob told us he is set to host the huge numbers of actors coming from Buea, Bamenda, Kumba, Limbe, Tiko, Muyuka, Douala, etc. "We are certain it will be a great success," he told TTS.
To that effect, the host group has been holding preparatory meetings during their ordinary meetings and special sessions. It is expected that after the Yaounde come-together, a new portion will be mapped. The constitutional adoption will probably lead to an elective convention where an Actors' Guild of Cameroon president will emerge. He and his counterparts of the other guilds will eventually be expected to belong to a board that will run the industry, if we go by arguments that are being put up.
An actors' guild in Cameroon has been slow in coming, reason why it has been difficult to manage problems faced by actors. Some of those problems include poor pay, amateurism, disrespect from producers and directors, lack of adequate knowledge about the industry, ignorance of their rights, etc. This was a reason for a planned workshop to train actors to be sponsored by Buea-based civil society operator and actress Agbor Madeleine. The last actors' meeting held in Kumba in February.