Erick Ntang and Callywood are not strange names, at least for those who trade on facebook. There is little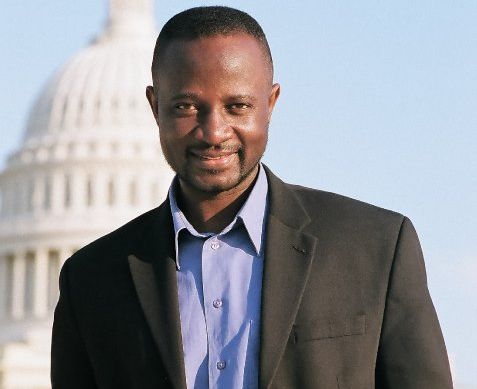 doubt today that the man and the film house have become two huge reference points as far as filmmaking in Cameroon is concerned. Or, would we rather say the history of Cameroonian cinema shall never be written without the mention of Ntang and Callywood? The USA-based Cameroonian filmmaker who played "Jeff" in his Our In-Laws has been making great strides in the diaspora, capturing the attention of the industry back home. Should Ntang's film juke box deliver more babies, it is clear the story of filmmaking in Cameroon would be different in the coming years. "Actually It is my long term plan to see to it that Cameroon has an industry that will not only by a means of entertainment but a great source of employment to many of our youths," Ntang said. When TITOPSTARS contacted the Callywood boss and producer of American Wahala and several other films, the Cameroonian film guru told us his story in its entirety. He began by explaining his background.

I am the founder of Callywood USA and as head of the organization, director, producer and an actor; it becomes very challenging trying to give hope to a lot of young people aspiring to become actors and actresses. I am originally from Babanki in the North West region of Cameroon, where I studied for my secondary and high school education. In 1992, I went on to pursue a degree in Nigeria and that was where and when I had all the inspiration to start a film production in Cameroon. So passionate about education, I emigrated to the USA for further studies in1998. It was in there and then that I understood that the film business is lucrative in Nigeria and Ghana. I started questioning the non-availability of Cameroonian films available for international consumption. At that juncture, with my technical background and ability to use any sophisticated digital equipment, Callywood was born. My first movie was called Our In-Laws which was an instant success given the fact that everyone wanted to see what Cameroonians could do. We did not pride ourselves in that but moved on to produce The Price of Cheating followed by The Sacrificial Lamb so as you can tell, we are officially in business. Our latest movies are the famous American Wahala and Lisa The President's Daughter.
Tiptopstars (TTS): What is Callywood?
Erick Ntang (EN). Actually Callywood may not mean anything, but it is the name of our production company in the USA which has been recognized by most people in this hemisphere as representing Cameroon movies. We would have loved for the whole Cameroon film industry to adopt this name just as you have Nollywood and the rest. We actually suggested that those in Cameroon should adopt the name too, but it was rejected in favour of Collywood or so. We made the recommendations because Callywood already had a presence on the Internet for Cameroon movies more than Collywood. Besides, a dedicated website could not be created for Cameroon movies using Collywood because that domain name had already been taken. So today, I wonder If the rest of the world knows about Cameroon movies through Collywood. Callywood is proud to represent Cameroon movies globally and you can actually buy Callywood movies online at www.callywood.com.
TTS. What is your relationship with the Cameroonian film industry?
EN. The relationship we have with the Cameroon film industry is that we are also part of it, based in the USA. Most of our actors and actresses are from Cameroon and Cameroonians can relate to our story lines.
TTS: You are based in the USA, how do you go about with recruiting actors for your films?
EN: Good question! As for now, most of them are locals, that is Cameroonians in the USA. We do have some few based in Cameroon and Europe. The recruiting process often begins with aspiring actors applying online at www.callywood.com and their applications are reviewed by a board of directors and a decision is made at that point, if the candidate's profile meets what we are looking for. Once you become a member of Callywood, you stand a better chance of getting a role. Auditioning of roles is mainly done from a pool of Callywood actors and actresses. So for any body to feature in our movies, you have to be a member of Callywood. Lastly, we accept applications from other nationals.
TTS: Any words of advice to aspiring Cameroonian actors, directors and producers?
EN: To the aspiring actors and actresses, consider acting as a career. Do not make it look as though you are volunteering. Put in your best and always listen to your directors, even if you think you know better. The success of those in this industry comes as a result of hard work and dedication, persistence and the ability to humble oneself. Do not perform in one movie and think that you are already a superstar. You discourage a lot of producers from working with you in the future if you did that. To the directors, give room to your actors and actresses to also have an opinion and listen to their suggestions. Do not act as if you knew it all. For producers, this is an industry that all of us are trying to build. Sometimes we lose, and sometimes we gain. The Cameroon film industry is very young and very promising. Do not give up, if you did not make a lot of money from the last production. Good things are on our way.
TTS: Are you financially able to fund the cost of establishing your career?

EN: Yes! That's why we are where we are today.
TTS: What are the challenges you face?

EN: The greatest challenge now is to get global in our distribution. We may periodically face challenges from actors and actresses who are not dedicated and also from others who view Cameroonian movies as a joke and claim that we have a long way to go vis-a vis Nigeria or Ghana. We have so far proved them wrong and I'm glad those in Cameroon are proving the sceptics wrong too.
TTS: How can you rate the Cameroon film Industry so far or the film produced in the country which you have watched?
EN: All I can say now is that we are far better than those who started the African films in their early days. Cameroonians are people of high standards and I think it's just a matter of time and we would be the leaders. It may not be in terms of quantity, but rather quality.
TTS: How can you assess the performance of Cameroonian actors?
EN: That takes me back to what I mentioned earlier. Persistence. We can't feature in one movie and think that we already know it all. That's why it is difficult to assess their roles, but in the future we may be able to see some of them that we can make a good assessment based on their filmography. On a more general note, I think we are doing good.
TTS: How do you market your movies?

EN: We do a lot of advertisement on the ground and on facebook, youtube, etc, and we should have a magazine coming up pretty soon. In the most part our products are consumed locally in the USA, and Europe. We are yet to distribute in Africa. Some may have watched our films on Douala-based STV and some other channels in Africa, but as for now, we do not have ground distribution in Africa. I will be travelling to Africa early this year to establish the market.
TTS: As an artist, how would you define your success? How can you assess your achievements so far?
EN: My successes are deeply rooted in my ability to be persistent. I do not give up and that spirit has seen me through successful productions. You may have noticed that I own most of the credits for Callywood films in terms of directing and producing but as you know, all of these could not be achieved without the goods folks at Callywood, all the actors and actresses who contributed their efforts and skills to make it a success.
TTS: What did you do before you got into the film industry?

EN: I'm a systems engineer by profession. I actually did survive in my school days in Nigeria doing still photography.
TTS: What do you attribute to your drive as an artist?

EN: My inspiration comes from God. Can you imagine that I taught myself how to play the piano? Well I think I'm just completing what my mum would have done. When she was living, she was a conductor in the church's choir so I think the drive is coming from that angle too.
TTS: What message are you passing across in your movies and how does that help Cameroonians of today. Who are you target groups?

EN: The themes of our movies are so didactic and I know it has a lot of impact on Cameroonians. If you watch Our in-Laws for instance, you understand that we can't just bring our mothers from Africa to the US and expect them to just sit in the house and babysit for us 24/7. In any case the primary objective is entertainment even though it is intertwined with messages that can help enlighten some of our youths. In some of the movies, we make youths to understand that America is not all gold as some may think. You have to work really hard to live in these western countries. Our target groups are the youths, but we try as much as we can for our movies to have a general appeal.
TTS: What is an ordinary week day of yours like?

EN: An ordinary week day is like hell for me. After all my activities, I still rush back to the house to take care of family issues, the kids jumping all over me and the rest.
TTS: What do you think your 'biggest break' or 'greatest opportunity' has been so far in your career?

EN: I won't classify it as such but I will say that it evolves around the fact that so many Cameroonians are able to showcase their talents today thanks to Callywood.
TTS: You are an actor as well can you tell some of the roles you have played and in which films. Which was your best role and what your most challenging role?

EN: I was Jeff in Our in-Laws I also played the main role in Kitchen Near You and have rather maintained minor roles in most of the other films. I will this Summer however play the main Character in The United States of Africa. I like my role in this movie.
TTS: Where do you think your largest fan base is located and why?

EN: The USA that is the base of our operations.
TTS: Have you watched other films made by Cameroonians and what do you think about them?

EN: Yes, they have some interesting productions out there. I have not watched all, but the few I have seen are good. With greater cooperation in the future I know some of the movies made in Cameroon will be distributed also in the USA and Europe.
TTS: What inspires you to keep going and how do you keep yourself motivated in this industry?

EN: I'm inspired by the increasing demand for our movies and the fact that not only Cameroonians appreciate what we do, but Africans in general are consumers of our products.
TTS: Any influence or anyone you look up to when it comes to the film industry? Your role model in short....

EN: I admire American Robert Di niro and Will smith. In the African context, Nigerian Nkem Owoh (Ukwa) is my man. No matter what role you play as a Cameroonian, I admire your courage and applaud you for that. All those who are acting now are those living behind the legacy for the Cameroon film industry. Kudos to all the actors and actresses and to all the directors and producers of Cameroonian movies for making this happen.
TTS: When did you first discover your creative talents?

EN: When I was in School I discovered that I could shoot incredible pictures and people actually started paying for those pictures then as I grew up, I decided to take this whole photography thing to a different level-cinematography, and here we are today.
TTS: Where would you like to see yourself within the next five years as an artist / director / producer? What are you long-term goals?

EN: I want to see myself in a position where people buy my movies just by seeing my signature seal and associate it with quality. Actually, It is my long-term plan to see to it that Cameroon has an industry that will not only by a means of entertainment but a great source of employment to many of our youths. We can only achieve this by cooperating and keeping selfish tendencies that can corrupt this whole process aside. We can do it by ourselves. We do not need the government to do this for us. The strength of most developed economies rests in the private sectors. If the government is levying taxes on our activities, we do not need to give up, its just a normal principle of modern societies.
TTS: What does cinema mean to you?

EN: It means the choice to free one's self from boredom and stress. It could also mean a visual means of educating ourselves about the virtues and vices of our society.
TTS: Could you tell us about the best moments of your life in the entertainment Industry?

EN: When I keep receiving calls from people about my next movie, I know something is right. Not to mention when you are moving around and you see someone just smiling at you saying "I saw you in that movie".
TS: If you had to live your life over again, what one thing would you change?

EN: I will like to change the slow tendencies of Cameroonians to consuming their own products. I will like to encourage more Cameroonians to buy more original Cameroon movies. NO TO PIRACY!
TTS: What are your greatest fears or weaknesses?

EN: I do not instil fear in my mind. Once you do that, it limits your ability to succeed. So, I rather stay focus and think about solutions to existing problems. I do a lot of writings, so I do not really have time to be scared about anything. In this industry most people may think that I work too hard to see that the Cameroon film industry should succeed.
TTS: Do you have any one special you would like to thank for making your dreams come true as an artist?

EN: I really thank God and my family for supporting me and ensuring that my dreams come true and as you may now, all the wonderful actors and actresses that have worked with me on projects. I will take this opportunity to thank all the fans of Cameroon and Callywood movies for your support.
Reference


Favorite food: fufu corn &Njama-njama

From:Babanki

Movies:OurIn-Laws,ThePrice of Cheating,The Sacrificial Lamb,American Wahala,Lisa The President's Daughter

YouTube:cameroon movies

Facebook :Erick Ntang

Websites:www.callywood.com

 
TTS: Thanks for talking to us Erick.

EN: It's always a pleasure. I'll be available any time for another interview.