I hated the moment (still hate it) I learned that Abega Theophile had passed on. That was 9.30pm Thursday. That was the first thing I came across on the Internet after almost a full day offline. I really didn't bother to read the body of the story - the headline was enough. I'm one of those who get offended when a hero falls. I was indeed taken aback.

Quickly, I reflected on how Cameroon would feel with the passing away of the former captain of the Indomitable Lions. Perhaps, there is going to be a sharp generational divide. The younger generation (those born from the 80s) may be indifferent. Certainly many in this age bracket would stay aloof the kind of ugly feelings their elders would suffer during this mournful period. It is understandable – they might only have heard about the fleet-footed attacker who became the first Cameroonian footballer to earn the title "Dr". Or, thanks to technology, they would have watched videos of Abega's games with the Lions.
But the fall of the former Indomitable Lions will certainly be a big issue to my generation and one before mine. It's true we missed Abega on television, but we felt this wonder boy on radio –Radio Cameroon to be precise. Some Cameroonians living in Yaounde had been fortunate to watch Abega perform the usual football magic he was known for during his last African Cup of Nations in 1984. They watched the games on video cassettes. TV only got to Cameroon a year later. My sister was amongst these lucky few to have witnessed TV images and that famous CAN finals where Abega, Milla and Ebongue lashed a 3-1 spanking on Nigeria to give Cameroon its first ever coveted trophy in the tournament.Fewer Cameroonians watched the football doctor two years later in 1986 at the AFCON in Egypt. TV was a luxury though
For some of us, we enjoyed Dr Abega, only listening to Zachary Nkwo and Abel Mbengue running memorable play-by-play commentaries. We understood he was a football king, a giant in the game, a star in his thing. The French would describe such a player as "l'artiste" – because he knew the art.
Abega as we knew this great footballer could juggle, dribble intelligently, makes those moves known to extra-ordinarily skillful players and then score at will. He could organize play and lead his side to victory. Even when his side did not win, their opponents too wouldn't. That was the case at the 1982 World cup tournament in Spain (during the reign of Paolo Rossi). The indomitable Lions had a great performance at that tournament with three draws.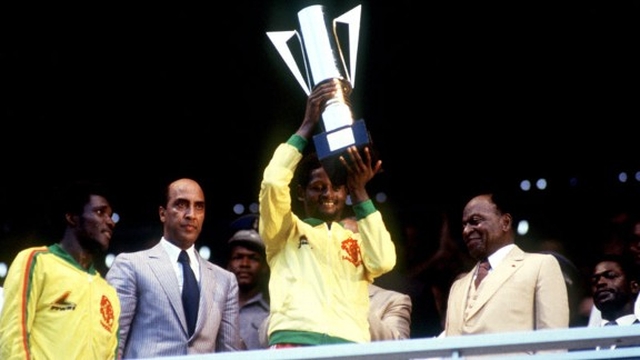 Unfortunately, these bright days did not last as long as Cameroonians would have wanted. A serious tackle from Zambia's goalie, Chabala soon after his last Nation's Cup sent Abega packing out of the green turf with a dislocated leg. That was sole cause for Cameroonians born in the television days never to know this captain of their one darling national football team. Some of us hoped and hoped in vain that Dr was going to return to the pitch. He never did – of course the accident was so serious to let him back.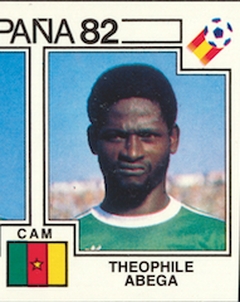 In the last decade, I knew the former striker for our national squad more as a politician. He was Mayor of Yaounde V for I think two terms. I met him on several occasions in Yaounde. We would occasionally interview him during my radio days. This happened mostly in the hay days of Canon of Yaounde when the Kpa-kums (as the Cameroonian Division One club is fondly called) animated club football. Abega was President for the team for more than a decade. I would recall his brilliant show with the Lions each time I met Abega. He was a man of few words, but very respectful, respectable and respected.
His demise reminds me of Marc Vivian Feo, another fallen hero who fell defending his country on a football battle ground. It hurts when we lose them, but since it is only a natural occurrence that people must exit, we have to take it. How Cameroon will immortalize Dr Abega and Marc Vivian Foe is what the country should consider without a second thought. They made their game so beautiful and left the stage with no regrets. That they were true patriots is a fact but since artists (as Abega and Foe were) never die, we can only be glad that they still live – their works are there for the country to see. I love you, we love you, Cameroon loves Dr – Adieu!
EDITORS NOTE: Leave your comments, telling us your own story about Abega Theophile.