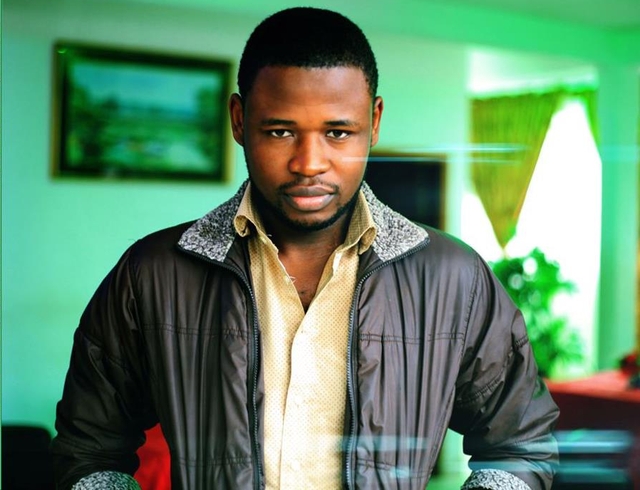 Until Canal 2 International, one of Cameroon's leading privately owned television stations opened up airspace for Tagne Kondom, Fingon Tralala, Selavie and a host of others, Cameroonian comedy was far from being anything to go by. The said broadcast outfit did not only valorize the art, but catapulted the comedians in question to an outstanding popularity which they have for more than a decade enjoyed with little or no interruption. Yet, for long, comedy failed to be a thing of English-speaking Cameroon. In Cameroon, west of the Mungo, young boys and girls sang and danced, but a very insignificant number could be found on stage dishing out doses of stand-up comedy, let alone appearing on TV.

However, this dark cloud was not going to hover forever. A young generation of talented English-speaking Cameroonian comedians has been giving a silver coloration to it and who says they have not introduced light at the end of the tunnel. Amongst these young comedians who are giving meaning to the art is Hansel Ngwane Valdes, arguably the best the country has. For some time now, Hansel has been the talk of the town in this domain of entertainment, now known to be making great in-roads.

Hansel is undoubtedly every family's friend as he keeps them funky with exciting jokes, especially through what has become the hypodermic needle – The Meet Hansel Show that comes up on HiTV. For one thing, the up-and-coming comedian has the capacity to keep his audience. "To make people laugh is A, B, C to Hansel, he is extra-ordinarily talented and I admire his performance. He is the best we have around," a Hansel fan told TIPTOPSTARS recently. To another, the Buea-based artist will go places even before he realizes he is good. Hear her: "Hansel will go beyond Cameroon and do not be surprised that he shall be celebrated worldwide in the nearest future."

Hansel's It About Time and Funny Coach Interview would easily pull your lungs out, but the comedian possesses countless jokes that can send his audience crazy with laughter. His performances have not gone unnoticed by effort recognizers. Such include the DYNA Awards that named The Meet Hansel Show as best TV show in 2012. The University of Buea Political Science graduate was also laureate of the ZUMHOO Awards, picking up the best entertainer prize. His talent caught the attention of Teh City Council that made Hansel an award richer with the best comedian prize. Meanwhile, it is reported that Hansel is one of the contestants in a current online comedy competition run by YoBITV baesd in the United States of America. He has also been nominated for several other awards in Cameroon and abroad.

Before turning into a full-fledged fun time maker, Hansel was a budding musician. He however strolled out of singing to find his best bed – acting jokes. But why did you stop singing? "Because my singing was horrible," the comedian joked.

If at all his singing was horrible, Hansel's jokes are so fascinating, making him a true comedian. "That's why my ambition is to become the greatest comedian who ever lived," he declared. And jokingly added: "And the wealth that comes with this status doesn't bite."

That comedy is a piece of palatable brown chocolate is what Hansel hates to agree with. "It's not a bell of roses, so young people who intend to get into comedy should prepare to work extremely hard," the artist cautioned.

Hansel is the son of renowned all-round culture personality George Ngwane, one of the mentors of TIPTOPSTARS' Editor, Ernest Kanjo. Like his dad, Hansel is so committed to the art he knows best and loves his thing. He is looking forward to taking a Masters programme in Communication.