Wednesday, 02 May 2012 19:53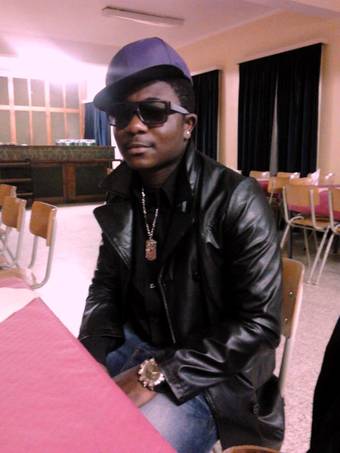 As we write, Lil Square is surely clued to his computer, meticulously finding the beat for a next track. That's how the young Cameroonian who is making inroads into Hip-Hop has shaped his music life and in the nearest future, the world will hear him.

He is just 20 as he nurses ambitions of getting to the peak of the art he was born to propel – music. Such ambitions were born five years ago when Lil Square (born as Suh Clovis) hit the music. At that tender age of 15, the talented singer could carve out musical notes that easily caught the attention of Rap lovers (he later developed interest in RnB, then Hip-Hop), but the artist did not rush to release an album until now. He is now set to hit the market and in the coming months, the eleven-track piece of work will be put at the disposal of audience.

Even before he goes album, the 1.75m-tall Antwerpen (Belgian city)-based hope-rising star is a regular entertainment supplier to the Cameroonian community in his host country. In fact Lil Square is the headline in the Kingdom of Belgium. During the premiere of Chloe , a movie produced in Belgium, an observer could not hide his feelings about the young musician – "Lil Square is amazingly talented and will go places. I admire his performance," he said.

The Real Beats Man, as Lil Square calls himself falls for Chris Brown, but is building himself to do even more than the America music star. That explains why he does not go to sleep about a career he intends to make great us of. If he is not in class studying electricity, the artiste is on his pc picking the beats. TIPTOPSTARS is trailing him and will report on Lil Square's evolution in subsequent updates. Watch out for him!




Last Updated on Wednesday, 02 May 2012 19:59