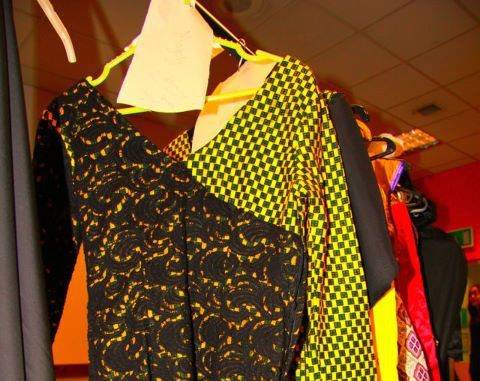 If some Cameroonian youths are aromatizing music and cinema with their God-given skills, others are doing same for fashion designing and modeling. Many more young Cameroonians are picking up the task of valorizing the country's clothing variety. They have stormed the world with Cameroonian fashion and succeeded in causing people fall in love with it. This zeal and priceless endeavours to market Cameroon's cultural heritage amidst little or no financial means catches the attention of goodwill promoters, whose primary goal is to showcase these creative Cameroonians. One of such promoters is Renata Ndisang, herself a fashion designer of high repute.
Renata who runs Afroshic Clothing, a Buea-based fashion outfit has been in the limelight for quite some time now. The young designer has in the process organized a couple of events to showcase Cameroonian fashion. She still boils with the zeal to keep championing the Cameroonian fashion promotion course. That is why beginning March 2012, Afroshic Clothing in collaboration with Nexdim Empire are kick-starting a fashion display event which is hoped to eventually be reference in Cameroon, Africa and why not the rest of the world. "We want this event to hold every three or four months," Reneta told TIPTOPSTARS recently.
According to the creative artist, the 3 March 2012 show will bring on board other fashion designers to display their works. "For the coming edition in March, we shall be having six designers displaying their works," she announced. "This is just for a registration fee of 10,000FCFA," she added.
In such a venture, the young fashion designer insisted, there need to be sponsors throwing in their weight. "We are still hoping that they'll come and help us boost the sector," she went on.
Meanwhile Kirette Couture, one of the leading fashion outfits on the continent and organizers of big fashion shows has been invited to take part in the Buea event. Music and stand-up comedy will also spice the event. TIPTOPSTARS will keep you updated as preparations go on.