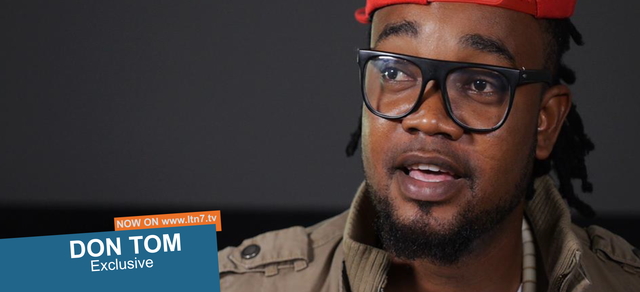 Getting into matrimony unprepared simply because he has authored a song on marriage is neither a responsible nor reasonable move, Don Tom has insisted. African women are so classic and full of dignity to the extent that disrespecting them would not be honorable on the part of men. The renowned Nigerian Afro Hip-Hop whose stunning I Don See My Wife track fetched him an immeasurable love from music lovers (especially newlywed couples) was expressing these views recently to LTN7 TV, a Germany-based Pan African online TV channel.

'I Don See My Wife' is simply urging African men to go ahead and accept the women they call their girlfriends as wife materials and build up families, the musician told reporters. In the process he pointed out, they would be displaying responsibility. To the social critic who says 'I Don See My Wife' was a direct inspiration from God, African men need to give marriage an enviable standard and value and it is by turning women to wives that is goal can be attained.

Don Tom whose matrimonial status many are eager to know says he is a single who is hoping to get marry soon.

Also speaking in the exclusive LTN7 TV chat, the new generation Nigerian music hero dissociates himself from irresponsible lyrics. To Don Tom, one does not make a song a hit by introducing obnoxious language in it. Music is meant to educate, influence and impact on people positively and so vulgar language in song would rather be doing a disservice to the audience. By the way, the singer insists, his Christian up-bringing and the fear of God don't agree with such use of obscene language in songs.

As regards his collaboration with Cameroonian Wax Dey, Don Tom explains that he met the former during a South African expedition two years ago. At rehearsals for a concert in which both singers performed, he got captured by the Cameroonian's talent and further discussions resulted to the two deciding to do a remix of I Don See My Wife. The said remix has since been a great sensation. According to the Nigerian singer who prior to music was worked as a broadcaster, such collaboration is a great ingredient of African unity.

It should be noted that I Don See My Wife is not only consumed in Cameroon with an unending appetite, but Don Tom enjoys an immeasurable love from the people of this Nigeria's biggest neighbour. He is indeed a positive role model not just to Cameroonians, but to the entire youth of Africa.
WATCH EXCLUSIVE INTERVIEW HERE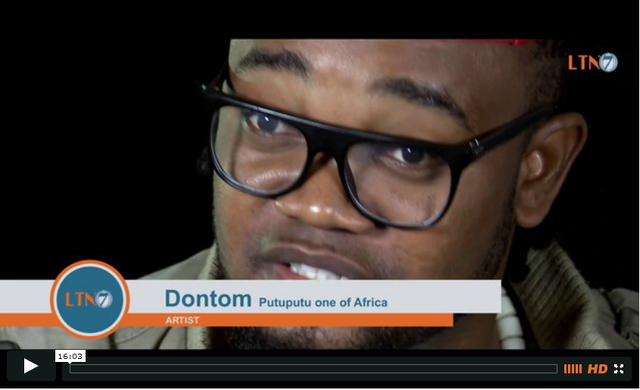 RELATED