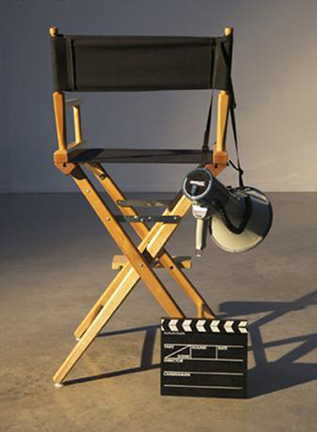 They might have been wallowing in squalor, following a long-held disturbing silence that kept Cameroonian film directors in the oblivion. But these shot callers have at last turned the tables and are convincingly ready to start the new journey towards giving a befitting representation to the practice of the art/science they know best – directing. And that movie directors are converging on Kumba to start charting the route towards their goal is a thing to write home about. The consoling 'come-true' of their dreams begin at the conference hall of the Kumba Women's Empowerment Centre in less than 72 hours.

The maiden meeting of the Director Guild of Cameroon has been in gestation since the shot callers departed from Yaounde after marking their remarkable presence at the March 23 Cameroon Film Industry, CFI General Assembly that saw the birth of a board to henceforth pilot affairs of the sector. It is reported that close to 50 film directors answered present at the said GA.

In Kumba, chief town of Meme Division in the South West region of Cameroon, there is growing anxiety – first – for hosting such a big event and secondly – to turn it into a resounding success story. Success has been the watch word for the hosting directors'guild members - Ayukachem Stephen aka Maru Gatscaya, Esua Julius Fossung alias The Rambler, Ebako Derrick fondly called Mbonji Drickwest, Molimi Cletus Ngwana, Edmond, call him Eddie Goffi, Kenneth Akoh and others. For one thing, these Kumba-based film directors are known to be meticulous when it comes to organization and are not ready to have this maiden come-together pull down such a reputation. Ahead of Saturday's conclave, TIPTOPSTARS' K-Town lady, Anang Christy Ijang talked with some of them and sought to know just how prepared was Kumba.

"My name is Molimi Cletus. I feel honoured that Kumba is hosting this first deliberation and also glad that the new order is kicking off from this town. We are quite ready to host the meeting and only waiting on delegates. It's about time movie directors in Cameroon put some order in the house. This meeting will affect the shape of the industry. I consider it the herald of a new dawn in the film industry in my country."
"I'm Esua Julius. A wise man once said that opportunity sometimes puts on the cloak of responsibility. We in Kumba have understood that honour involved in receiving our colleagues from all over Cameroon to brainstorm and chart a way forward. Kumba is known for its legendary hospitality and it is this value we are going to extend to members of our guild. On the other hand, we await serious issues to be discussed and hope that at the end of the day the Kumba meeting would set the platform for greater achievements within the film directing core."
Related
Cameroonian film directors set ball rolling