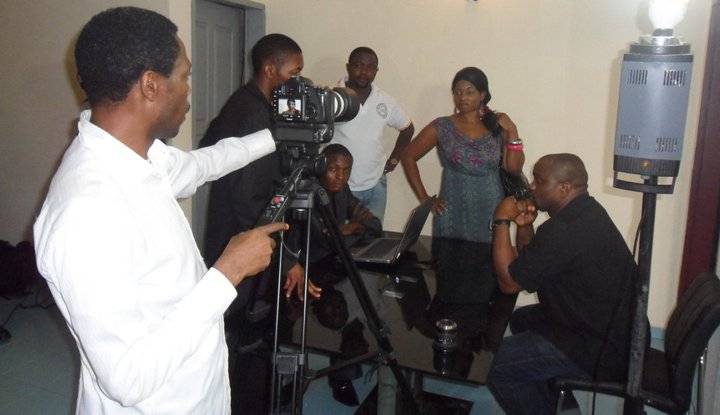 Things may never be the same for film directing in Cameroon. A new vision is built, a new foundation constructed, new goals set and the men and women who call the shots are ready to give directing a completely different garment. They have started implementing some of the urgent decisions taken at their maiden guild meeting that took place in Kumba a fortnight ago. "There is no time to waste any more. We are now ready to work in a professionally accepted and acceptable manner. We must give film directing an honourable representation," a director told TIPTOPSTARS just before we put this report together. To the shot caller, film directing had previously suffered under the oblivion of unprofessionalism, giving room for people who refused to be serious to jump at it simply because they had the chance to. "From now henceforth, it will not be the case," he said emphatically.

For one thing participants at the Kumba meeting agreed that they need to have a working statute, which constitution opened up by making Directors' Guild of Cameroon, DGC the official appellation of the syndicate. It was also unanimously agreed that though it would not be subservient in any way to the CFI, the DGC will be an arm of the CFI as would the other guilds of the Cameroon Film Industry.
If the guild is going to change the phase of film directing in Cameroon, the shot callers agreed that only serious people be members of DGC. Such members must be able to register with a sum of 50,000 FCFA. Also, to be referred to as a director, one must have to had at least three productions with at least one that is released and is circulation or being screened on TV or have been submitted to a festival.
Chaired by Tenning Nova Productions' Musing Derick, alongside Alfred Amandi (Chief whip) and Awah Oliver (session secretary), these decisions were taken in the presence of big names such as Waa Musi, Neba Lawrence, Esua Julius Fossung, Nkeng Derrick, Molimi Cletus, Maru Gatscaya, Mofor Clementine, Billy Bob Ndive, Mbole Dennis, Asaba Ferdinand aka Penda, etc.
Amongst the media outfits that covered the maiden DGC session were MBS Mountain Broadcasting System, MBS, a Kumba-based TV Station with audience from Muyuka to Loum, The Herald Newspaper and TIPTOPSTARS.