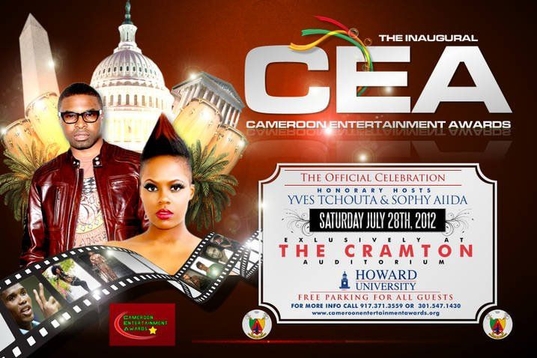 The Cameroon Entertainment Awards CEA team has made public the criteria used in the selecting nominees for the first edition of the event. This is contained in a press released issued in New York. According to the release, the selection of nominees was done on the basis of a three-point criteria – public interaction (email, facebook, general feedback nominations), handpicking of prominent faces and skills judgment.
The release further explains how these points were considered and what exactly went on during the nominations.
In the release that re-iterates the date, venue and time of the event, the organizers also announce that winners will be drawn from 54 categories from three main sections – film, music, and other forms of entertainment.
Perhaps, most important is the voting device. Hear the release: "To vote, simply click VOTE underneath the image of your favourite candidate." The nominations can be found on the CEA website – www.cameroonentertainmentawards.org Nominations already closed, voting is supposed to have kicked off. It will round off on July 7, 2012 according to the release. Thereafter, the CEA panel and board of directors will get into work for the next phase.
Now known to be one of the biggest events ever to celebrate Cameroon's entertainment industry, the CEA will take place at the Cramtom Auditorium on the Washington DC campus of the Howard University. It will be hosted by Yves Tchouta and Sophy Aiida, the two who will be on their way to Cameroon soon to present the much-awaited Akon concert in Douala on March 24. They will equally be interviewing Cameroon-based nominees of the CEA during their stay there.
See full CEA press release on www.tiptopstars.com ! DOWNLAOD PDF BELOW