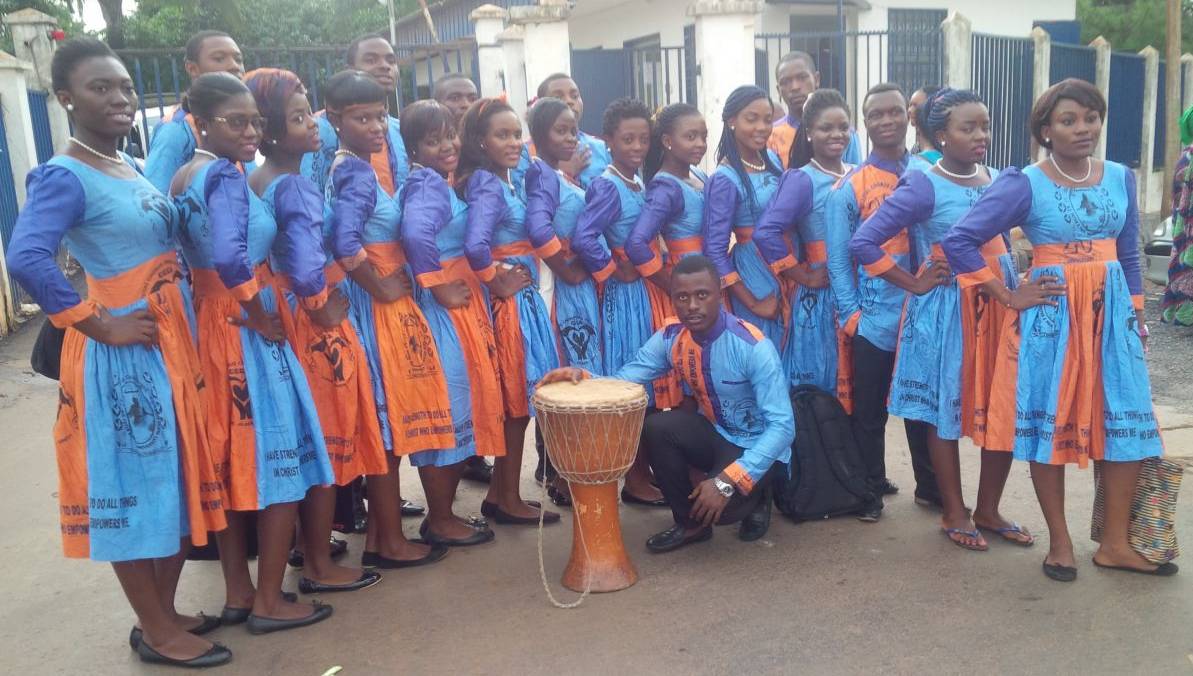 The Celestial Chorus choir of the St Peter and Paul Parish, University of Buea, is organizing a musical concert this Sunday June 12, 2016, at the Dorothy Limunga Amphitheatre. The concert which will kick off at 5pm is dubbed "I'm bound for the promised land."

Tambe Joel, emeritus music director, stated that this theme was chosen because Celestial Chorus is a host of Angels in heaven and as such, the choir is bound for the promised land.

"The choral group has a mission to evangelize," the Vice President, Mfon Lizette further highlighted. "Music is food for the soul and people feel relieved when they listen to music," Mfon went further.

According to the chorister, the choral group which is made entirely of young people, preaches to the public through concerts. "In the process, we invite people from different domains to come and be blessed," Mfon stated.

Saturday's concert will run in two phases - eating competition with members as contestants and singing proper.

Ahead of the concert, there have been a few challenges face. "Some new choristers are inexperienced and it has not been quite easy to drill them," Lawrence Nwoke, the music director said. He said further: "Also, since the choir is affiliated to a church, there were activities that hindered the smooth functioning of practice sessions." Nwoke howeevrer said rehearsals were intense and the Celestians are ready for the concert of Sunday.

One of the choristers, Larissa will be on stage and in front of a mass audience for the first time. Her excitement could not hide. "It's my maiden performance and I cannot wait for Saturday," she told TIPTOPSTARS. Also featuring at the concert will be St Peter and Paul Parish Choir, Martin Choir and Choeur D'Anges.