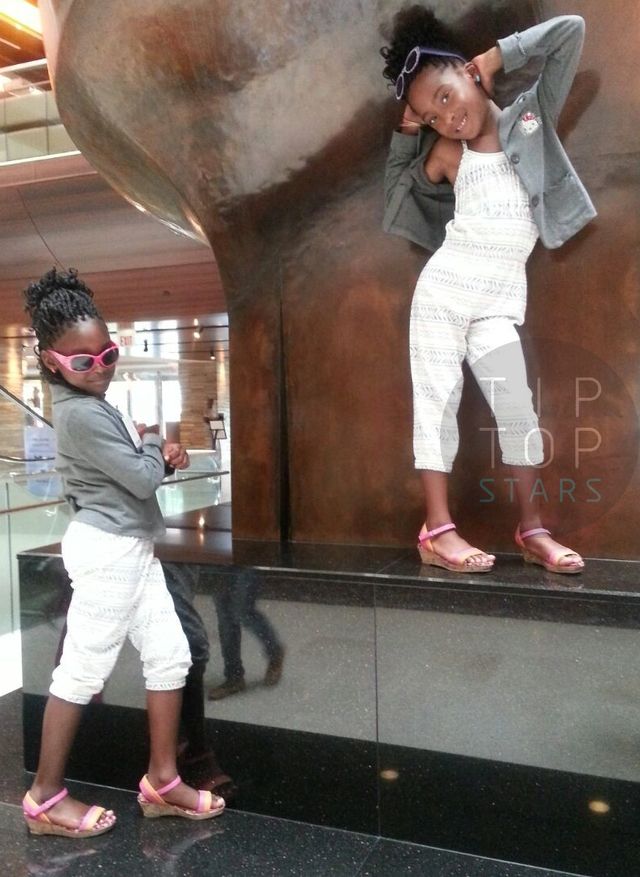 In a society where talents and interests are quickly identified, nurtured, tapped and utilized, persons who show up have a ready-made rendezvous with success. Hannah Agbor Agbor (4.1 feet-tall) and Emma Agbor Agbor (4.2 feet-tall) squarely fit in this school of thought. They are a set of twins, exceptionally made to excel in a very glamourous domain of art – modeling.

At the tender age of six, Hannah and Emma have fixed their ambitions of becoming top models that will win admiration and fame, not just in their country, the USA, but throughout the world. An encounter with the out-going, smart and intelligent kids reveals this assertion with complete exactitude.

"From a much more tender age, they had always shown great interests in posing for snapshots and it's amazing how they'd displayed different types of postures," Relindis Agbor, mother of the rising twin models told TIPTOPSTARS in Ohio. "As they grew up, the interest in catalogues in which they'd learn about and admire fashion increased," she went further. Agbor told us that her twin models would regularly watch TV shows that focused on fashion displays and mimicked the artists. "You could notice this obsession in them, but hardly did it ring a bell in me that this interest was building a bigger foundation in the lives of Hannah and Emma," the Columbus-based mother of the hope-rising model explained.

The sound of this bell finally woke Agbor sometimes in 2013 when the duo made their dreams clear to their parents – they had decided, at their tender age, to get into professional modeling. "I'm not a dream killer, so I had no objection," Agbor said. She added: "I'd rather stand by them, give them the necessary support to succeed in what they have chosen to do."

Since April 2013, Hannah (brown eyes, brown hair) and Emma (brown eyes, black hair), born by Cameroonian parents have been going through the various steps that lead to full-fledged modeling. Apart from training, they are signed up by a Columbus, Ohio modeling agency that is molding them to become what they and their parents hope to see them become – top models!

For one thing, ambition fills the careers of these child models. "I want to be popular and liked, reason why I'm working hard," Hannah told TIPTOPSTARS. To the six year-old model, starring in commercials advertising clothes and cosmetic products is her greatest ambition. To Emma, posing for snapshots is her greatest interest. "I also love to catwalk and practice that all the time, at home and at the training ground," she explained. Emma told us further: "My friends tell me I'm good at it and I must believe in myself and not relent in my efforts of becoming a great model."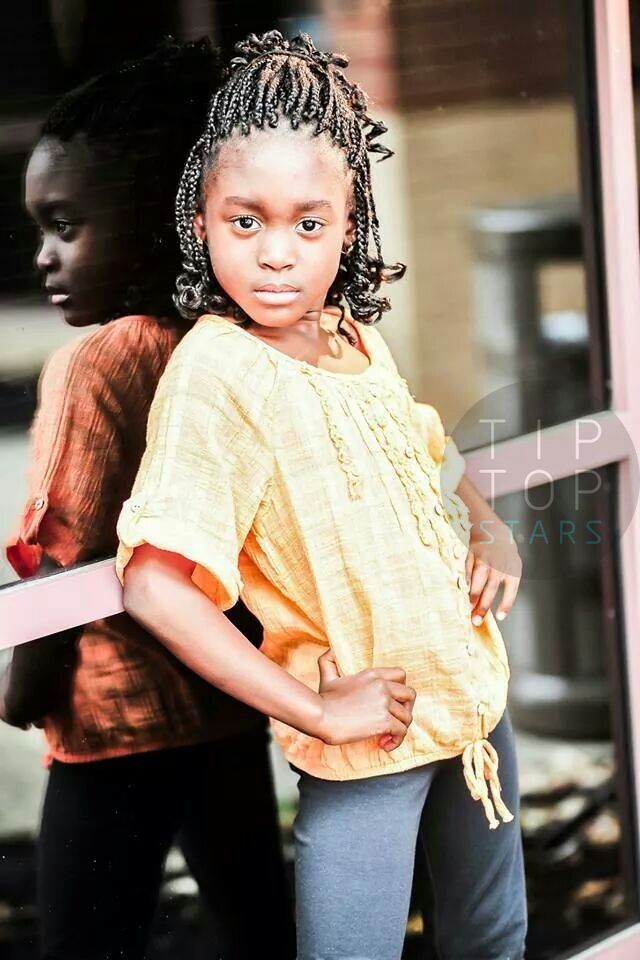 Will this involvement in professional modeling at elementary school age not affect their studies? "Oh no, definitely not!" the mother of the kids are fast becoming a sensation in their community told us. "Rather, they've become more serious with studies since they got into modeling. They study at the appropriate time and are always reminded that modeling goes hand-in-hand with education and unless you have good academic records, no serious modeling agency would hire you. We let them know this and they are aware," she explained.

In the coming months, more will come out from these two child models that are gradually cropping into the news. TIPTOPSTARS will be trailing them and we will be back with more information on Hannah and Emma in our subsequent updates.



EDITOR'S NOTE

For purposes of promoting talent, this story plus the pictures used to illustrate it are published with the consent and support of the parents of the kid models.