If My Baby was going to be the only track Missy BK ever did, the young but talented RnB singer would sit back, relax and say she made it. Since January this year, the single was officially made public; it has held its audience spellbound with a rewarding stream of positive remarks that have not stopped flowing in. My Baby is, to simply put it, smashing! Any reasonable music lover would bet on that. Missy herself would do, certainly!

Convincingly, it is this close attachment to the track that has motivated the Montreal, Canada-based artist to brandish it further. After several weeks rebranding, Missy BK is out from the studio with a remix of My Baby. "It's been sleepless nights trying to put this remix together and hoping to make it really palatable," the singer told TIPTOPSTARS.

In giving the pudding a new taste, Missy BK invited the legendary Annie Anzouer, from the makossa dissents. A mention of this Cameroonian music icon already describes how such a remix would sound – a brilliant mélange of two golden voices that provides an irresistible coloration consumers of My Baby Remix would fall for.

The video has thus been made public today, bringing to a halt long days of waiting that kept raising listener appetite in Africa and in the diaspora. As usual, the Canada-based music heroine is expected to hit the media platform as she is well noted for, to provide more information on the video, its making, the Annie Anzouer touch/feeling and lots more.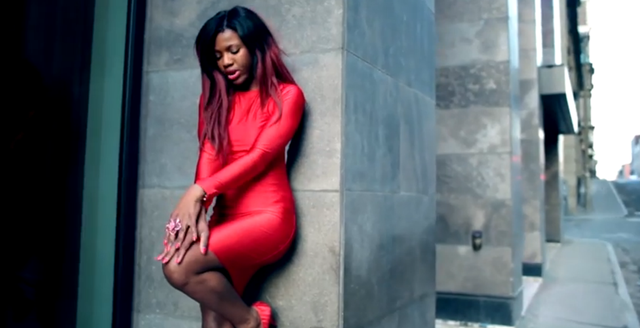 It should be recalled that award-winning (2013 Horizon Nord Sud, HNSS Excellence Awards best artist) Missy BK is an up-and-coming Cameroonian contemporary musician who hit the rails in 2012 and has easily won great admiration. Amongst her fascinating tracks are Mama, I Love You and Set Me Free. Only this year, she has had a series of live performances.

Meantime, Missy BK will be one of the guests-at-large in the Wednesday, July 2 edition of Afrikka Radio's (www.afrikkaradio.com) African Cocktail with Ernest Kanjo.