Folere is a widely consumed locally-brewed juice Cameroonians would press their fingers on the table to bet for. It is savoured like mad and no one seems to be indifferent to it. In fact, mention Folere anywhere, you'll have people salivating. But what business this juice (reddish) has in a Hip-Hop track, KOSY alone can tell. KOSY is a young Cameroonian urban music artist who like other colleagues, easily get inspired by their roots. And that is how Folere, his maiden single has swept its way across the music world just a couple of weeks on the heels of its release. "My mind is so active vis-à-vis song writing and each time it gets stimulated, something sassy comes out.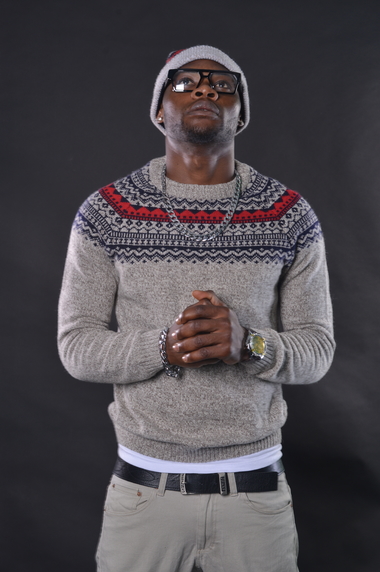 Folere is just one of such tracks that popped up in my mind and sent me putting paper to pen," KOSY explained.

KOSY who hopes to see Folere thrive within and without his physical environment keeps his music dreams intact. "That's the reason I have embarked on a tireless promotion of this single and successive works," he told us.

His music dreams were nursed way back in the days when the young and talented contemporary musician hit the road. "By 2006 when I shined under Morap-zy with a couple of songs produced by Bamenda-based music outfit, Sunshine Records, I conjectured this career propelled to the apex," said KOSY.

But what accounts for this impressive up-shoot? "Hard work, commitment and humility," KOSY explained. He philosophized further: "I write my songs but I don't hesitate to accept proposals from other people. It's not just a process but also a concept because nowadays, rap is more about conceptualization."

At 21, the Cameroonian singer, born in Mankon (village in the North West region) has displayed a good mastery of the art of song-wrting and singing. His
songs are composed and sung in English, French, Pidgin and Dutch. Yet, KOSY who enjoys listening to the legendary Bob Marley's timeless One Love track, thinks beyond music. "I consider myself leader of the youths," he revealed. He added: "But mark you, there are many of us, young people whom I believe have set good examples. I can't help being inspired by peers such Lil Wayne,T.I, Drake, M.I , Young Jeezy, Jovi, Ice Prince, Kid Ink and Wiz Khalifa."

Away from music, KOSY in his city Hasselt would always be caught playing Football or Basketball.