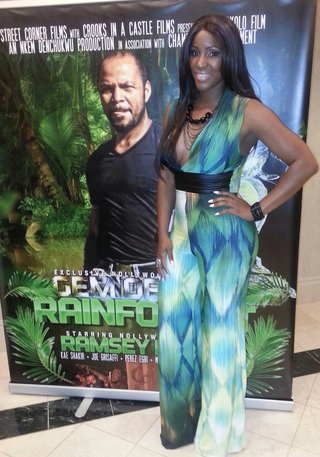 Since she left Cameroon in April after shooting Far, a movie co-produced by Agbor Gilbert Ebot's AGE Productions and Mathew Eyong's Cradle Rocks` Productions Int'l, little has filtered to her Cameroonian fans about Merlisa Determined. "I haven't been sleeping Ernest, rather, I've been busy with other projects," the international actress told TIPTOPSTARS' editor when we sought to know how she was fairing. The said projects include One Good Turn. Perhaps, the most prominent has been Gem of The Rainforest. At the movie's screening in Washington DC recently, the Caribbean-born movie queen was very conspicuous. She got hails from guests to the session including Frank Underwood, father of Hollywood actor Blair Underwood. "Mr Underwood came all the way from Pennsylvania to support the movie and it was really a great visit," Merlisa revealed.

Apparently, this is one of major productions this year, we put it to the Texas-based artist who is increasingly being solicited. "Oh yes! Gem of The Rainforest is a movie so dear to my heart," Merlisa told us soon after the screening. "Its screening was equally awesome and I was quite impressed," she went on.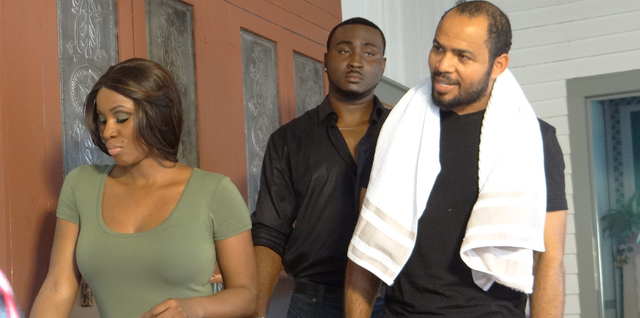 Produced by Nkem Denchukwu and directed by Don Okolo who doubles as writer of the story, Merlisa Determined plays one of the prominent roles in Gem of The Rainforest. She (Angelica Holland) is the loyal/faithful wife to Jesse Holland (Ramsey Nouah) who unconditionally loves her husband. The couple is said to be entertaining a very strange relationship difficult to comprehend, yet they pull on together unperturbed.
Gem of The Rainforest, the Street Corner Films production tells the tale of the two-faced diamond mask stolen from Africa some 300 years ago when the first White men landed on the shores of the River Niger. Suddenly, for the first time in 300 years, the mask resurfaces in the hands of a Texan resident, Dr. Dye Oppenheimer (Joe Grisaffi). Geologist and Anthropologist professor, Dr. Catherine Ileka (Kae Shakir) gets a phone call from a friend, Sweetwater Brown (Perez Egbi), regarding the unveiling of a diamond mask in Houston. Cat comes to Houston to see if it's true, and not just a myth. The rest of the story can be savoured in the must-watched movie.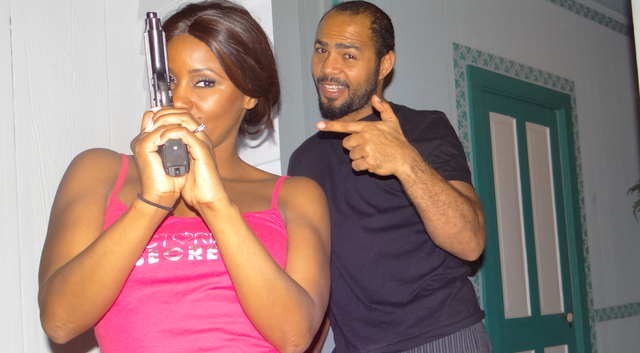 Meanwhile Merlisa Determined spent last Saturday, September 14 at the Warner Theatre in Washington DC where she the third edition of the Nollywood and African Film Critics' Awards, NAFCA took place. She was nominee in the best supporting actress in the diaspora category from the movie Page 36.