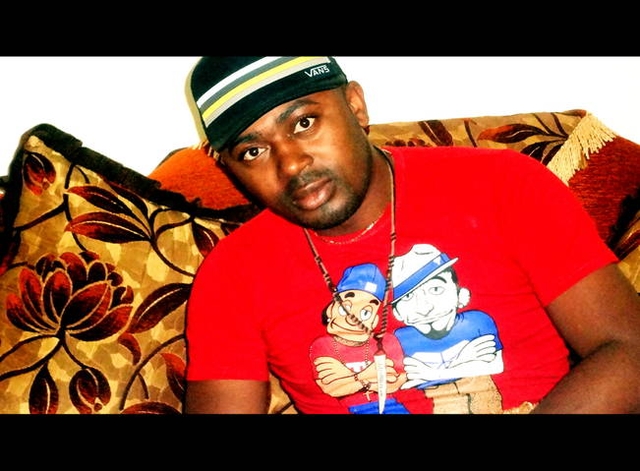 Even folks who are generally hesitant to hang out have stated emphatically that the day of November 17, 2012 will be different. "If you fail to hang out on that day, you would have failed to savour one of the greatest moments in the life of Cameroon's fast-growing film industry," a University of Buea TIPTOPSTARS fan told us during a telephone conversation. Palmer, the said student was referring to the much-talked-about and highly-awaited Hang-Out Party coming up on the third Saturday of this month. Described as one of those events that will place the film industry in Cameroon on a gold-coated platform during this decade, the Hang-Out Party is an initiative of Cam Movies, a latest project that seeks to use every avenue to promote the seventh art in Cameroon. It may only sound as a party for partying celebrities, but the November 17 Hang Out is fatter than that. Within it lies other things to celebrate – a recognition of committed efforts by daring artists/technicians and the birth of a newborn (production) into the now enviable Cameroonian movie family. The up-coming Hang-Out has left no one indifferent, not even, let alone the media. To find out more about this idea and how exactly it shall be packaged, we caught up with one of its main organizers, South Africa-based Fred Kenyati. To say Kenyati has known sleep these past couple of months is not convincing. The actor cum entertainment promoter has relentlessly worked behind the scenes to set the stage for the memorable event coming up in just a few days. In the following chat with Ernest Kanjo, the Cam Movies founder talks about the timing of the Hang-Out Party, its composition, the people expected to be present, amongst other things. Excerpts!
Ernest Kanjo (EK): Hello Fred! We're glad to have you back, this time to talk about the up-coming Hang-Out Party. It's a Cam Movies initiative, right?
Fred Kenyati (FK): That's correct!



EK: What is the motive behind this event?



FK: When Cam Movies launched the Top10 and the Top20 celebrity classification, we promised to round off the year with an award ceremony. We baptized it the Hangout Party. The goal of this event is to bring together film makers, fans and sponsors so that they can appreciate the work they've been doing. The Hangout will also serve as a venue for dialogue on key issues affecting the film industry in Cameroon but in a more relaxed and subtle atmosphere. Ours is an industry that has suffered pretty much in the dungeons of unpopularity, despite great efforts our film makers and artists put in. It's time for stakeholders to rise and we think the Hangout will set the stage for this vision



EK: Could you remind us of the composition of the Hang-Out?



The Hang-Out Party shall be a three-in-one event – the Cam Movies Merit Awards, call it the CMMA, the premiere of Troubled Kingdom, the much-awaited movie we shot early this year and the official birth of Cam Movies.



EK: Explain the raison d'etre for each of the components of the party?



FK: The Cam Movie Merit Award is aimed at recognizing and awarding talents we have identified in the Cameroonian film industry. By this we would be encouraging our artists and and making the younger ones think that they can hope for a better tomorrow in the industry. We are using Troubled Kingdom was to study the Cameroonian film terrain in a bid to better understand on how we can contribute to its growth. It is the first movie Cam Movies actually produced out of South Africa.



EK: Who are expected to have at the event?



FK: The event will not only be hosting film makers and their inert fans, we shall have some great helpers of the industry attending. Our guests of honour will be delegations from the Nigerian Consulate in Buea, Ministry of Culture, Cameroon Bar Association, some renowned businessmen in Douala, Yaounde, Buea, Kumba, Limbe, and Bamenda, Journalists, University students, top models in and of course musicians



EK: Who are your sponsors? Are you getting further support from the local administration of Buea or the Ministry of Culture?



FK: Our current sponsors are Xtreme Legal Solutions in South Africa, Hotel Residence Carlos in Buea, Supermont, Brasseries du Cameroon, Express Exchange, Essa Pius Foundation, LULU's Bridal Wear and many more. We are optimistic that we will be receiving sponsorship this week from the local administration in Buea as well as the South West Regional Delegation of Culture.



EK: Who are the artistes expected to perform at the event?



FK: Those that have confirm at the moment are Ndema System, Junior Eyango and some like San Visas are yet to confirm their participation, hoping they'll do that this weekend.



EK: Will laureates of your CMMA bag home prizes - what exactly?



FK: Apart from the award trophies, there'll be lots we shall only disclose later.



EK: Any dress code?



FK: Oh yes! Dressing will be strictly formal and semi formal. The security will be tasked with checking the dress code at the entrance.



EK: Why did you choose November for the event?



FK: November is almost the close of the year and is generally considered to be the most convenient month for activities during this period. I know some curious person would like to know why we did not choose. December is a very crowded month and many people would have retired to their homes to spend Christmas with their families.



EK: Are friends coming from abroad?



FK: A good number have already arrived in Cameroon. Also we will be receiving stars in the diaspora such as Kang Quintus, the Belgium-based CEA best actor, Nkanya Nkwai and Sahndra Fon Dufe from the USA, Challette Tiolong from South Africa, Sama Ndango from the UK and a host of other celebrities.



EK: Any arrangements for media coverage

?

FK: Yes ofcourse, we following media outfits have confirm coverage of the event - CRTV, STV, HiTV, Africa Magi via Good Morning Africa, TIPTOPSTARS, Topnotch Mag, The Post Newspaper, Cameroon Tribune, and Equinox TV. Others are yet to confirm.



EK: One last word…



FK: I'm calling on our fans to make it a date with us. We promise to give them a run for their time. Come and see the people who have given their all to always keep you entertained.



EK: We're glad you threw more light on this big event coming up…



FK: I'm glad TIPTOPSTARS came around to find out what we have up our sleeves. Thanks for the interview.